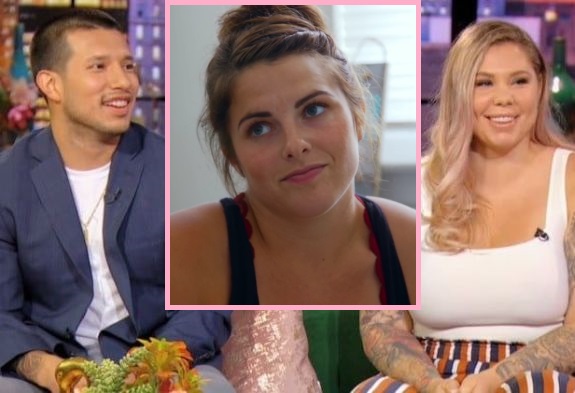 It's time for yet another Battle of the Javi Marroquin Baby Mamas!
The Teen Mom 2 dad and his ex-wife Kail Lowry teamed up to expose Javi's other baby mama, Lauren Comeau. In an explosive Instagram Live session on Thursday, Kail and Javi slammed Lauren for making a living off their fame, calling them names and putting up a "perfect" front for her Instagram followers. They also accused her of physically abusing Javi.
This Instagram rant comes just two days after Javi called the police on Lauren (again!) to report that she had allegedly hit him (again!) The Sun broke the news on Thursday that Delaware police were called to Lauren's home on Tuesday over a "domestic matter." Javi claimed Lauren punched and kicked him in front of their son, Eli. (Lauren denied Javi's allegations in her own statement to The Sun.)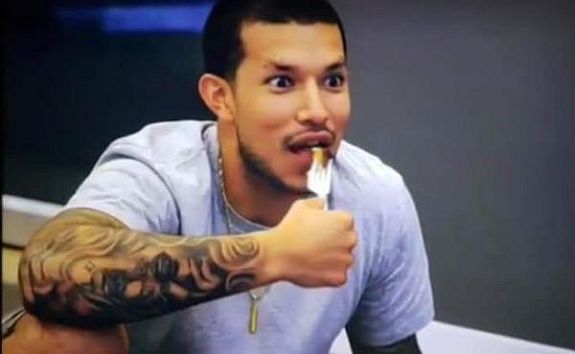 Last month, Javi called the cops on Lauren for the first time, claiming she punched him with a closed fist several times, and "snatched" his gold chain off, all while their two-year-son Eli watched. In the paperwork he filed to get a Protection From Abuse against Lauren, he claimed that Lauren had hit him before.
Despite Kail and Javi having their own issues, the 'Teen Mom 2' star later defended her ex-husband against Lauren on Instagram.
"I know we've all been very messy the past several years but that's not a justification to get beat or beating someone," she said.
Since this whole baby mama drama situation is rather confusing, allow The Ashley to break it down, recap-style for you!
On what allegedly went down at Lauren's between her and Javi: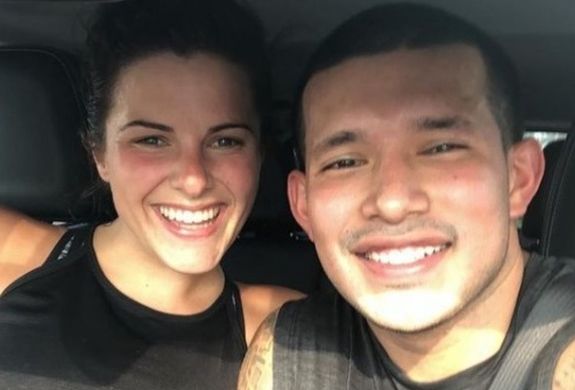 According to The Sun, the showdown began on Tuesday night, when Javi came to Lauren's house to pick up Eli. (The Ashley is going to try to keep things in chronological order as best as she can.)
Lauren told The Sun that Javi "entered my home after I asked him to not enter my home repeatedly."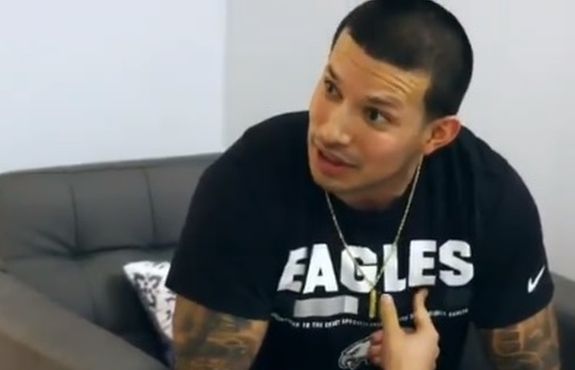 That's not how Javi explained what went down, though. He told police that Lauren hit him "in the face and kicked him multiple times."
Lauren claims Javi "made a false accusation and called the police hours after he left my home." A police source confirmed to The Sun that the cops did go to Lauren's house for a "reported domestic-related matter" on Tuesday, with Javi being the alleged victims.
"That matter remains under investigation at this time. No arrests have been made," a police source told The Sun.
It appears that multiple calls to 911 were made that night in regard to the "matter" at Lauren's. In Touch Weekly reports that, in addition to the call made by Javi, "a female caller told emergency dispatchers that she was 'concerned for the welfare of a child,'" police officials told the site.
It is unknown if Lauren was the female caller.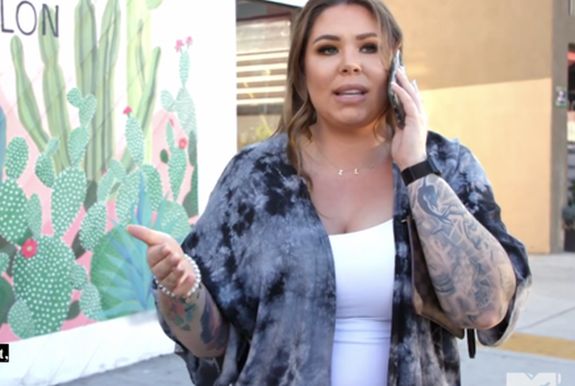 In the Instagram Live session later, Javi said because he "didn't get a black eye" the police couldn't charge or arrest Lauren. He also stated that the incident started over him telling Lauren he wanted to bring their son when he goes on vacation with Kail and their son Lincoln to Wyoming.
"Lauren knew I was going to Wyoming to visit a friend. Javi asked if he could come. I said sure. It's not just me going it's a whole group of us and the kids are coming," Kail said on Instagram. "And she got really upset that Javi asked for Eli and as soon as he asked for Eli, this is what I'm told, I know for a fact because I was sent pictures that she punched him in the face several times and kicked him when he was down. So we're not going to pretend like that just didn't happen."
On Lauren making money off of their 'Teen Mom 2' fame & hiding her real personality: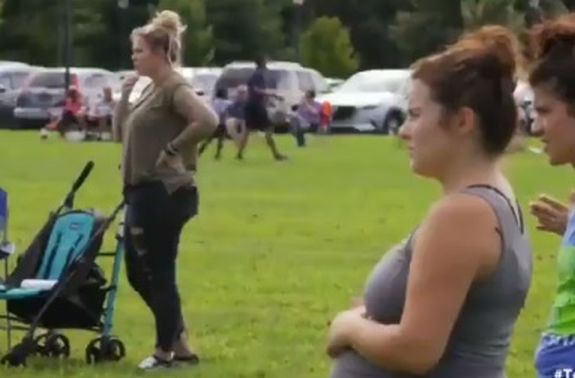 Javi and Kail made a lot of eyebrow-raising statements on Live, telling their fans that Lauren is not the person she appears to be online. They also accused her of living off their MTV fame and calling them names (and even wishing death on them) behind-the-scenes.
"She's wishing death on me, telling me to drive off a bridge," Javi said of Lauren.
"I'm tired of people truly pulling the victim card and acting like they're perfect and constantly pointing the finger at other people," Kail said. "So Lauren, this one is for you! You don't get to attack my ex-husband in front of your son and I know that that was true because my ex-husband would never ever ever ever lie about you beating him in front of his son."
Kail also called Lauren out for "talking s**t about me for what I did years ago." (Kail is referring to this incident which aired during a 2012 episode of 'Teen Mom 2' in which she screamed at and pushed Javi on-camera. Kail recently addressed that issue on her podcast.)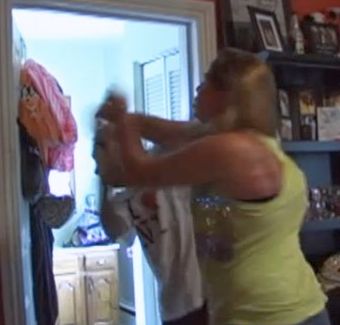 "Your resentment does not give you the right to beat people and further more, talk s**t about me when I put myself into therapy," Kail said.
"I have sacrificed a lot and I've put a lot of s**t out there and I've had to face my demons and look at myself in the mirror every single day saying, 'Wow I f**ked up here, I f**ked up there,'" Kail said. "I've had to be in therapy for 20 months and own it. We've all done our messes but I guarantee you and would be willing to put money on it that Javi would not lie about something in front of his son."
Javi and Kail insist that Lauren "acts perfect" on Instagram but calls them names, wishes death on them and does unsavory things behind closed doors.
"She has all these people fooled. I hope people see who she really is," Javi said. "It's all a front."
Javi and Kail were not shy about calling Lauren out for cashing in on their MTV fame.
"She's a manipulative liar who makes a paycheck off of our backs!" Kail said, adding that Lauren uses her large Instagram following to sell Arbonne products.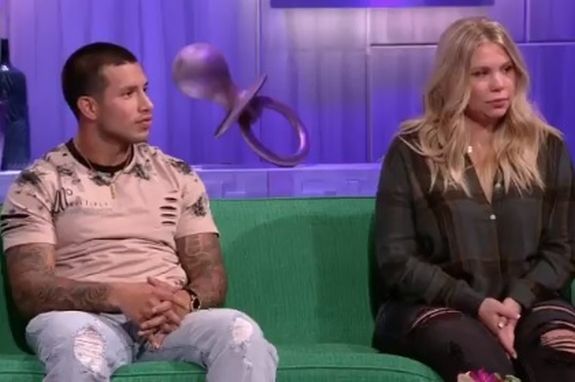 "Her entire following came from me and my sacrifices and my dirt," Kail said. "And all of my s**t on TV and you get to just sit back and play house and act like you're perfect and collect a paycheck from Arbonne off my back and my sacrifices and what I work for so no, I'm not going to let this continue."
Javi and Lauren split (several times) due to Javi's repeated infidelity (occasionally with Kail…in the WaWa parking lot). The exes addressed this during their Live.
"I'm sorry but whatever cheating you did at some point in time doesn't justify what she's doing now. Look in the mirror and decide," Kail said. "She said you cheated on her for five years. Why allow that?"
Other than the statement made to The Sun on Thursday, Lauren has remained silent on Javi and Kail's other claims.
The police investigation into the "domestic-related matter" is ongoing.
The Ashley will update this story when more info is available…Stay tuned!
You can watch video of Javi and Kail's Live (captured by the Teen Mom Shade Room Instagram account) below!
RELATED STORY: Kail Lowry Addresses 2012 'Teen Mom 2' Scene Where She Pushed Her Ex-Husband Javi Marroquin: "Something I Will Regret for the Rest of My Life"
(Photos: Instagram; MTV)