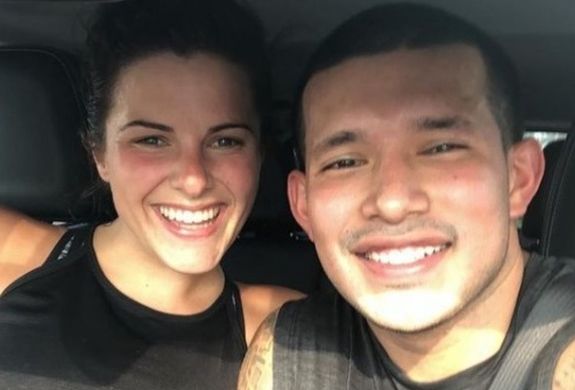 Javi Marroquin is having (more) trouble in Baby Mama Land.
The Teen Mom 2 father of two filed for a Protection From Abuse (PFA) order against his baby mama Lauren Comeau on Monday, claiming she punched him with a closed fist several times, and "snatched" his gold chain off, all while their two-year-son Eli watched.
The Sun, which broke the news, stated that Javi wrote in court paperwork that this is not the first time Lauren got handsy with him (and not in that special, romantic "WaWa parking lot" way).
"She has assaulted me on multiple occasions and due to my career I want to protect my job and kids," Javi, who works for the United States Air Force, wrote. "[Lauren] assaulted me in front of our children, I worry she will come to my house and assault me again and/or try to take our son."
A judge granted Javi's request for the PFA order, which demanded Lauren stay away from Javi, his house and his workplace, except for during custody exchanges. It also forbid Lauren from contacting Javi in any way other than email or text, and only about Eli.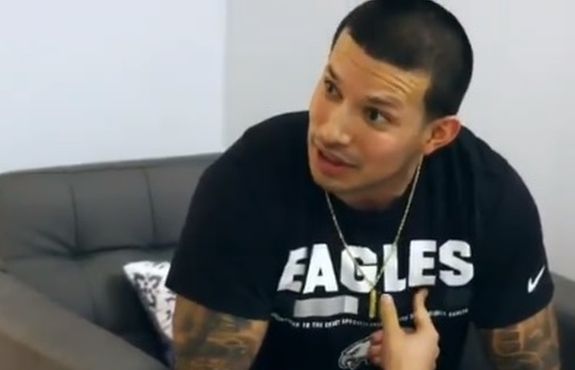 "[The court] finds by a preponderance of the evidence that [Lauren] has committed an act of domestic violence against [Javi] and further finds that there is an immediate and present danger of additional acts of violence," the court paperwork obtained by The Sun states.
One day later, though, Javi dropped the protective order against Lauren, stating that he felt it was no longer needed.
"I no longer feel threatened by my son's mother. I believe we can handle any altercation that arises," he told the court, according to The Sun.
Interestingly, Javi and Lauren were together last week in Orlando with Eli and family, visiting theme parks. At first, Lauren tried to make it seem like she did not go along on the trip, but eagle-eyed fans spotted her at the amusement park with Javi and his family. A few days ago, Javi posted a video showing Lauren with their son on the trip.
Javi and Lauren were still in Florida on Sunday, when he competed in a Crossfit competition in Winter Garden and she attended the event. The protective order filing took place one day later, on Monday.
Javi and Lauren have yet to speak out regarding the PFA filing.
The former lovebirds have had their share of weird ups and downs over the years. After welcoming Eli in 2019, Javi and Lauren broke up, due to Lauren discovering Javi cheating on her in their home while she and Eli slept upstairs. They gave their relationship another try, only for Lauren to find out that Javi had been trying to hump his ex-wife Kail Lowry in the WaWa parking lot (as you do).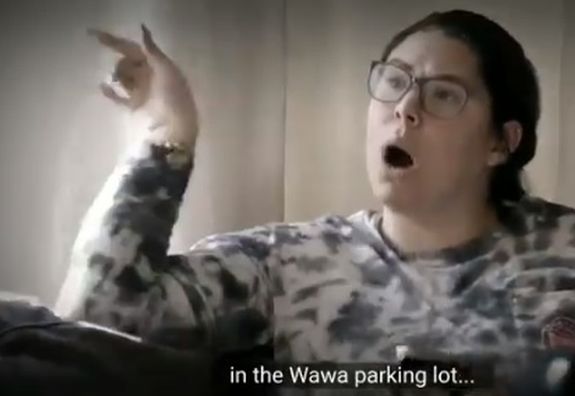 Kail shared this during an episode of 'Teen Mom 2' that aired in October because she was mad at Javi. Kail later apologized to Lauren for humiliating her on TV.
In the months since, Javi has expressed regret on social media for cheating on Lauren and the things he has done in the past. He poured out his heart in an emotional Instagram message posted last month, writing, ""I had everything I wanted. Everything I dreamed of and I messed it up. The greatest person in my life I hurt…not sure if it'll ever be repairable but I pray it is and one day it'll go back to how it should've always been. I live with that hurt everyday."
Following his lengthy post, both Kail and Lauren reposted identical quotes on social media about being a good person vs. pretending to be a good person.
"If you put as much effort into being a good person as you do pretending to be a good person, you could actually be a good person," Lauren and Kail's posts read.
The Ashley will update this when more info is available…
RELATED STORY: Javi Marroquin Shares His Regret Over Cheating On Lauren Comeau; Both Lauren & Kail Lowry Hint He's "Pretending To Be A Good Person"
(Photos: MTV; Instagram)