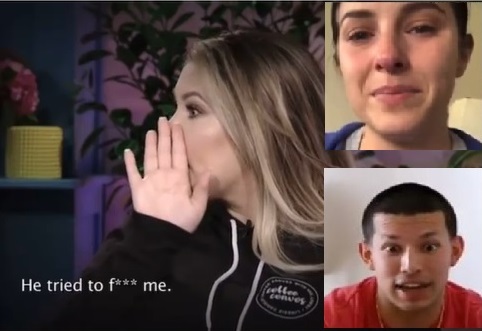 Lauren Comeau has finally broken her silence on her breakup with baby daddy and Teen Mom 2 dad Javi Marroquin.
On Tuesday, Lauren— who split with Javi in October— took to Instagram Live to discuss the breakup at length.
Over the past few months, Lauren has posted a few telling quotes, memes and small hints about what went down with Javi, but this marks the first time she's actually addressed it directly. Lauren's live seemed to be spurred by some sort of event. (More on that in a bit…)
As 'Teen Mom 2' fans know, Lauren found out that Javi— with whom she shares son Eli— had been trying to hump his ex-wife Kail Lowry in the WaWa parking lot (as you do) behind Lauren's back. Kail shared this during an episode of 'Teen Mom 2' that aired in October because she was mad at Javi. Kail later apologized to Lauren for humiliating her on TV.
In her Instagram Live on Tuesday, a sobbing Lauren discussed what it was like hearing Kail talk about Javi trying to cheat with her.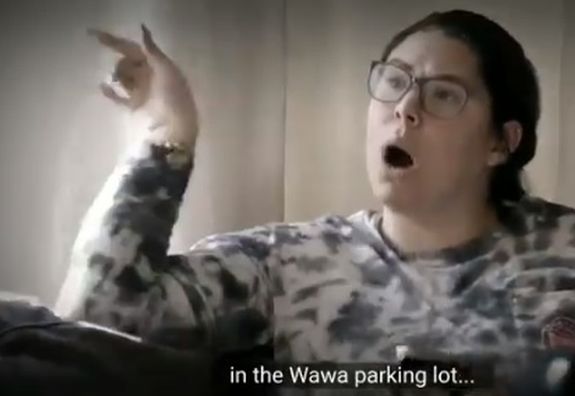 "The night I found out, along with the whole world [when it was on 'Teen Mom 2'], we were going to go put a deposit down on a house the very next day," Lauren revealed. "I'm thankful that I obviously found out. But this has been going on for three years, you know, I think there's a lot more that none of us know, and only two people know. I think there's a lot more truth to it."
Lauren went on to mention that she wishes she would have listened to her gut and gotten out of the relationship when Javi "showed [her] who he was the first time."
(Lauren is referring to The Bathroom Banging Incident of 2019, when she caught Javi hooking up with a friend downstairs in their home while Lauren was upstairs. They got into a fight— where the cops were called— and Lauren left Javi but eventually got back with him.)
Lauren stated on Tuesday that she's now "stuck" in Delaware (due to having to co-parent with Javi) and is a "single mom." (Lauren's family lives in Maine.)
"I'm never gonna air dirty laundry on the Internet. My mama raised me better than that. I do think I deserve to come on here and show some real f**king pain," Lauren said.
Lauren told her followers that she stayed quiet for so long. A recent event, though, seems to have triggered her.
"If you see Javi driving around in a black Suburban today, now you know why," she said.
This statement left plenty of Lauren's followers confused as to what she was talking about, but The Ashley has the details.
A source tells The Ashley that Javi just purchased Kail's old car, and Lauren is very upset about it.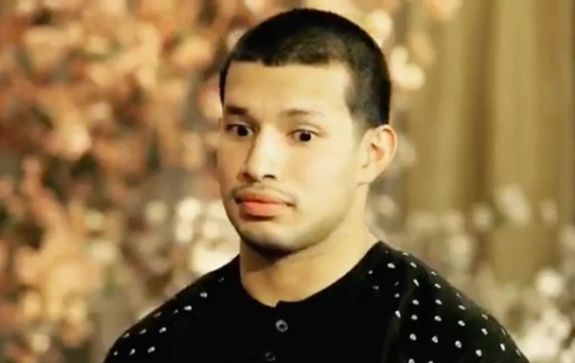 "He had a white SUV that he traded into the dealership in order to get the black Suburban Kail had recently traded into the dealership," the source said. "Lauren feels like Javi driving a car that used to belong to Kail is a slap in the face to her. But what's funny is the white SUV that she and Javi both use to drive was also Kail's car originally. Lauren used to drive it around, knowing it was Kail's old car and it never bothered her."
"Kail and Javi are definitely not getting back together," the source added.
Lauren went on in her Live to insinuate that she believes Kail and Javi have done more over the years than just buy and sell cars to each other.
"She just feels like Javi buying Kail's car is a sign that they're still hooking up, and have been behind her back for years," the source said.
(The Ashley realizes this isn't as juicy as Lauren made it seem to be, but it is the truth of what's going down.)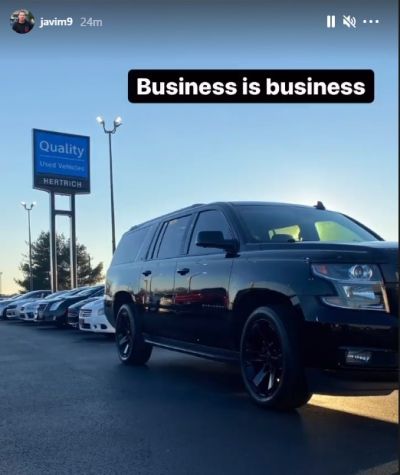 "It's just f**king upsetting that two people can be OK with causing people this much pain," Lauren said. "It's really f**king upsetting. I have dealt with my fair share of betrayal and pain and all that my whole life. But what I found out today, from the kids nonetheless, just makes me feel like the last three years they've just been waiting for this to happen."
The source tells The Ashley that Lauren found out about the car-swap from Javi's son, Lincoln.
When Lincoln casually mentioned to Lauren that Javi went to buy Kail's car, she flipped out, even though she and Javi aren't together and haven't been for a while, the source added.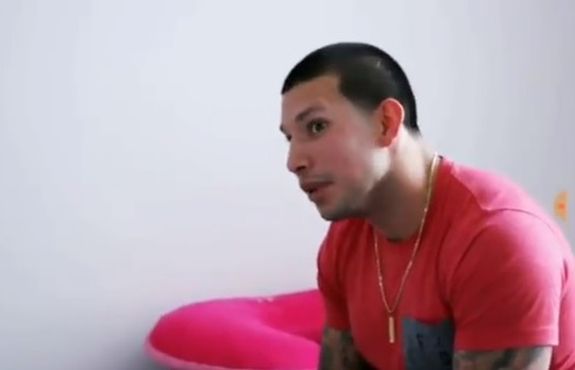 "I've always known people have been against me and Javi," Lauren continued. "I've always known that people have been fighting against us being together. People have wanted to see us break up our whole life, I mean our whole relationship. And now that it's finally here, it's just like, where did those three years go?"
(Kail has stated multiple times on 'Teen Mom 2' that Javi has tried to to bone her over the years. During one "Unseen Moments" taping, Kail told co-star Leah Messer while on-stage during a commercial break that Javi tried to come to her hotel room that morning to give her the ol' dippity-do-da but she refused. The girls' mics were on and the footage was aired on the show, much to Javi's dismay.)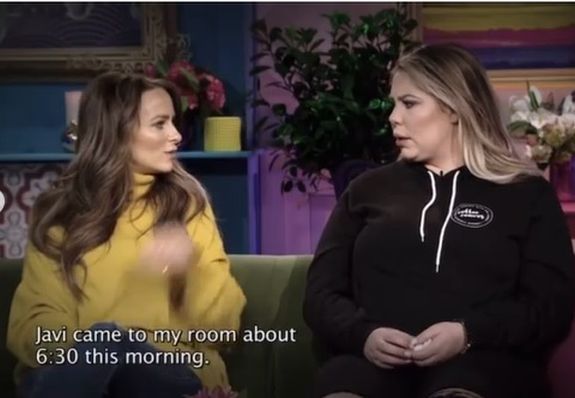 Lauren stated that she is stranded in Delaware, because she has to co-parent with Javi.
"People can move on with their lives, their relationship gets better and this and that and I'm just left to pick up the f**king pieces for me and my kid, who are stuck here with no family or friends."
The source tells The Ashley that Lauren and Javi had been living in Javi's house together, even after their breakup, but Lauren is now in her own place in Delaware. Lauren is currently living in the same city as Javi.
"Javi was trying for a while to get Lauren back, but he has accepted they're over and is moving on now and it's all hitting Lauren at once."
Javi has yet to respond to Lauren's Instagram, and Kail has not commented publicly yet either.
UPDATE! Javi's other ex, Briana DeJesus, has chimed in on Lauren's video. She tweeted her thoughts after Lauren talked about being stuck in the state of Delaware because of Javi.
"Damn I would hate to be stuck in another city with no friends and family," she wrote. "Thank god I dodged that bullet lol f**k datttttt."
Damn I would hate to be stuck in another city with no friends and family 😓 thank god I dodged that bullet lol fuck datttttt

— bri baby (@xobrianadej) January 19, 2021
UPDATE #2: Javi has responded to Lauren's Live, telling In Touch Weekly, "While I have tried to avoid a he said/she said situation [by] staying quiet, the accusations Lauren made against me this afternoon on Instagram are false," he said. "My only focus right now is creating healthy co-parenting relationships with both Lauren and Kail for the sake of my boys and bettering myself."
UPDATE 3: In an emailed statement, Kail's PR rep Alexa tells The Ashley, "Kail is disappointed that a business arrangement over vehicles today was blown out of proportion. All [insinuations] made against her on [Lauren's] live were false."
RELATED STORY: Kail Lowry Responds to People Who Think She & Her Co-Stars Are Now Too Old to Be On A Show Called 'Teen Mom'
(Photos: MTV; Instagram)