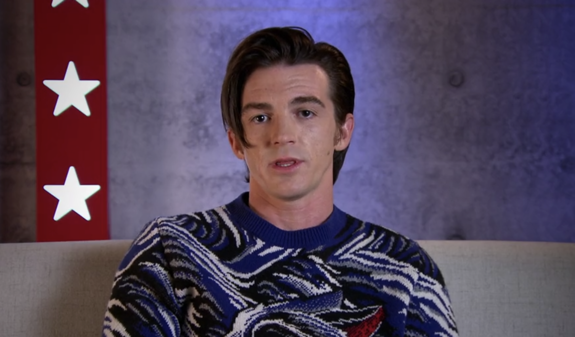 Actor and singer Drake Bell, who appeared as one of the stars on Season 3 of The Challenge: Champs vs. Stars, pleaded guilty Wednesday in a Cuyahoga County, Ohio, court to multiple charges related to crimes against a child.
According to prosecutors, the 15-year-old alleged victim filed a report with a local police department in Canada back in 2018 regarding an incident involving Drake – who also goes by the name Drake Campana as well as his real name, Jared Drake Bell. That incident allegedly happened in Cleveland, Ohio, on December 1, 2017.
The former star of Nickelodeon's Drake and Josh tweeted in October 2017 that he was scheduled to play The Odeon Concert Club on December 1, 2017, though his tweet was deleted the same day his arrest went public.
In court Wednesday, Drake entered guilty pleas to attempted endangering children, a fourth-degree felony, and disseminating matter harmful to juveniles, a first-degree misdemeanor.
A court investigation revealed that, several years before the alleged incident, Drake and the child had established a relationship. Months leading up to the December 2017 concert, Drake allegedly sent the victim inappropriate social media messages. Prosecutors claim that at the concert, Drake "violated his duty of care and, in doing so, created a risk of harm to the victim."
Cleveland law enforcement was contacted by Canadian authorities once the 15-year-old came forward. The Cleveland Division of Police went on to investigate the allegations, which led to the 34-year-old's arrest.
Drake competed on Season 3 of 'Champs vs. Stars,' finishing the season with partner Kailah Casillas. The two were the last team eliminated prior to the final. Following the news of Drake's arrest earlier this month, Kailah shared her thoughts about her former co-star, reminding followers that she had told them "he's odd."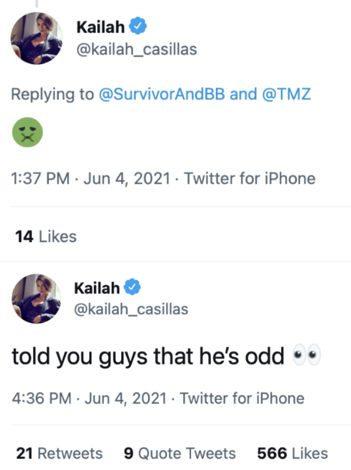 Those who watched Season 3 of 'Champs vs. Pros' may remember Kailah calling Drake an "awkward person" and even admitting at one point that she had to "suck it up and be nice" for the sake of the game.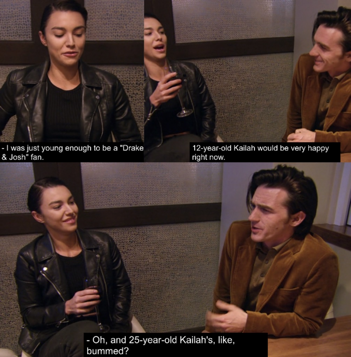 Drake's sentencing is scheduled for June 12, during which the alleged victim is set to provide a statement.
During Wednesday's hearing, the judge informed Drake that that the crime of "attempted endangering children" carries a prison sentence of six to 18 months and/or a fine of up to $5,000. (The judge did state, though, that it is not mandatory that someone convicted of this crime serve prison time.) Drake's second charge can carry an additional six months in jail, as well as a fine of up to $1,000.
The judge also told Drake that, should he go to prison, he would be subjected to " a discretionary period of three years post-release control. Post-release control could involve restrictions on your activities,"
He informed Drake that if he violates those restrictions, he would go back to prison for up to half of his original sentence. Drake acknowledged that he was aware of this. He also acknowledged that, by pleading guilty, he is admitting that he committed the crimes.
In a statement to PEOPLE on Wednesday, Drake's lawyer Ian Friedman promised that more information would be revealed at Drake's sentencing next month, including the reason he decided to change his plea from not guilty to guilty.
"All questions about this case will be answered at sentencing, including why Mr. Bell chose to enter his plea," the lawyer stated.
Drake seems to be handling the situation rather cheerfully. On the same day as the hearing, Drake posted a 35+-minute "jam" session on his Instagram account.
RELATED STORY: 'The Challenge' Star Johnny Bananas Told Girlfriend Morgan Willett Their Relationship Wouldn't Work Out if She Continued Doing Reality TV
(Photos: MTV; Twitter; Instagram)