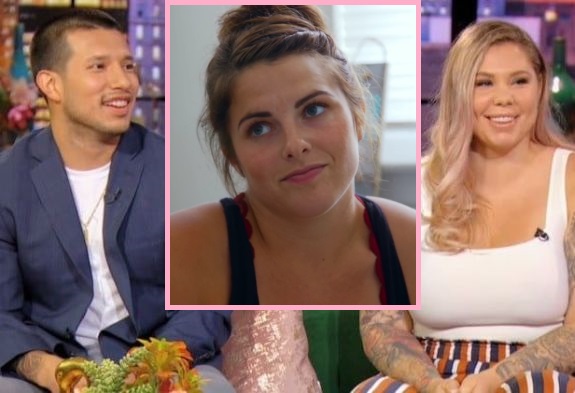 Kail Lowry and her ex-husband Javi Marroquin appear to be at odds yet again, just months after the two joined forces on Instagram Live to slam Lauren Comeau, the mother of Javi's youngest son, Eli.
The Teen Mom 2 star took to TikTok this week to call out a certain someone for going "back to the one who stays through the cheating." While Kail did not name names, she seemed to be implying that Javi and Lauren had rekindled their relationship following the alleged domestic incident that occurred between the two in July.
Though Kail denied the TikTok was about Javi (or any of her baby daddies), a number of commenters were convinced otherwise. After all, Javi has a history of cheating on Lauren and Kail infamously threw him under the bus on 'Teen Mom 2' for inviting her to partake in some pumping at the WaWa that did not involve gasoline.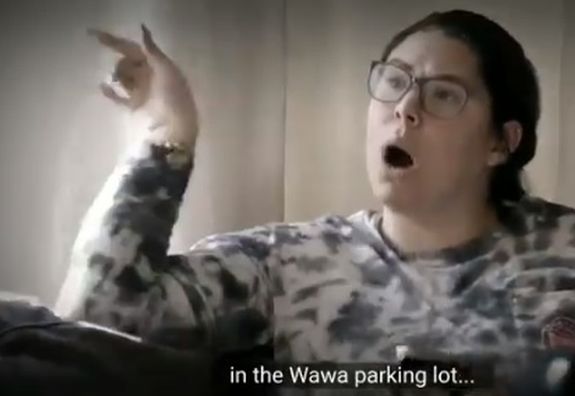 Things between Javi and Kail had already hit a rough patch earlier this week after Javi took to Instagram Live to address a recent Instagram Story from Kail in which she said she's being motivated to lose weight by when Lauren called her fat a few months ago.
Javi was not thrilled that Kail brought up Lauren, and took to Instagram to post his own video, in which he absolutely unleashed on Kail for constantly putting their drama on social media. In the video, shared by @teenmomshaderoom_ on Instagram, Javi told viewers this sort of drama is why he stopped filming 'Teen Mom 2,' adding that his and Kail's son, Lincoln, is able to "Google his name" and read stories online about himself and his siblings.
" …then I have to explain to him all of this internet bulls**t," Javi said. "Like, he can read. I'm so over this s**t man. My son can f**king read …
Javi then called out Kail for bragging about how much therapy has changed her.
"All this therapy bulls**t, you're growing and learning, like, just stop," he continued. "F**k. Stop talking about Lauren. Lauren hasn't said s**t about Kail in months."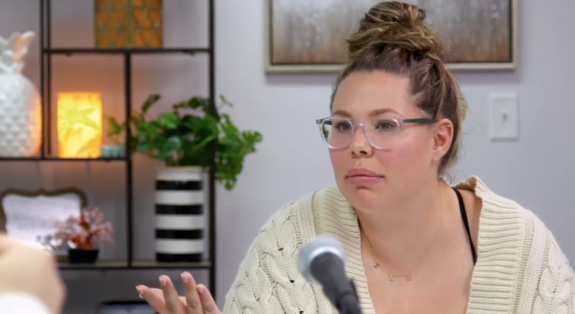 Javi went on to say whatever "beef" that Kail has with her third baby daddy Chris Lopez–– who was also called out for making remarks about Kail's weight–– is not his problem.
" … I feel bad for the s*t that's going on," Javi added. "That's whatever, but Lauren is my son's mother. Lincoln sees Lauren weekly at Eli's sporting events. Lincoln will not have a view of Lauren because of what his mom is saying in all these articles coming out. Like, this s**t is over with. Lauren is not this type of person, like, it's over."
Javi went on to say it was "time for everybody to grow up" and "stop talking about each other."
Kail and Javi divorced back in 2017, but before this latest feud, the 'Teen Mom 2' stars were enjoying a period of peace in their often-chaotic co-parenting relationship. Kail insisted that there was nothing romantic happening between her and Javi, but did state last month that she wasn't ruling out giving their relationship the ol' WaWa try again!
Javi and Lauren have yet to respond to the rumors that they are back together….
RELATED STORY: EXCLUSIVE! Neighbors Near Filming Location of 'Teen Mom' Spin-Off Are Furious: "Embarrassed to Have Our Community Associated With This Trash"
(Photos: MTV; TikTok; Instagram)