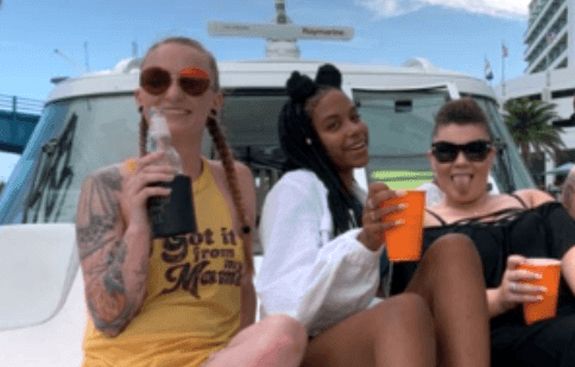 The Teen Mom Spin-off continues to cause problems.
The new show— which is currently filming in San Diego County with a large number of cast members from all three 'Teen Mom' shows— has been plagued with problems since the first night of filming. While this has become quite the headache for the cast and producers, it's also starting to anger the locals who are outraged that their quiet town is being overrun by the 'Teen Moms!'
Residents who leave near the filming location (which The Ashley is not revealing for security reasons), are "totally disgusted" by the filming, one local tells The Ashley.
"They've set up these bright production lights all around the lake and they shine into resident's homes at all hours of the night," the resident tells The Ashley. "At first security was telling locals that they were filming a 'family documentary.'"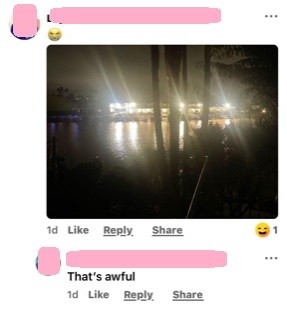 On the local area's Nextdoor message board, locals appear to be angry that the area will be associated with the drama and craziness that comes with the 'Teen Mom' stars.
"We should all be embarrassed to have our community associated with this trash" an angry person wrote on the message board.
"Unfortunately this is the trash they are encouraging to come to our nice, peaceful hidden gem," one local wrote, attaching a link to one of The Ashley's articles about the girls at the retreat fighting.
"Well that sucks the class right out of the lake [area]," another person wrote.
"This is just a silly reality show filled with drama, entitlement and nonsense," another resident added.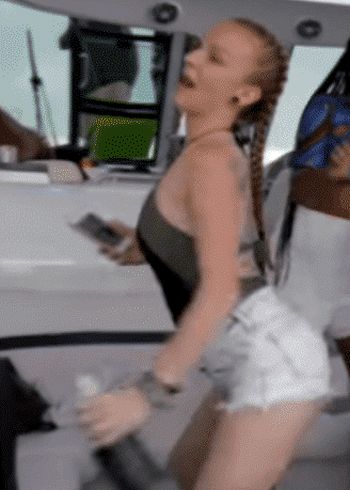 As The Ashley previously told you, at least two fights have broken out among the cast since filming began earlier this month. The first fight took place on the first night of filming, when Briana DeJesus and Jade Cline faced off with Ashley Jones in a verbal altercation. The second "fight" took place last weekend and involved several cast members who were upset that the producers ambushed them with an appearance by Farrah Abraham.
To see photos of the cast filming the spin-off, click here!
RELATED STORY: EXCLUSIVE! Another Fight Breaks Out on Set of 'Teen Mom' Spin-Off After Producers Surprise Cast with Appearance By Farrah Abraham
(Photos: Instagram; MTV; Nextdoor)