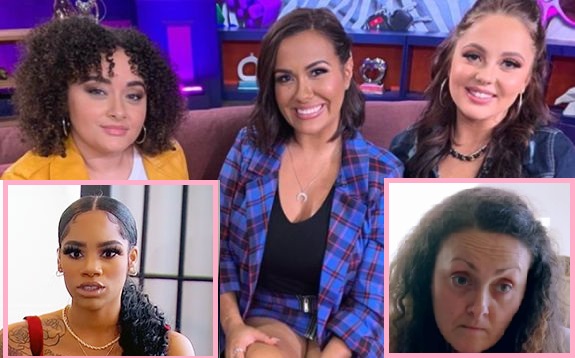 It was supposed to be new Teen Mom show about healing and therapy, but the new spinoff The Ashley told you about a few weeks ago has already turned into a disaster!
The Ashley broke the news earlier this month that MTV was putting together a new 'Teen Mom' spinoff show, bringing together girls from Teen Mom OG, Teen Mom 2 and Teen Mom: Young and Pregnant to all stay together in a hotel and undergo things such as therapy, sound therapy and other healing exercises.
However, on Tuesday— the first night that some of the participants were together— all hell broke loss, resulting in an altercation that resulted in 'Teen Mom 2' stars Jade Cline, as well as Brittany and Briana DeJesus getting booted from the shared living quarters. The trio got into some sort of fight with Ashley Jones.
The Ashley's source tells her that the DeJesus sisters and Jade are being held at another hotel currently. (Jade had a friend with her who is there too.) Ashley, as well as Amber Portwood, are still at the first location.
More 'Teen Mom' girls were scheduled to be filtered into the cast next week, with Teen Mom: Young and Pregnant girls Brianna Jaramillo, Kayla Sessler and Kiaya Elliott arriving around September 21 to spend a few days there. (Some of the cast members were only supposed to "drop in," while others planned to stay the whole two weeks or so.)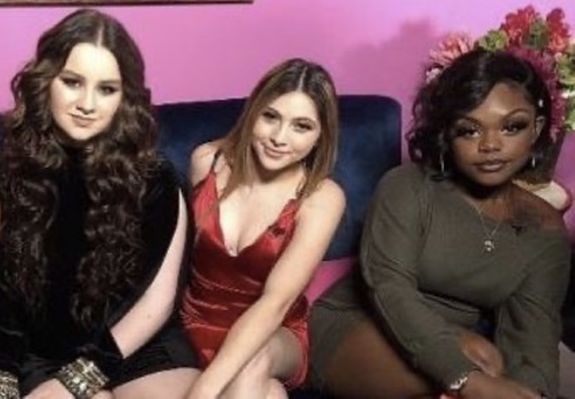 The Ashley also heard that some of the 'Teen Mom' guys— including Bar Smith and Devoin Austin— were supposedly part of this project in some way.
On Wednesday, a very angry Roxanne DeJesus hit Instagram Live on Wednesday, stating that she wanted to leak info about the altercation before The Ashley did.
"It could end up on social media so that The Ashley could report on it before anyone else does. Well, too bad, I'm sayin' it first!"
"S**t broke out last night and guess what happened again? Three of the girls had to be taken to another location, when in reality it should have been the opposite. Three girls didn't go in there to be bullies. They went in there, minding their business and s**t broke out. I don't want to know what happened; I don't even care at this point.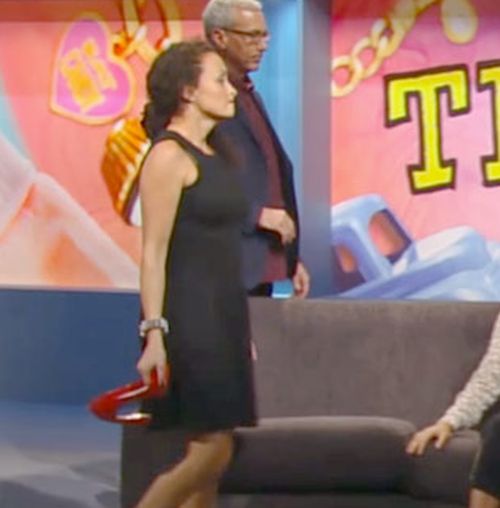 "I'm gonna hold the network responsible for that!" Roxanne continued. "Now you're dealing with people's real emotions, and when you get a reaction, then you're concerned. You wanna get therapists involved, you wanna make sure you're insured…No. I'm done. I'm f**king done."
The Ashley doesn't have any info on the brawl (yet), but Roxy stated that the fight was not physical.
"Something happened last night. Commotion broke out, words were said. I don't think there was any altercation. I think it was a lot of barking between my two daughters, Jade and Ashley," she said. "So they removed Jade, Brittany and Briana and they had them stay at another hotel."
The DeJesus sisters and Jade are tight, since they helped care for Jade after her plastic surgery. However, Jade and Ashley do not get along.
Roxanne said she's mad that her daughters and Jade got the boot, and Ashley got to stay.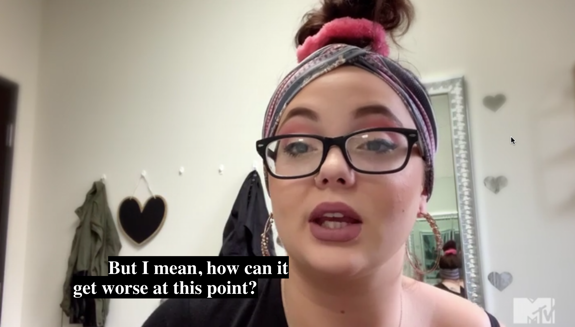 "Why? This is the second time you do that to us!" she said.
(The first time was after the DeJesus sisters got into a physical fight with Kail Lowry on the Reunion stage back in May 2018. As The Ashley exclusively reported at the time, Bri and Brit were sent packing, but Kail was allowed to stay.)
Later in her rant video, Roxanne called the producers out for giving the girls alcohol and putting them in a situation that was bound to get messy.
"Don't provoke situations that you can't handle!" Roxanne stated. "You're dealing with real emotions, you really are.
"If you know that…s**t could break out, why do you have alcohol involved? Why?" she asked.
A second source tells The Ashley that it was no coincidence that the girls chosen to be there were girls who publicly have had beef with each other in the past.
"They knew what this was going to turn into. They even joked about it with some of the girls when they were pitching the show to them," the source tells The Ashley. "They were definitely hoping to get a 'Housewives'-type show here and, even though they weren't encouraging fighting, they knew it was probably going to happen at some point. Some girls were allowed to bring a plus-one and others weren't. It was shady."
Roxanne even somewhat confirmed this in her Live video.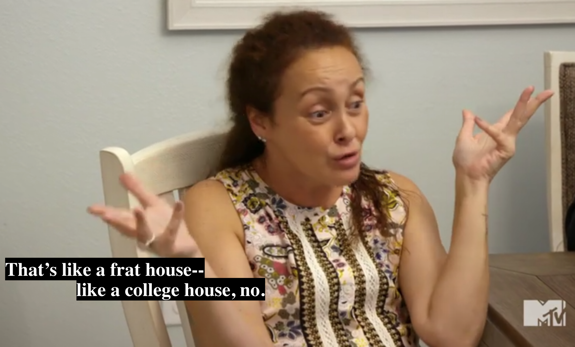 "The plan for this new show was, gather the girls around and hopefully, hope for the best," she said. "It didn't go so well, so what's the plan now?…what you sold was a lie! An illusion, a f**king lie…don't provoke situations that you can't handle.
She later added, "All the girls have their own issues. That was the purpose of this whole gathering [for this show]. Working on their issues, and trying to get through it. But, you know, on the first night, when you introduce f**king alcohol? No. It should have been, the first night, f**king therapy. Therapy first. Work hard, and play hard later."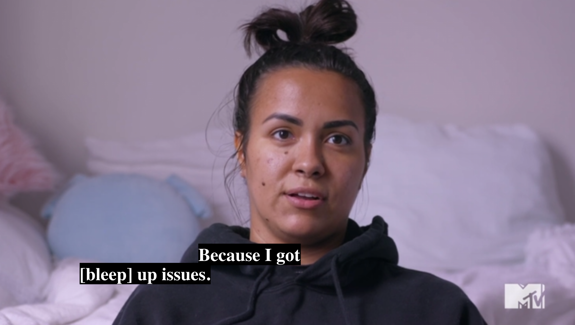 One of The Ashley's sources said that the person who took charge of this new show is a producer that most of the girls weren't familiar with, and not someone who usually works on one of the shows.
"Since all of the girls aren't scheduled to be there the whole time, they could have scheduled it so the girls who don't get along weren't there at the same time, but they didn't," that source tells The Ashley.
"Also, in my opinion, the show was pitched differently to different girls to get them to go," the second source added.
The source confirms, though, that most of the girls were aware of the other cast members who were scheduled to be at the "retreat" with them. (The Ashley is not sure if the girls were told by producers or if they found out through each other.)
The Ashley will update this story when more info is available. Stay tuned…
RELATED STORY: EXCLUSIVE! 'Teen Mom' Producers Bringing Cast Members From All Three 'Teen Mom' Shows Together For New Special Show: Get All the Details!