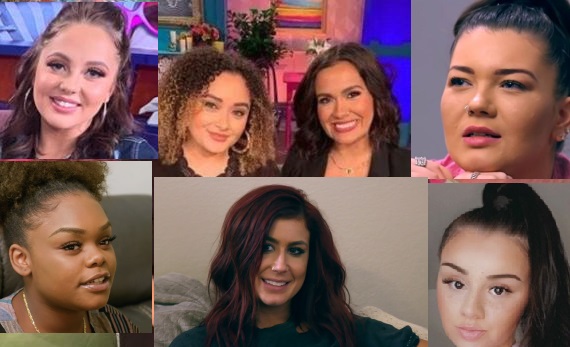 If having three Teen Mom shows just isn't enough for you, get ready, because yet another show/special is in the works!
The Ashley can exclusively reveal that a 'Teen Mom' "All-Stars" type show is being put together right now, with producers bringing girls from Teen Mom OG, Teen Mom 2 and Teen Mom: Young and Pregnant together to film a crossover-type show together!
While The Ashley's sources say all of the details have not been worked out, shooting of this project is due to begin next month, and plenty of 'Teen Mom' girls have already signed on! The Ashley hears that some girls did turn it down, because, as one source told The Ashley, "the pay is pretty bad!" (More on that later…)
Anyway, The Ashley hears that the premise of the special show will be to bring girls from the shows together at some sort of health retreat, where they will stay together in a hotel or spa setting, discuss their issues and hopefully renew interest in the sinking franchise.
"The producers are hoping that, by putting girls who never work together in the same setting, it will be interesting," one source tells The Ashley. "They are thinking the girls will do 'healing exercises' together like sound therapy, etc. and maybe group therapy."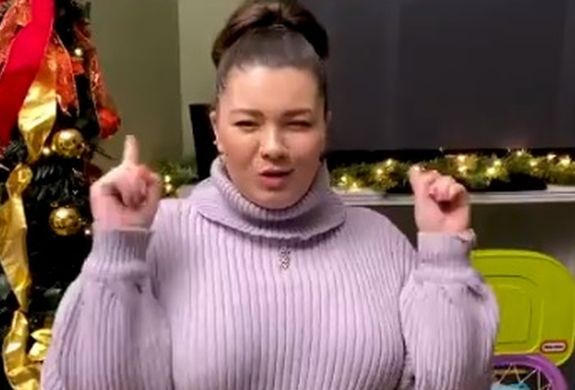 The Ashley hears that the location will likely be San Diego, California, although she isn't 100 percent sure the location's been finalized as of right now.
"Filming will likely be about a week to two weeks," the source said.
Some of the girls turned down the opportunity. (The Ashley hears that, as of now, 'Teen Mom 2' girls Leah Messer and Kail Lowry are not going.)
The Ashley also hears that a producer personally reached out to former 'Teen Mom 2' star Chelsea Houska (who announced her retirement from the show in December 2020 on good terms), to see if she would be willing to take part in the special.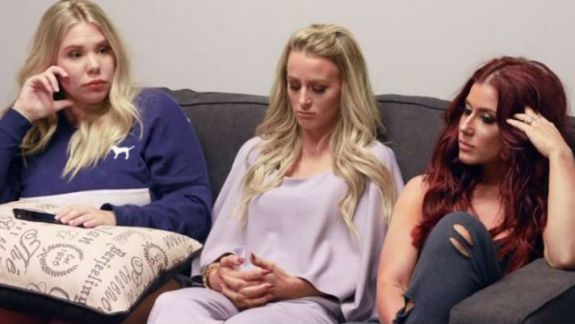 "Chelsea declined," The Ashley's source said. "They were really hoping to get her back for at least one day but she wasn't interested. She said no to even just stopping in to make an appearance."
While Chelsea was asked back, former 'Teen Mom 2' star Jenelle Evans was not invited to return.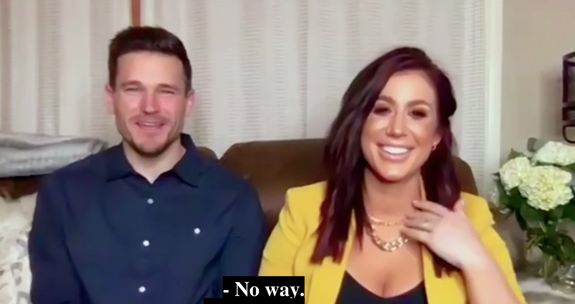 The Ashley hears that 'Teen Mom OG' star Amber Portwood has been invited to attend, although she has not given her definite answer as of yet. Other cast members that The Ashley hears are likely going are Briana and Brittany DeJesus, and Jade Cline (who is likely bringing a friend). 'Young and Pregnant' stars Kayla Sessler and Kiaya Elliott are also in talks to do it.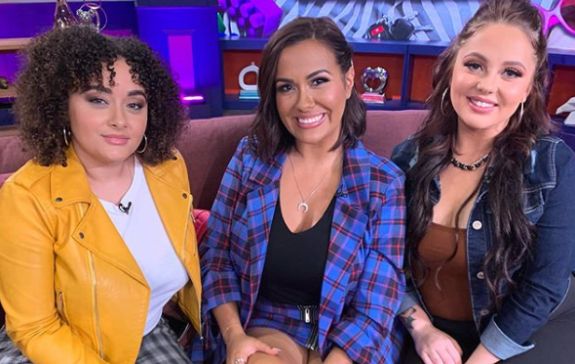 Cheyenne Floyd and Catelynn Lowell are "highly unlikely" to participate, as both have young babies at home right now.
"All of the details are being worked out on a production level right now, but as of right now, they want this to be at least a multiple-episode special," a second production source tells The Ashley. "But it's kind of a hard sell, because the pay is low. It's similar to what the girls got for their 16 and Pregnant episode."
As far as The Ashley has heard, no kids will be going along on the trip; however, husbands/boyfriends/girlfriends/whoever the girl is currently banging may come for a visit.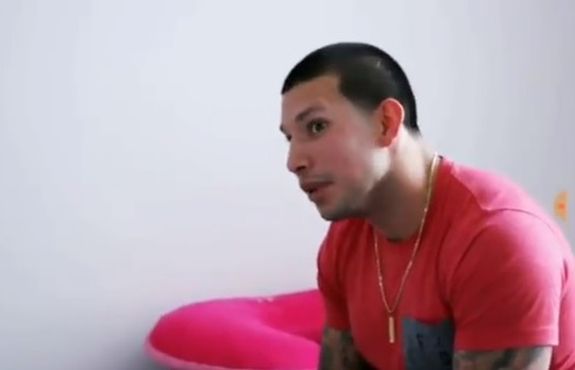 Filming is due to begin in mid-September. It is unknown when they plan to air the footage.
The Ashley will update this when she has more information!
RELATED STORY: 'Teen Mom' News Pile: Leah Messer's Sister Victoria Gets Engaged, Ryan Edwards Gets Mad About MTV Disrespecting the Flag & More
(Photos: MTV)