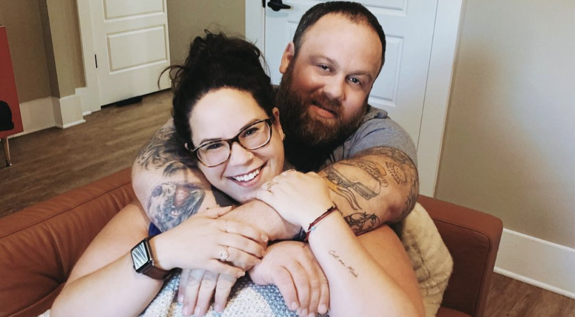 Whitney Way Thore defended her friendship with Buddy Bell on social media a day after fans saw the two hit a rough patch during the Season 8 premiere of My Big Fat Fabulous Life.
Critics came for Whitney and Buddy's friendship in response to Whitney's appreciation post on Instagram, which she dedicated to Buddy shortly after Tuesday's episode aired. Some fans of the show commented that they are concerned about the friendship, calling it "unhealthy" and "too codependent."
"Just a little appreciation post for @buddybell for being the most incredible non-romantic heterosexual male life partner I could have ever asked for," Whitney captioned a photo of the two.
Among the many comments encouraging Whitney to take her friendship with Buddy to the next level were a few comments from fans expressing their concern for Whitney even having Buddy as a friend.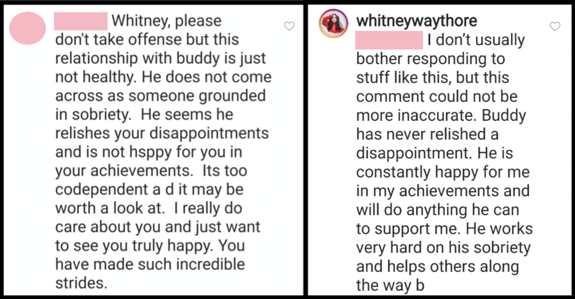 "Whitney, please don't take offense but this relationship with buddy is just not healthy," one person commented. "He does not come across as someone grounded in sobriety. He seems he relishes your disappointments and is not happy for you in your achievements. It's too codependent and it may be worth a look at. I really do care about you and just want to see you truly happy. You have made such incredible strides."
Whitney fired back at the individual, claiming the comment "could not be more inaccurate."
" … Buddy has never relished a disappointment," she continued. "He is constantly happy for me in my achievements and will do anything he can to support me. He works very hard on his sobriety and helps others along the way."
When another individual said the TLC star should "appreciate another point of view," Whitney insisted otherwise.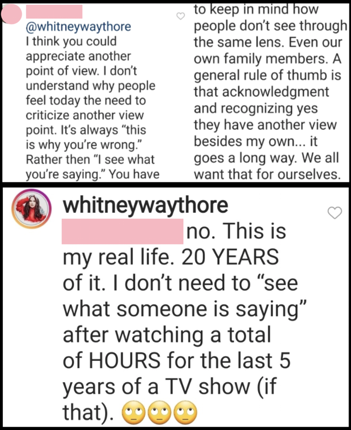 "No," she replied. "This is my real life. 20 YEARS of it. I don't need to 'see what someone is saying' after watching a total of HOURS for the last 5 years of a TV show (if that)."
Despite the friction happening on-screen, Whitney and Buddy's friendship has been back on track for a while, as Whitney revealed earlier this year that she was spending her time quarantined at home in North Carolina, with Buddy visiting her weekly (from a distance).
Whitney shared this upbeat news with fans shortly after revealing she and fiancé Chase Severino had split and Chase had gotten another woman pregnant.
'My Big Fat Fabulous Life' airs Tuesdays on TLC.
RELATED STORY: Whitney Way Thore Finally Addresses Accusation That 'My Big Fat Fabulous Life' & Her Engagement to Chase Severino Were Scripted
(Photos: Instagram)