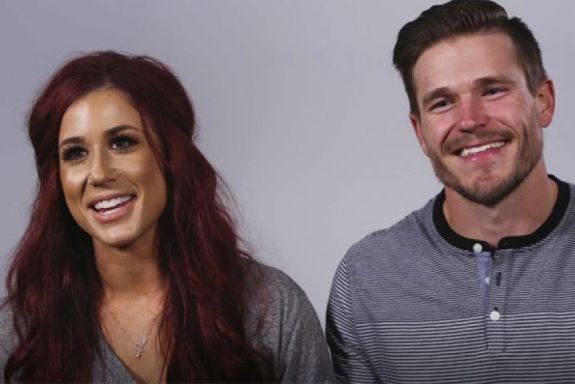 Two weeks after The Ashley exclusively broke the news that Chelsea Houska is leaving Teen Mom 2, Chelsea herself has confirmed the news.
In the caption of a family photo posted to Instagram on Tuesday, Chelsea wrote that she and her husband Cole DeBoer have decided that it's time for their family to move on from the show. Ever since The Ashley broke the news of Chelsea's departure, fans have speculated that the negative comments Cole received from fans in regard to his actions on the recent episodes played a part in Chelsea's decision to leave the show. (More on that later…)
In Chelsea's departure statement, she wrote that the decision was both hers and Cole's.
"MTV's 'Teen Mom 2' has been a big part of my life for almost 11 years. After much thought and discussion with my family and friends, Cole and I have decided that this season will be our last," Chelsea wrote. "We are forever thankful to MTV and our crew, who are like family to us."
Chelsea assured her fans that there are no issues between her, MTV and the producers that caused her to leave the show. (The Ashley can confirm this; everyone is one good terms currently.)
"We're parting on the best of terms and will stay in touch long after this. We're proud to have been able to share our story and are so grateful to the fans who have followed our journey from the beginning. Our next chapter in life will focus on developing our brand and taking things to the next level with new endeavors and expanding family businesses."
As The Ashley told you, Chelsea recently filmed her final episode, which is the Season 10A Reunion. It was there that she informed her castmates that she was leaving.
"Please tune into our last moments on the show and continue to follow along our journey on social media. We are so excited for this next phase of our lives and hope you all will be a part of it in some way!" she wrote.
In recent weeks, viewers have accused Cole of over-stepping his boundaries as Aubree's stepdad in regard to her relationship with her biological dad, Adam Lind. This caused him to be the target of many negative comments on social media. After The Ashley announced that Chelsea was leaving the show, some suspected that the negativity toward Cole played a part in Chelsea's decision to leave.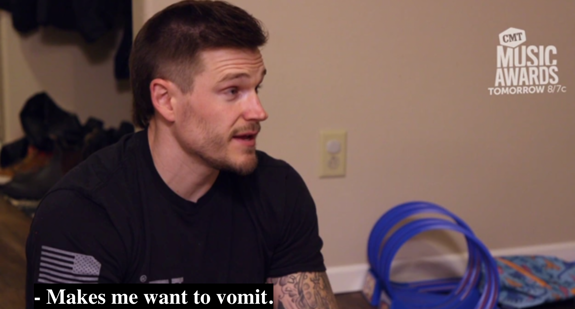 The Ashley can confirm that Chelsea's departure had been in the works even before the episodes in question aired. Chelsea had informed the producers that she intended to leave the show, and that the reason had nothing to do with Cole's "true colors" coming out, as some stated online.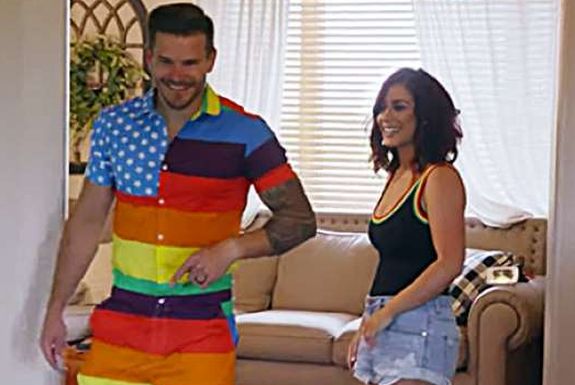 In fact, according to The Ashley's sources, the decision had nothing to do with Cole at all.
"Chelsea was becoming more and more concerned about Aubree being on-camera, now that she's older," one source tells The Ashley. "Chelsea didn't like that her segments were becoming more and more about Aubree's personal life and her relationship with Adam's family. She always knew she would leave the show once Aubree reached a certain age. She didn't want her to go through puberty on-camera and be subjected to hurtful and sometimes creepy comments from viewers.
"Chelsea was actually quite shocked when she saw people speculating that the negativity toward Cole had anything to do with that decision," the source continued. "She wants Aubree to go into her teenage years with privacy, and not be on reality TV anymore. If Chelsea were to do any more television shows in the future, she would not do anything about her personal life."
After Chelsea posted her statement to Instagram, the official 'Teen Mom' account also posted a statement.
"For a decade, Teen Mom 2 fans have followed @chelseahouska's story and celebrated her milestone moments," the statement read. "From watching her journey as a young mother committed to doing everything possible for her daughter, to seeing her relationship with Cole blossom into a happy marriage to becoming an entrepreneur, our viewers have been there through it all and always looked to Chelsea for inspiration and advice. As she begins her next chapter, we're so excited to watch her excel in her future endeavors and look forward to finishing her story this season."
As for who will replace Chelsea on 'Teen Mom 2,' The Ashley's sources say it's still up in the air. However, The Ashley will update this story when more info is available.
RELATED STORY: Former 'Teen Mom 2' Dad Adam Lind Ordered to Hand Over $2,000 Jail Bond to Chelsea Houska for Back Child Support
(Photos: MTV; Instagram)