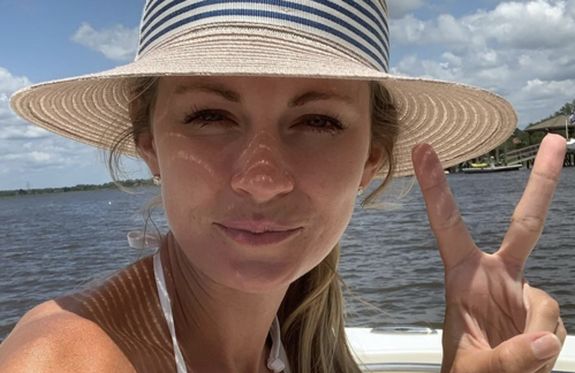 Former Southern Charm star Cameran Eubanks has written a new book of essays that is set to be released in February.
Cameran announced the upcoming book, One Day You'll Thank Me, Tuesday on social media and also revealed the cover.
"Well I did a thing," she wrote. "I wrote a book! 'One Day You'll Thank Me' has been a labor of love to write and I hope y'all like it! Personal essays on dating, motherhood and everything in between."
Cameran's book, according to People, will be a collection of essays touching on topics like her time on reality TV, relationships and parenthood.
Cameran and her husband, Jason Wimberly, welcomed daughter Palmer in November 2017. Since Palmer's arrival, Cameran's social media has regularly featured her honest take on motherhood – something she calls the "hardest thing I have ever done."
"Nothing brings me more joy than being a mom," she told People. "However, motherhood is also by far the hardest thing I have ever done. Ever. One reason I wrote this book was that I didn't connect with the flawless parenting images I saw on social media. For me, they could not have been further from the truth.
"I feel like many women don't talk about what you really go through as a new mom," she continued. "Perhaps it's because they don't want to be labeled as depressed, admit that they didn't have this Instagram-worthy experience or seem like they don't have their act together. Well, I'm happy to admit it. In fact, it's normal. I had some depression. My experience wasn't Instagram-worthy and no, I didn't have my act together. Hardly."
Cameran said she wanted to be honest with her readers, while also letting them know they'll be okay.
"I wanted to tell the truth, the whole truth and nothing but the milk-leaking, pee-in-my pants, when-can-I-drop-her-at-daycare truth," she added. "But I also wanted to assure readers that you will be okay!"
In May, Cameran revealed she was leaving 'Southern Charm' after six seasons and the same week, she addressed allegations that her husband had an affair, which she denied.
Cameran insisted at the time that she had made and informed Bravo of her decision to step away from 'Southern Charm' months ago and that her leaving the show had nothing to do with the rumors surrounding her marriage.
Though Cameran is no longer part of the 'Southern Charm' cast, many of the current cast members congratulated her on her upcoming book, including Patricia Altschul and Shep Rose.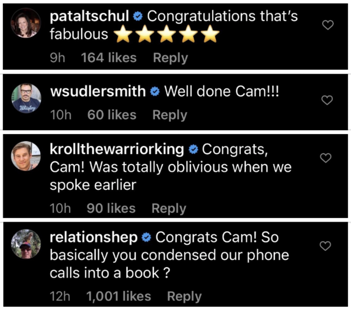 A number of former 'Southern Charm' cast members, including Naomie Olindo and Chelsea Meissner, shared kind words with Cameran, too, as well as Jamie Chung, who appeared with Cameran on The Real World: San Diego.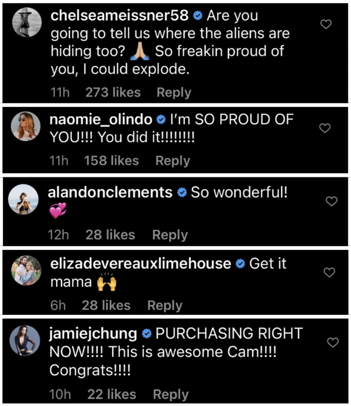 One Day You'll Thank Me hits bookstores February 2, 2021 and is currently available for pre-order. You can click the affiliate link below to pre-order Cameran's book!
RELATED STORY: Thomas Ravenel Accuses Baby Mama Kathryn Dennis of Abusing Cocaine, Neglecting Their Kids & More; Thomas Files for Full Custody
(Photos: Bravo; Instagram)