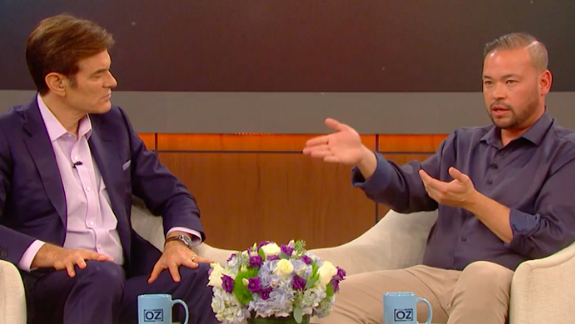 Jon Gosselin is speaking out and he's encouraging his kids to do the same.
During his recent interview with Dr. Oz, the former Jon & Kate Plus 8 star reveals he hasn't spoken to six of the eight children he shares with ex-wife Kate Gosselin in two years. He also revealed that the two children who live with him— Collin and Hannah— are now being ignored by their siblings who live with Kate.
When asked by Dr. Oz why he doesn't have a relationship with six of his children, Jon blamed "parent alienation," adding that "sibling alienation" is also occurring in the family.
" … Now they're shunning Hannah and Collin," he said, claiming that Kate's intervening was to blame for the strained sibling relationship.
(Previously, Jon claimed Collin wasn't on speaking terms with his siblings, but Hannah was.)
Jon also revealed there were some hard feelings after it was announced in October that Kate was selling her Wernersville, Pennsylvania, home – the home featured on 'Jon & Kate Plus 8' – because Kate "didn't even notify Hannah that she was moving."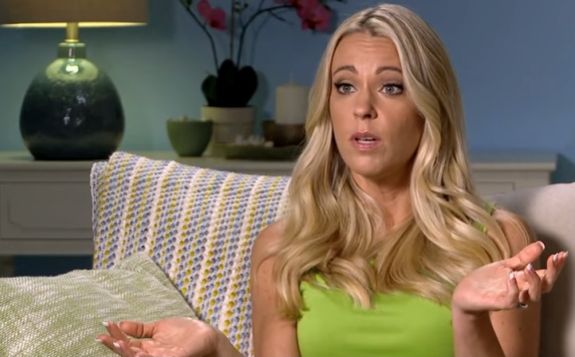 Jon went on to reveal he learned the house was being listed through a text message (not from Kate or one of the kids) and he was the one who shared the news with Hannah and Collin.
At the time, it was reported that Kate was selling the $1.2 million home for $815,000 due to alleged financial issues.
"I told Hannah and she was super upset," Jon said. "She was pretty much upset that was her childhood home, her mother is selling it, didn't even call her to say, 'Hey, do you want any of your stuff or anything? Hey, I need to sell this house.' There is no contact."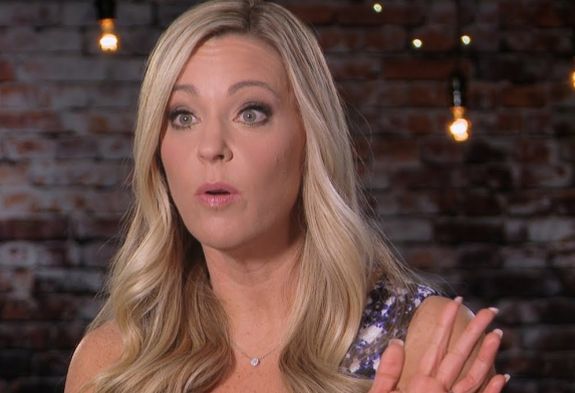 While all of Jon's kids are not speaking to him, he encourages them to speak to one another and speak up for themselves.
Jon told Dr. Oz he would like to see his other children speak out amid allegations that he physically abused Collin because they are in the public and "have every opportunity to do these things."
"I think the kids need to talk," Jon said. "I mean, I'm giving them the outlet of, 'If you want to talk to the public because you're public [people], you have every opportunity to do these things.'"
The abuse allegations were made in September by Collin in a social media post, prompting an investigation by the Berks County Children & Youths Services.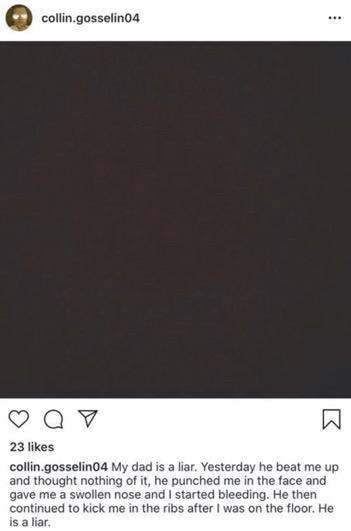 Jon denied the abuse claims and was cleared of abuse allegations. Hannah backed her father at the time, denying her brother's claims.
"My dad has been there for me and Collin no matter what," she told Daily Mail. " … My dad loves us and has never been abusive to us in any way."
Following Collin's allegations, Kate spoke out about the incident, calling Jon a "violent and abusive person," resulting in Jon threatening to press charges against Kate if she did not cease the malicious accusations.
Jon told Dr. Oz what really went down on the day Collin accused him of abuse. He stated that things started when Hannah and Collin were arguing in the car, and Collin went into a "manic state."
"Collin got out of the car, Hannah was yelling. I was like, come on, I gotta get back to work, can you guys calm down? Collin got upset and he threw…a piece of plastic or something at my car," Jon said. "That elevated me a little because I was already in a hurry. It dented the car. He got in my face and said upsetting words and stuff like that. He tried to push past me and we got entangled and I had to do a restraint on him."
Jon said the "therapeutic restraint" he did on Collin is used to prevent him from hurting himself or others.
"I've done this in the past. I knew it was coming, but it's nothing you want to do as a parent because the emotions afterward are like…why am I doing this? You second guess yourself, but it's already done," Jon said.
Jon said he then left for work, but got a call from Hannah a few minutes later. She told him that Collin had called the police and accused Jon of "punching and kicking" him. Jon said that when the police arrived, Hannah provided witness testimony stating that Jon did not abuse Collin.
"I didn't confront him then because he was in a manic state," Jon said. "And you don't want to keep rising that temperature. So I waited, he went to my brother's. The police mandated a reporter and it went to CYS [Child & Youth Services]."
Jon was eventually cleared of any wrongdoing, and again denied ever abusing any of his kids.
"I've only done these physical restraints and they're the hardest thing because I'm not that kind of person," Jon told Dr. Oz. "And I physically have to touch someone and touch someone I love to protect me and anyone else around in case things get out of hand."
RELATED STORY: Kate Gosselin is Selling Her Home That was Used in "Jon & Kate Plus 8" Because She's Reportedly "Struggling with Money"
(Photos: Dr. Oz; TLC; Instagram)