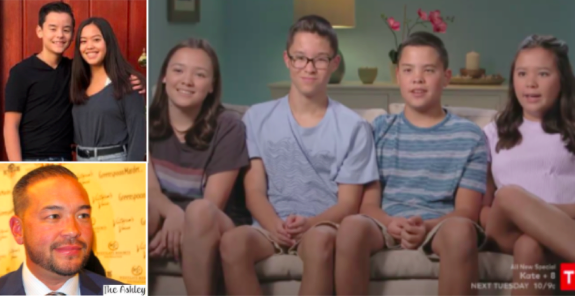 After being hospitalized with a "really bad" case of COVID-19, Jon Gosselin says he is taking time to reflect on the fractured relationship he has with some of his children.
The former Jon & Kate Plus 8 star opened up about his diagnosis and battle with COVID Thursday on the Dr. Oz Show, revealing he knew something was wrong after realizing he had a high fever. He went on to share what he experienced while receiving medical treatment in the hospital.
"My stepdaughter Jordan, Colleen [Conrad]'s daughter, took me to the hospital and I had a 104.8 [temperature]," he told Dr. Oz, adding that after his arrival he waited in a wheelchair in the "fully packed" emergency room before eventually being moved a few different times.
"They put me on a gurney and put me in the hallway in the waiting room so I could get a temporary room and then once they evaluated me and once they drew my blood and did all my blood work, all of a sudden I'm getting antibiotics, steroids and a plasma antibody transfusion for COVID," he said. "Then they moved me … up to another room, a more permanent room, and then I just remember sleeping and then it was just surreal.
"I didn't realize why I was there until like three days later," he continued.
In another part of his interview, Jon revealed he came close to being put on a ventilator due to "really bad COVID pneumonia" – something Dr. Oz pointed out "takes the morality rate up dramatically."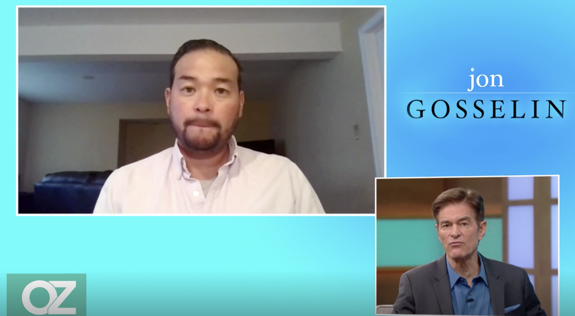 Jon said the frightening experience has motivated him to put more of an effort into mending the relationship with his kids.
As those familiar with the Gosselin family know, Jon and ex-wife Kate Gosselin share eight children – 16-year-old sextuplets and 20-year-old twins – though Jon has a strained relationship with all but Collin and Hannah, who live with him (and whom he has custody of).
When asked by Dr. Oz what he would like to tell his children after they find out through a TV interview that "their dad may have almost died," Jon shared the following message:
"Just that [I] love them and I'm just thinking of the future more. I hope they develop a relationship with Hannah and Collin," he said of the six children of whom he is currently estranged. "I hope that one day I can be part of your life. I'm glad I got a second chance … I was more concerned about myself in the hospital and getting better and getting back to my family. I miss them."
RELATED STORY: Jon Gosselin Claims His Kids in Kate Gosselin's Custody Are "Shunning" Their Siblings Who Live With Him; Reveals What Happened on the Day His Son Collin Accused Him of Abuse
(Photos: Dr. Oz Show; The Ashley; Instagram; TLC)