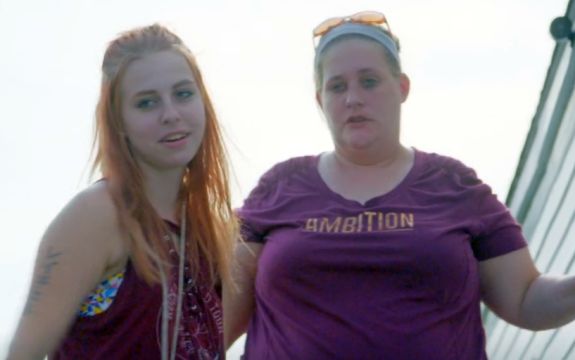 From to lashing out at their mom via social media to letting MTV make a special out of a family secret, the stars of the 'Teen Mom' franchise (both past and present) have been keeping themselves busy lately!
In an effort to get you up-to-date on the latest Teen Mom OG, Teen Mom 2 and Teen Mom: Young & Pregnant news, The Ashley brings you the Teen Mom News Pile. Here are some of the major (and minor but interesting) 'Teen Mom'-related things that have happened over the last week or so…

Rachel Beaver gets heated on social media over a stimulus check.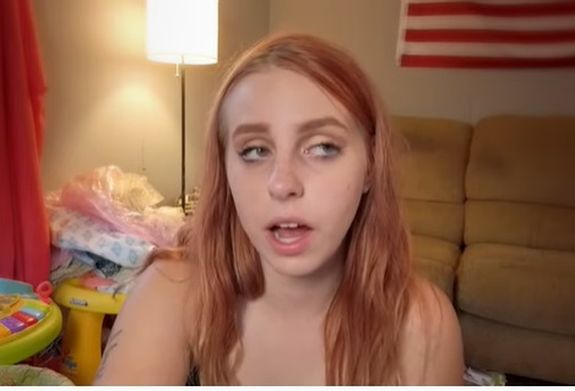 'Teen Mom: Young and Pregnant' star Rachel earned a spot on her mom Stephanie's bad side last month after choosing to spend Christmas in Texas with her boyfriend instead of at home with her family. In an act of possible retaliation, Rachel is says her mom is now withholding her stimulus check.
Rachel hit up the 'gram Monday, calling out Stephanie for not forking over the funds – which she claims belong to her infant daughter, Hazelee.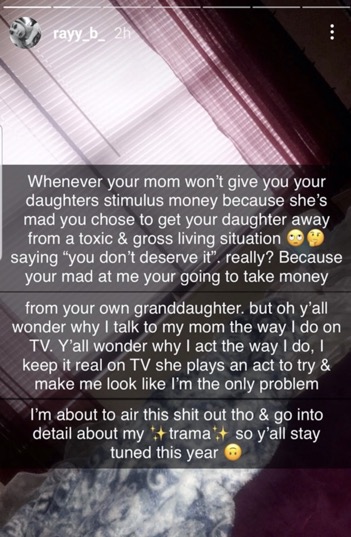 "Whenever your mom won't give you your daughter's stimulus money because she's mad you chose to get your daughter away from a toxic & gross living situation saying 'you don't deserve it.' Really? Because your mad at me your going to take money from your own granddaughter," Rachel wrote. "But oh y'all wonder why I talk to my mom the way I do on TV. Y'all wonder why I act the way I do, I keep it real on TV she plays an act to try & make me look like I'm the only problem."
Rachel promised to "air this s**t out" and "go into detail" about her trauma on 'Teen Mom: Young and Pregnant' this year.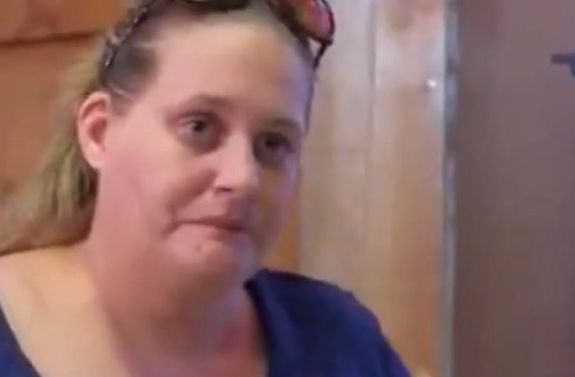 " … I'm no longer going to be silent," she said in another post on her Instagram Story. "The truth needs to come out."
Rachel claimed she only lived "in a place like that" – aka with her mom – because she didn't have another choice until now.
"I'm glad I got my daughter out of the situation when I did because she doesn't deserve to grow up living that way," she wrote.
Rachel also claimed that Stephanie is accusing her of being on drugs.
"A person that left me for men & drugs my whole life is now going to tell me I'm on drugs," she wrote on Instagram. "Pls make this make sense WHAT?"
Rachel then provided some screenshots of Stephanie allegedly accusing her of being on drugs.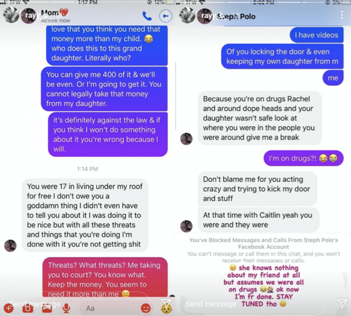 On Tuesday, Rachel unleashed another stream of posts to her Instagram Story, this time, addressing taxes. According to Rachel, she agreed to let her mom claim her and Hazelee when filing taxes under the agreement that Stephanie would give her the money she owed her after she received her tax return. However, Rachel said Stephanie only gave her $100.
She also denied living with her mom for most of that time, claimed that she moved in with her ex-boyfriend (and baby daddy) Drew at when she was 15 and continued living with him until she was 16 and pregnant.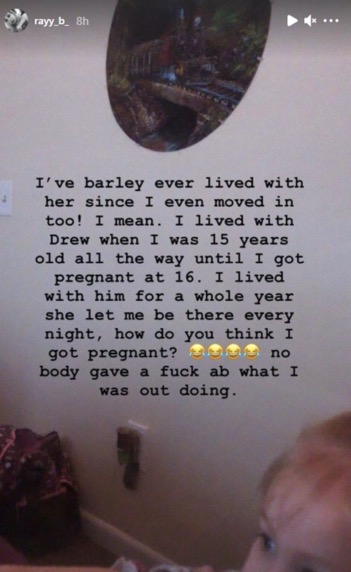 In another post, Rachel claimed her MTV checks were taking care of Stephanie and that her rant wasn't about her not getting her $600 stimulus check, but rather the fact that Stephanie "stole from my daughter and has always been a sh***y mom."
Surprisingly, Stephanie came to Rachel's defense over the weekend after some people insulted the 'Teen Mom: Young and Pregnant' star's eyebrows on her most recent social media post.
However, instead of making nice with her mom in the comment section, Rachel took an opportunity to deny allegations her mom made online of Rachel blowing through $6,000 in less than a month and requesting additional funds.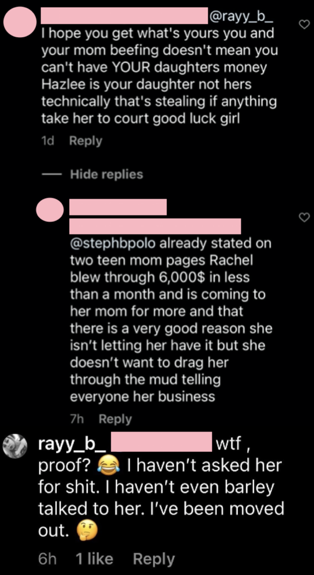 "Wtf, proof? I haven't asked her for s**t," Rachel responded to the comment. "I haven't even barely talked to her. I've been moved out."
Briana DeJesus gets a surprise sibling and an MTV special.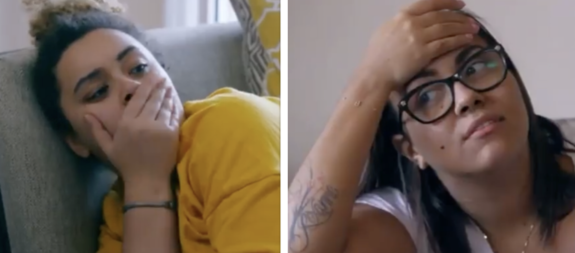 In a clip from an upcoming special on MTV, 'Teen Mom 2' star Briana DeJesus appears to receive a message from someone that reads, "I don't know if you knew, but you have a brother."
The clip then shows Briana's mom Roxanne defending her decision to keep this information to herself, claiming she was not trying to hide anything, but rather protect Briana.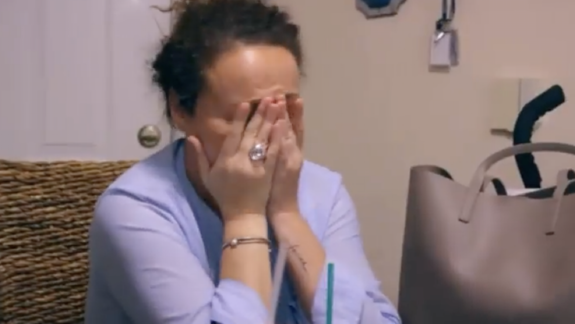 We then see Briana's sister Brittany storm out of the front door. (This was clearly filmed at the Apartment of Broken Dreams, before the DeJesus crew moved into their new home.)
Briana has since shared the clip to her Instagram, defending her family and hinting that despite what is shown in the clip, things are good among the family today.
"I wanted to come on here and just say that no matter what happens or what happened… I love all parties that were involve," Briana wrote on Instagram. "This was and still is a sensitive matter to everyone but I'm glad things came to light. I love you mom, I love you Brittany, I love you dad and I love my brother and his family!"
Back in February 2020, Briana announced online that she had received a private message on Instagram that informed her that she had a 14-year-old half-brother in New York who had the same father as her. She visited him several times in New York before inviting him to visit her and her family in Florida.
"Ok so quick story—I posted a photo of my parents last year and I received a very interesting dm that had me shoookth on IG and long story short— I met my 14 year old brother in nyc and he's the cutest," she tweeted. "He is coming next week to Florida to visit."
Despite the seemingly happy reunion (and the fact that they were able to squeeze a 'Teen Mom' Special out of it), fans online were quick to point out that this is not the first time Roxanne has withheld a big secret from her children.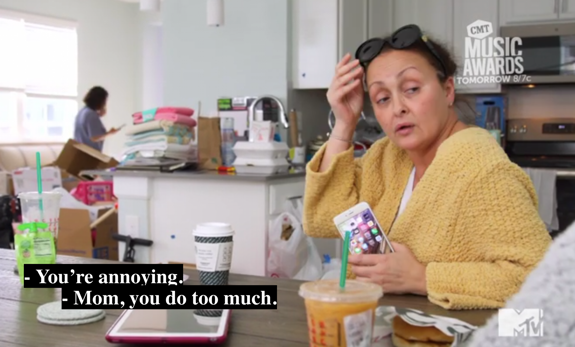 When she, Brittany and Briana appeared on VH1's Family Therapy in 2015, Roxanne broke the news to her daughters that they do not share the same father, as they had been raised to believe.
"Her mom did the same thing to Brittany," one person wrote. "Not telling Brittany that her and Bri had different dads. Her whole life she grew up thinking they had the same dad when that wasn't true."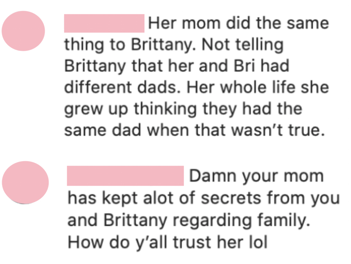 "Damn you mom has kept a lot of secrets from you and Brittany regarding family," another commented. "How do y'all trust her lol."
"Teen Mom 2: Briana's Family Secret" airs Tuesday, January 19 on MTV.
Chris Lopez reveals one of (the many) reasons he & Kail Lowry have issues co-parenting .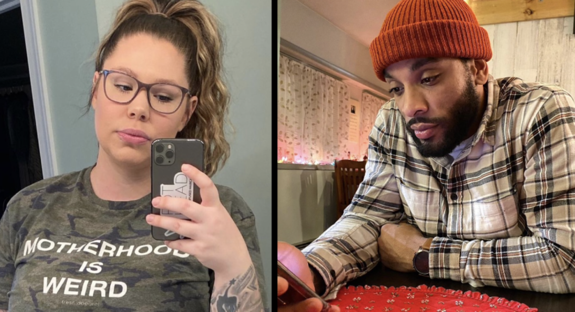 The toxic on-off relationship between Kail Lowry and Chris Lopez has definitely been more "off" than "on" over the years and this week, Chris revealed something the pair is struggling with when it comes to co-parenting their children, 3 year-old Lux and 6 month-old Creed.
On Tuesday's episode of Chris' podcast, P.T.S.D – Pressure Talks with Single Dads, the father of two explained that different religious and spiritual beliefs have resulted in "conflict" between himself and Kail. (In the past, Kail has stated that she is an atheist.)
"So, in a sense, you know, I'm a spiritual person," he said. "You know, I'm not religious, I'm spiritual. I believe in a higher power. The mother of my kids doesn't really. So to me, I could sit here and [say] it causes some conflict in a sense."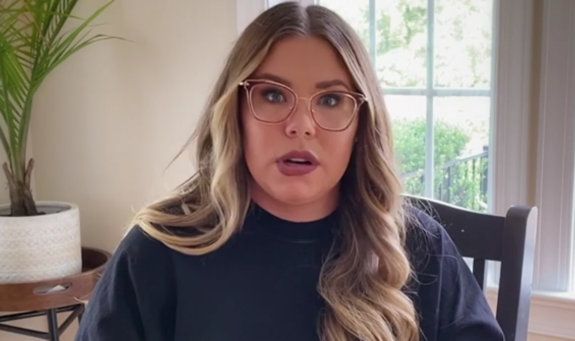 Chris went on to share with listeners how the difference in beliefs has affected his and Kail's kids.
"I literally pray before I eat," he said. "I bow my head and I say a little grace real quick and I'm trying to get my son on it. All I do is this: I tell him to stand in front of his food, put his hands together and say, 'Amen.' This little boy has the biggest problem with just saying, 'Amen.' No lie. He has a fit, damn near about to cry cause I'm like, 'Yo, just put your head down and say Amen.' He doesn't want to do it.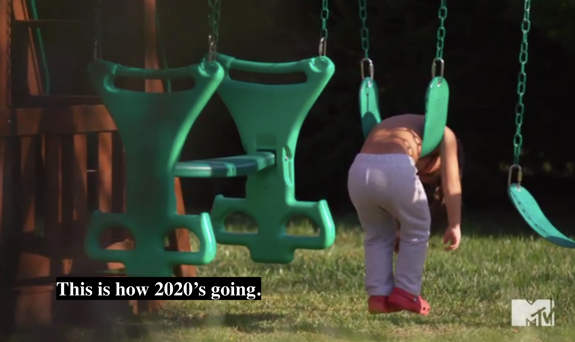 "I'm like, 'You know what? Just go ahead and do what you want, you little satanic child,'" he said jokingly.
Chris said he doesn't "really trip about it" because he knows Lux doesn't understand, however, he's not going to shy away from what he believes in just because his children's other parent doesn't share the same beliefs.
"We're going to have to come to some type of agreement, you know, a respect level," he said. "You might not believe in something that I do, so respect that. You feel me? And I feel like that's what a lot of parents do. Some parents believe in whatever and other parents don't, so it causes conflict. Nah, we ain't doing that over here."
David Eason tried to be "manly" and got ripped for it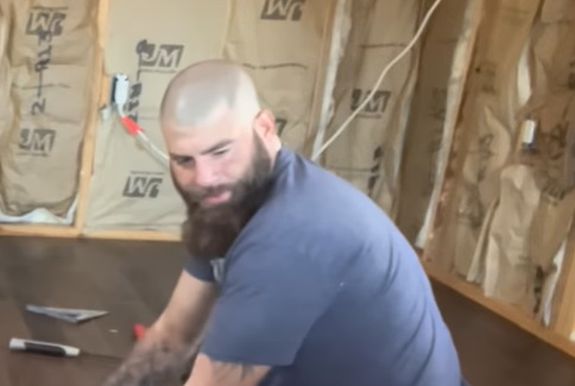 David took to Facebook earlier this week to express his views on mask mandates, telling his followers, "Real men don't wear masks." While Mr. Jenelle Evans may have been trying to stir the pot for attention, he instead got plenty of backlash— and a ton of comments about his own manliness…or lack thereof.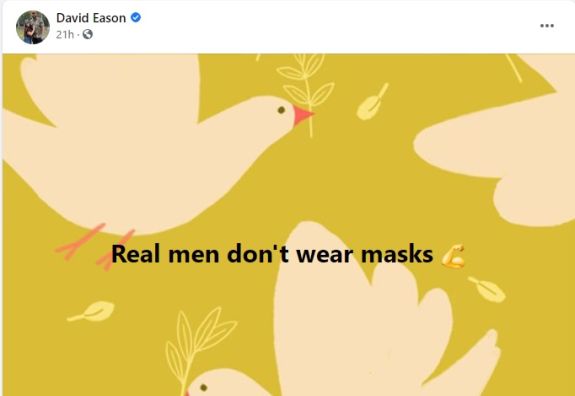 While many people pointed out that "real men protect their families" and "being a man doesn't have anything to do with wearing a mask," others took the opportunity to send David some zingers about being employment-challenged, not paying child support for his son Kaden, his past dog-shooting actions, and more.
"Real men dont beat their wives, get high and drunk around their children," one person wrote in the comment section of the post. "Real men work and help to support their family. Real men pay child support. Real men provide a stable home environment for their family. The list really does go on and on….."
"Real men don't hit women…Real men don't murder animals….Real men keep jobs…Anyone want to keep it going?" someone else wrote.
"Don't you have some family pets to go shoot?" another person wrote.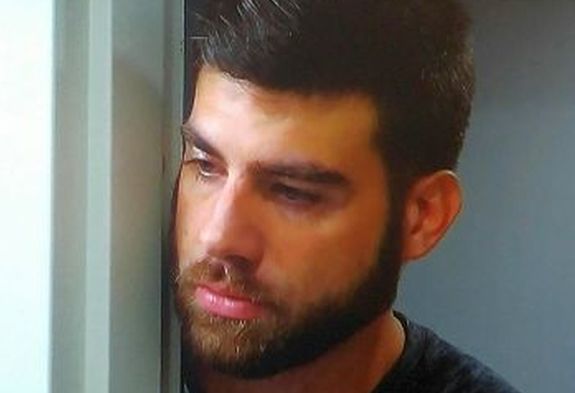 To catch up on more of the latest 'Teen Mom' news, click here!
(Photos: MTV; Instagram)