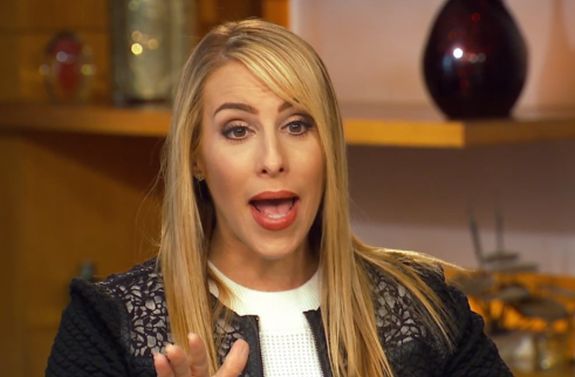 By Holly Rasmussen & The Ashley
The Ashley broke the news back in May that VH1 was concocting a "Family Style" version of its hit reality show Couples Therapy, and earlier this week, the network confirmed it. VH1 has released the cast list for the show, entitled VH1 Family Therapy with Dr. Jenn.
Teen Mom 3 star Briana DeJesus will be appearing alongside her sister, Brittany. They've apparently had some sort of falling out since we saw them on Briana's episode of 16 and Pregnant. As viewers may remember, both sisters got pregnant around the same time. Briana chose to have and raise her baby, while Brittany got an abortion. It was a point of contention during Briana's episode, and was later addressed on 'Teen Mom 3.'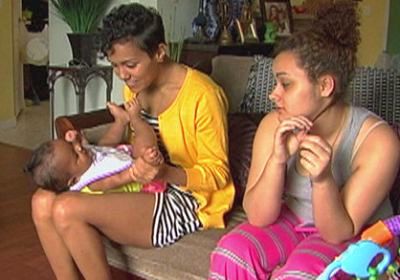 Since Brittany and Briana are on the show, they'll likely be discussing Brittany's abortion and how it affected the sisters' relationship. (Hopefully they will bring their mom Roxy out to throw another vase at someone!)
It's no coincidence that Briana and Brittany ended up on 'Couples Therapy.' They recently signed on with the same manager that used to rep Farrah Abraham and got her on the show several years back. Many of her clients end up on this show. In fact, two more of her clients—Dina and Michael Lohan are both going to be featured on this season!
There will also be several other interesting family pairs on the show: Tiffany "New York" Pollard  and her mother Sister Patterson; Damon Dash and his brothers Jeremy and Bobby Dash; and Jackass star Bam Margera and his mother April Margera.
Back in May, The Ashley also revealed that Teen Mom OG star Farrah Abraham and her mother, Debra Danielson would be appearing on the family season of 'Couples Therapy.' While they do not appear on the cast list that VH1 just released, The Ashley stands by her story and is told that Farrah and Deb may be making an appearance regardless. (The Ashley will keep you posted on that!)
It is set to air on VH1 in early 2016.
In addition to the "Family" edition, the sixth (regular) season of 'Couples Therapy' is set to premiere in October.  To see who will be appearing on that show, click here!
(Photos: VH1, MTV)