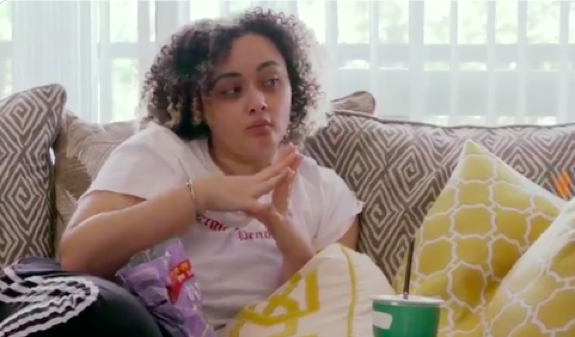 From incorrectly talking about caucuses to announcing the upcoming birth of your clickbait baby, the stars (past and present) of the Teen Mom franchise have had quite the busy week!
In an effort to get you up-to-date on the latest Teen Mom OG and Teen Mom 2 news, The Ashley brings you the Teen Mom News Pile. Here are some of the major (and minor but interesting) 'Teen Mom'-related things that have happened over the last few days…
Cheyenne Floyd confirmed that she recently got a boob job.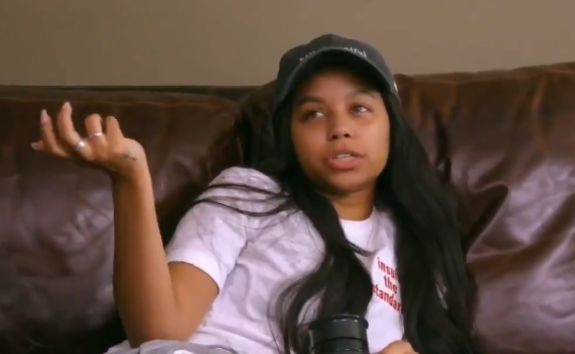 'Teen Mom OG' star Cheyenne recently confirmed that she has joined the ranks of most of the other 'Teen Mom' girls and gone under the knife to enhance her breasts. Last week, Cheyenne posted a photo to Instagram that was intended to be an ad, but fans couldn't help but notice that Chey's bust seemed much more, um, ample than usual.
When fans accused her of getting a boob job, Cheyenne didn't deny that she had undergone the procedure. In fact, she basically confirmed it in her responses.
"You don't know what I did or WHY I did it," Cheyenne wrote to one person. "It could be medically or it could be because it's MY body so who gives a f**k."
Later in the comments, Cheyenne responded to someone asking about Dr. Ashkan Ghavami. Cheyenne responded that there is a video of "what they did" surgery-wise.
"It's coming I was waiting to heal to film a video with everything," Cheyenne said.
Cheyenne's fellow 'Teen Mom' franchise co-star, Briana DeJesus, also recently had her breasts altered (again); however, her work was done by Dr. Miami.
Farrah Abraham shows general confusion about what goes on in her hometown.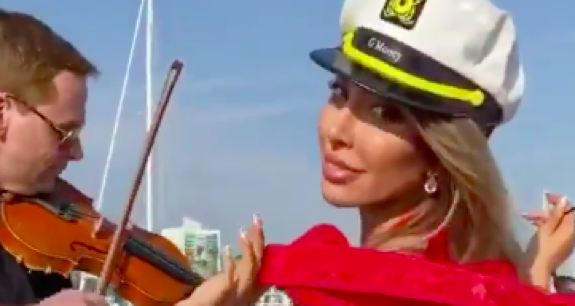 In a recent radio interview, former 'Teen Mom' Farrah Abraham touted some of Omaha, Nebraska's greatest offerings; however, much like Farrah herself, the whole thing was botched all to hell.
"I have to say, being born and raised in the Midwest was actually everything," she said. "It really had me foundationally ready for a lot of the things that I do in bigger cities ironically. And I guess Omaha, Nebraska, is a big city like, you have Warren Buffett, like, you have global things happening there, like, the caucus, the presidential, like, running starts in Iowa, right there in Omaha, Nebraska, it's right there. Umm, there's a lot of good things, like Olympics and College World Series … . "
OK, there's a lot to unpack here, and we're not even going to touch Farrah's invention of the word "foundationally"…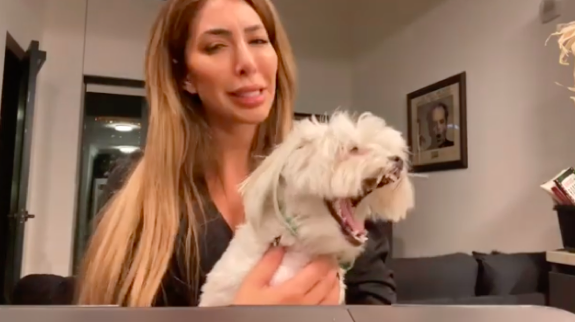 First off, we have to give Farrah credit because billionaire Warren Buffett is, in fact, from Omaha; however, Farrah probably only knows that from her hours spent Googling "richest men in America" in an effort to expand her yachting clientele. Moving along…
We hate to be the ones to break it to you Farrah, but presidential elections in the United States are not, nor will they ever be "global events" and as you mentioned yourself, the 2020 Iowa Democratic caucuses began in Iowa.
Iowa… as in not Nebraska.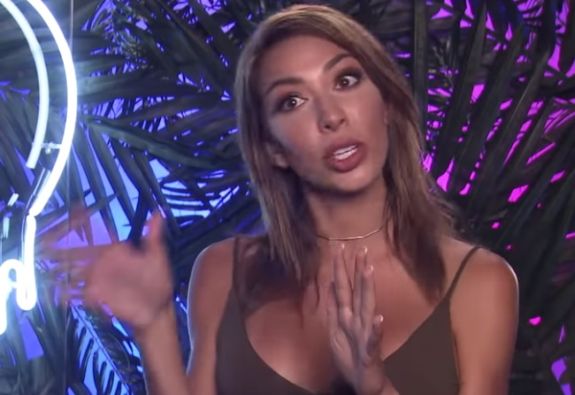 As for Farrah's recollection of the Olympics happening in Omaha, well, that flat out never happened; however, U.S. Olympic swim trials have been held in the city since 2008, so maybe Farrah is mistaking the trials for the actual Olympics.
Farrah did manage to rattle off a second correct city fun fact during her interview, as the College World Series is held annually in Omaha. Nevertheless, this interview was far from a home run.
Briana DeJesus reveals she has a 14-year-old brother from another mother.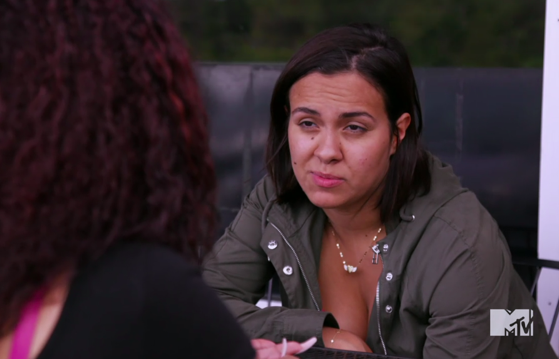 'Teen Mom 2' star Briana revealed this week that she recently learned she has a younger brother. After going to see him in New York several times, Briana says she's invited him to come down to Florida next week for a visit with her whole family.
"Ok so quick story—I posted a photo of my parents last year and I received a very interesting dm that had me shoookth on IG and long story short— I met my 14 year old brother in nyc and he's the cutest," she tweeted. "He is coming next week to Florida to visit."
Ok so quick story—I posted a photo of my parents last year and I received a very interesting dm that had me shoookth on IG and long story short— I met my 14 year old brother in nyc and he's the cutest 💙 he is coming next week to Florida to visit 💙

— Bri Baby❤️ (@xobrianadej) February 13, 2020
Briana's brother is not a long-lost child of her mom Roxanne; Briana has confirmed that he is the son of her father, making him her half-brother.
Briana said in an interview with In Touch Weekly that her brother will not be making an appearance on 'Teen Mom 2.'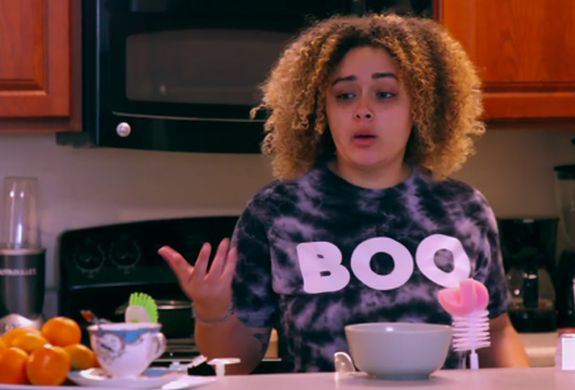 "We decided to keep his identity private," she told the magazine. "I flew to NYC a few times to be with him and he's such a cute boy. So sweet. He also has two sisters and I also love them!"
Briana told In Touch that her mom and sister Brittany (who has a different father than Briana and is not related to this boy) "welcomed him with open arms."
'Teen Mom' & 'Teen Mom 2' stars keep pretneding that they're pregnant in order to get you to fall for their clickbait.
View this post on Instagram
Stars of the 'Teen Mom' franchise are infamous for posting cringy clickbait articles almost regularly, but occasionally a story will come across and grab followers' attention for all of the wrong reasons.
Case in point: fake pregnancy announcements.
The latest to capitalize off of this controversial genre of clickbait is 'Teen Mom OG' star Catelynn Lowell, who posted an ultrasound photo to Twitter, asking followers for baby name suggestions for "HIM," suggesting that she also already knew her (fake) baby's gender.
What should we name HIM?! https://t.co/27pyexhk7B pic.twitter.com/UIR76VDD80

— Catelynn Baltierra (@CatelynnLowell) February 13, 2020
Fortunately for Cate, she was offered plenty of name suggestions in the comments, though the majority of those names were "Clickbait" or comments informing Cate they were unfollowing her after one too many "fake baby posts."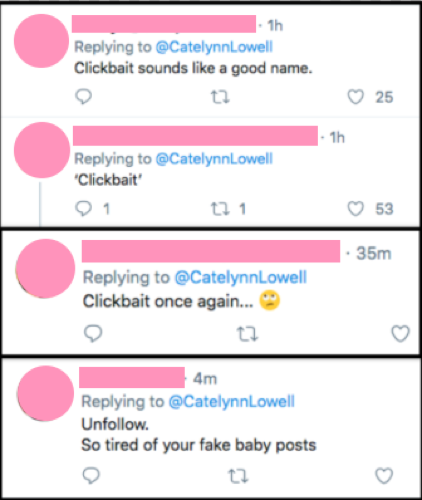 Catelynn posts one of these nearly every other week, and last week even posted one with the clickbait headline "We're giving Nova away," much to many fans' horror and disbelief.
The photo and caption was quickly deleted after Cate got a ton of backlash from the fans who saw it.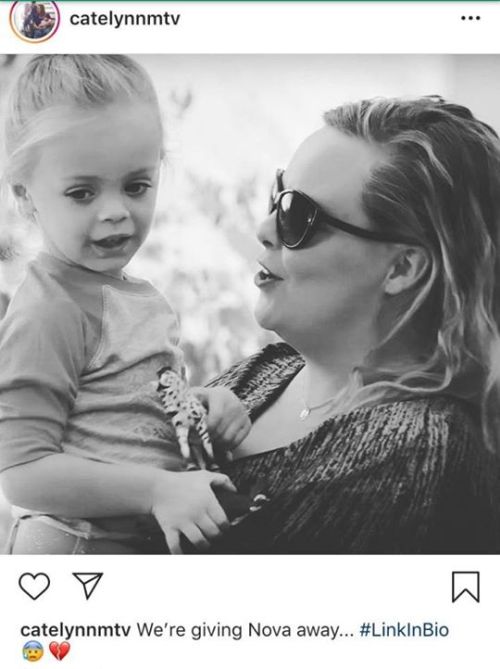 Jade Cline of 'Teen Mom 2' shared a similar clickbait baby announcement this week on Instagram, though she wisely chose to disable the comments on her post. Jade followed the clickbait story up with an "exclusive" interview stating that she is, not, indeed pregnant.
For more 'Teen Mom' news, click here!
(Photos: MTV; YouTube; Instagram; Twitter)