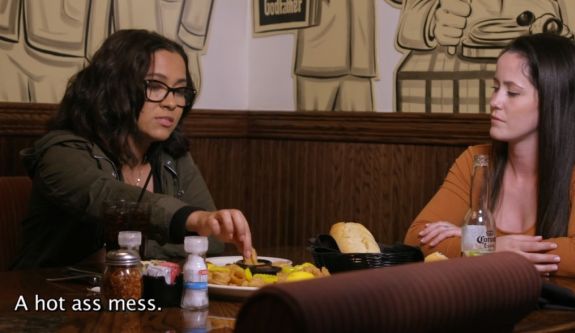 From shaking their booty awkwardly to shaking off the haters (also awkwardly), the stars (past and present) of the Teen Mom franchise have had quite the busy week!
In an effort to get you up-to-date on the latest Teen Mom OG and Teen Mom 2 news, The Ashley brings you the Teen Mom News Pile. Here are some of the major (and minor but interesting) 'Teen Mom'-related things that have happened over the last few days…
Jenelle Evans Busts A Move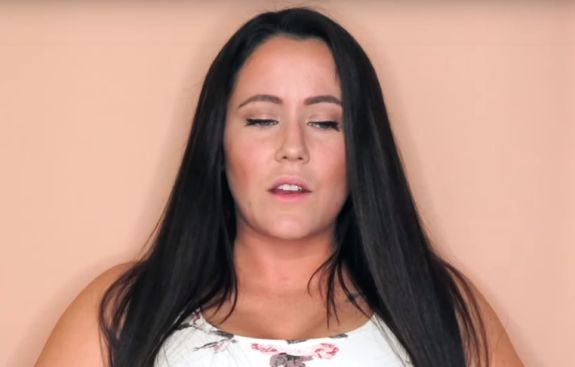 Well Juh-nelle, we see ya awkwardly movin' ya body like ya were havin' a medical emergency!
The former 'Teen Mom 2' star posted her latest TikTok masterpiece to all of her social media accounts this week (for some reason), showing off her sick dance moves for her fans.
Longtime followers of Jenelle know that her dance moves aren't exactly Soul Train-ready. (Who could forget this monstrosity?) This latest video is no different. Jenelle robotically moves her limbs to the beat before wiggling her hips aggressively for the camera.
If you would like to watch Jenelle's cringeworthy performance, you can do so below.
Please make it stop pic.twitter.com/6wJYclbcJN

— Wendy🎩 (@notajenellefan) February 5, 2020
Farrah Abraham Explains It All…Sort Of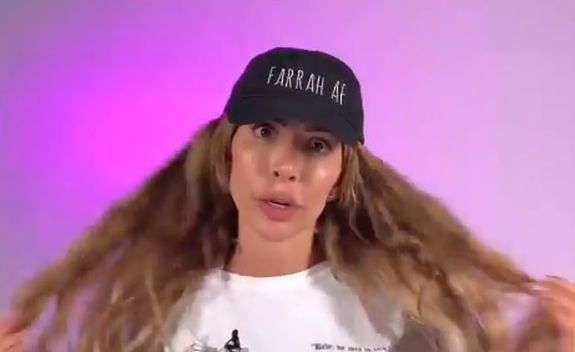 Over the weekend, Farrah was at the center of controversy (once again) after her "haters" accused her of leaving her 10-year-old daughter home alone while she went to Mexico with her new boytoy. The Ashley spoke to Farrah's parents— Michael Abraham and Debra Danielsen— who denied their daughter jetted out of the country and left Sophia behind.
After Farrah's parents spoke out, Farrah herself decided to give her "Farrah Speak"-filled thoughts on the incident. As per usual, Farrah's attempts to sound smart failed miserably!
Farrah started her interview with Champion Daily by saying people only give her a hard time because she's so famous and they're all so jealous of her life. (The Ashley has chosen not to paraphrase Farrah's quotes in order to preserve their "Farrah Speak" authenticity!)
"Since I have had continued harassment, stalkers, and haters from the 'Teen Mom' show continue to call police on me after being hated on the show, I have taken extensive precautions against those who sell stories, lies and harass my family," she said. "Sophia is protected from the evil people and it's sad people are jealous of my dating life, and try to affect my family in a negative way.
"We live a great life and are not affected by harassment of any sort and I will not tolerate unsafe illegal actions by others lying, stalking, or harassing my family," she added.
View this post on Instagram
Farrah then made the most-ridiculous claim of the whole interview when she vowed to stop posting as frequently on social media. (There's about as much chance of that happening as there is Farrah keeping her current face for more than a year.)
"I see I need to post less on social media since cyber-bullying and hate still has not been filtered out on social media," she said, before ensuring her 'fans' that Sophia is always supervised. "My father and family always watch Sophia when I'm away, as sadly nannies have proven to not be trustworthy."
Briana DeJesus Gets Even MORE Plastic Surgery From Dr. Miami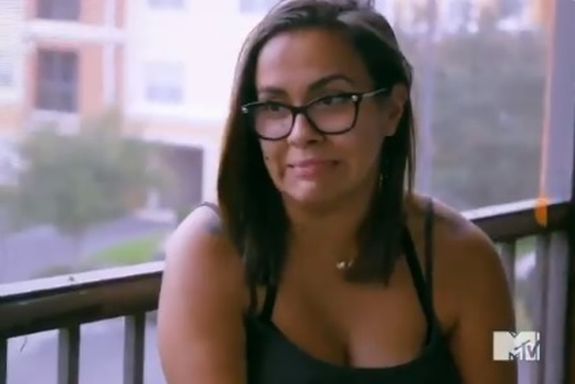 Briana went back under the knife on Tuesday, trusting her ol' pal Dr. Miami to hack her body back into shape!
The Teen Mom 2 star allowed the doc to broadcast the entire procedure on Snapchat, just as she did the other times she went under Dr. Miami's knife. Viewers were "treated" to watching Bri have her butt reformed, before seeing her being flipped over to have her breasts redone.
According to Dr. Miami, Bri was given "a makeover of her Mommy Makeover."
Briana has been a regular on Dr. Miami's operating table. After getting her first boob job in 2015 (which was done by another doctor), she went to Dr. Miami in January 2016 and took part in a marathon 'Teen Mom' star hack-a-polooza alongside her sister Brittany and Kail Lowry. During that procedure, Bri had her boobs done, her vagina made over (while fans watched live on Snapchat) and a Brazilian Butt Lift.
In February 2018, she was back on Dr. Miami's table again. That time he revised her boobs and butt and gave her a tummy tuck and Botox.
During Tuesday's surgery, Dr. Miami basically called out Bri for not maintaining the results of her previous surgeries.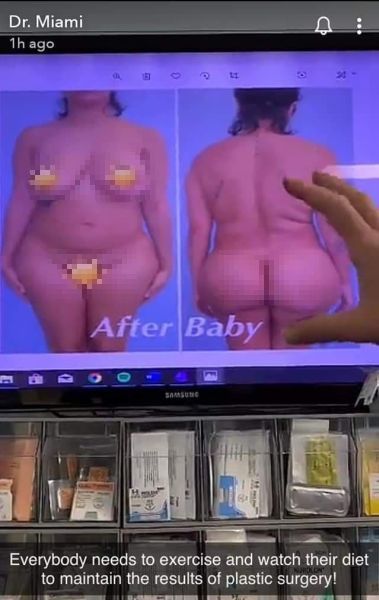 "It's very, very important to do cardio and stay in shape," he said to his followers. "The first 10 pounds go to your butt, but the next 25 goes all over your body. You want to maintain your weight, baby or not. Plastic surgery is not a miracle, you have to maintain everything."
Briana gave birth to her daughter Stella in July 2017, which Dr. Miami said contributed to Briana's Mommy Makeover(s) losing their effect.
"Babies kind of void the warranty a little bit on plastic surgery," he said. "After the baby things got a little softer."
This round of surgery included a breast lift and removal of Briana's existing breast implants. She had previously stated she wanted to be much smaller, so Dr. Miami gave her a B-cup.
"Breast lifts over time, when you have weight gain, the implants fall and bottom out," he said. "She wants to be much smaller so I'm going to take out the 450cc implants and put in 250cc implants. That will make them small and perky, and [they] will be about a B cup."
In addition, he gave her liposuction to revise her butt and "make it less wide."
In an effort to drive home to Briana that she needs to step up her Jazzercise routine, Dr. Miami actually wrote "CARDIO" on her back in Sharpie.
"I wrote 'cardio' [on her]. That's the key, cardio, you don't want to get super skinny that you lose your booty but you definitely need to maintain."
Leah Just Says No to More Youngins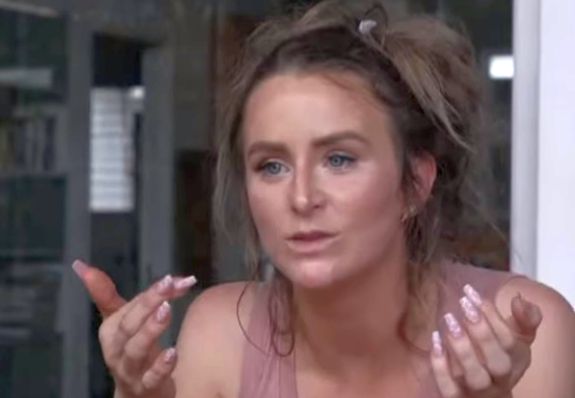 The future population in the holler may have just gotten a little smaller!
'Teen Mom 2' star Leah Messer made a surprising declaration on Instagram on Tuesday when she told a fan that she is pretty sure her baby chute is closed for good.
In the comment section of a post celebrating her youngest daughter Addie's seventh birthday, a fan told Leah that she needs to try to have a baby boy, since she already has three girls.
In her response to the comment, Leah said she was probably done having youngins. (The Ashley has left Leah's wording intact.)
"I don't think I want anymore babies," Leah wrote. "I'm enjoying the three I have loll That's a lot of college tuitions. #girlmom"
Interestingly, Leah made the "no more babies" declaration on Tuesday, the same day that her co-star Kail Lowry announced that she is pregnant with her fourth child.
For more 'Teen Mom' news, click here!
(Photos: MTV; Instagram)