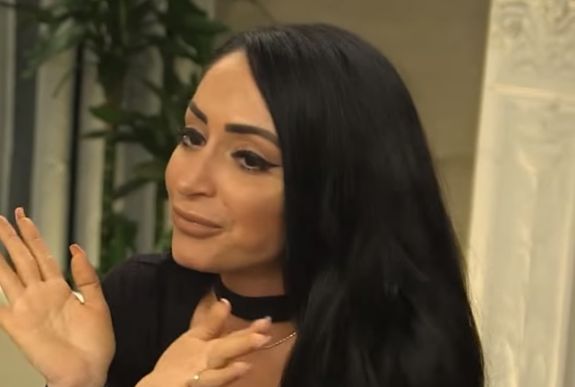 Jersey Shore star Angelina Pivarnick loves her boobs! The Guidette took to Instagram on Tuesday to announce that she got a boob job and she couldn't be happier with the results.
The 33-year-old newlywed posted a racy photo of herself in lingerie along with the caption, "My boobies are my fave part of my body now thanks to @tutelaps. Anyone looking for a doctor that knows what they are doing He's your guy."
Angelina tagged plastic surgeon Dr. John Paul Tutela and the Barnabas Health Ambulatory Care Center in Livingston, New Jersey, in her post, and later told a fan that she received 415 cc implants. (No word on whether or not Angelina carried her post-op clothes in a trash bag to the hospital or not.)
Angelina has never really spoken out about her surgically enhanced boobs, but apparently they're not new. The 'Jersey Shore' star told a fan in the comment section of her post that she's had the implants "two years almost."
In the past, Angelina has been accused of having cosmetic work done on her face and body (particularly around the time she reappeared on Jersey Shore Family Vacation looking very different than she did while on 'Jersey Shore). However, Angelina insisted that her boob job is the only surgery she's ever had.
"I never had one surgery in my life until this and let me tell you I would do it again because he's that amazing. He makes you feel like family," she raved of her doctor.
One person questioned Angelina's claims of never having had any previous surgeries.
"What about the nose jobs?" the person asked Angelina in the comments.
Angelina denied ever having her schnoz worked on.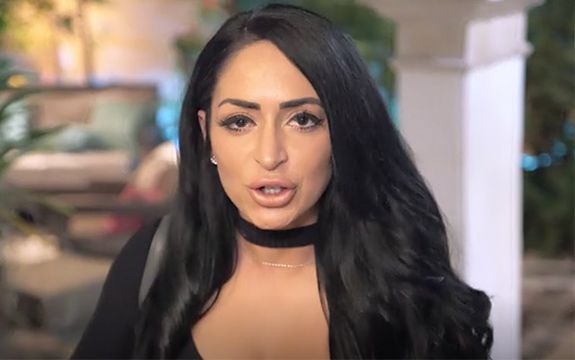 "[I] never had a nose job. I want one actually ask @tutelaps lol we spoke about it today. If I want to do it I will but thanks hater," Angelina replied.
While Angelina may have recently cut Nicole "Snooki" Polizzi and her other female 'Jersey Shore' co-stars out of her life following the mean-spirited toast they gave at her November wedding, Angelina can't seem to step out of Nicole's shadow. The doctor she enlisted to perform her breast enlargement surgery is the same doctor who performed Nicole's "mommy makeover" in 2016.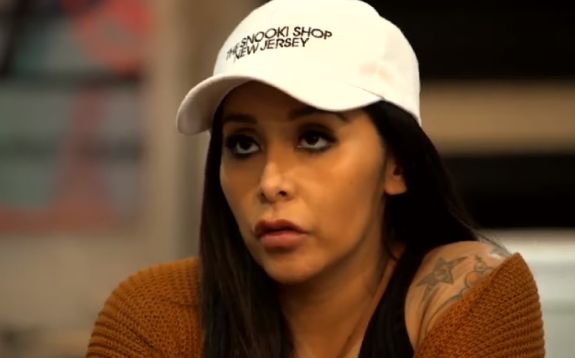 RELATED STORY: Snooki Says Angelina Pivarnick Still Isn't Speaking to Her Female 'Jersey Shore' Co-Stars Following Bridesmaids' Speech Drama
(Photos: MTV; Instagram)