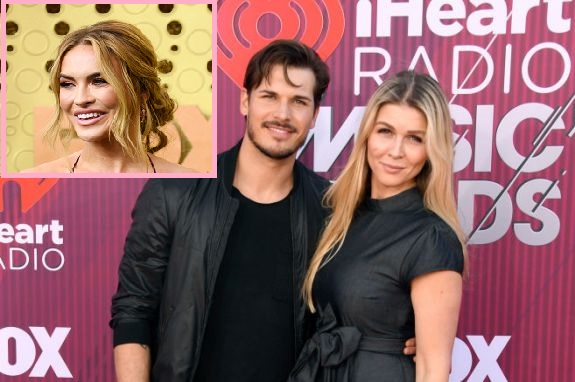 Dancing with the Stars pro Gleb Savchenko is clapping back after his wife of 14 years, Elena Samondanova, accused him of cheating and having a "recent inappropriate relationship." After many of the show's fans assumed that alleged "inappropriate relationship" was with Gleb's 'DWTS' partner, Chrishell Stause, both parties spoke out and denied the hook-up rumors.
Just 24 hours after Gleb and Elena announced their split, Elena told People magazine she has had it with Gleb's alleged ongoing infidelity.
"After 14 years of marriage, and multiple affairs, I've decided enough is enough," she said.
"Gleb and I have created a family and multiple businesses together. But apparently, it just wasn't enough to keep our marriage strong. Gleb's ongoing infidelity and a recent inappropriate relationship has created turmoil in our marriage and absolutely torn our family apart."
She went on to share more details of exactly what her husband has (allegedly) been up to and the damage it has caused.
"No wife should ever stand by and watch while another woman gifts her husband expensive presents, lures him out to dinners and seduces him at every turn," she said. "Last night was the final straw, and I can no longer turn my head the other way. My trust in Gleb is irrevocably broken and it is time that I walk away and begin to heal so I can be the best version of myself for my girls."
While Elena didn't name names when it came to calling out the other woman in her marriage, many fans and followers were quick to look at Gleb's relationship with Chrishell. The star of Selling Sunset later posted on Instagram to set the record straight about her relationship with Gleb.
"I am so saddened about the news of Gleb and Elena's split. It is unfortunate that this has caused rumors to swirl about my personal life. Having gone through a public split myself, I would not wish this on anyone." Chrishell— who recently split from her husband, This Is Us star Justin Hartley—wrote.
"As you can imagine, the countless hours of training, and dance rehearsals has created a strong supportive friendship, but nothing more. I wish nothing but the best for both Gleb and Elena during this unfortunate time."
Gleb addressed Elena's claims on Entertainment Tonight, insisting that Chrishell was "not the reason" he and Elena split.
"Elena and I have had longstanding issues in our marriage. This has been an ongoing situation between Elena and I, paired with poor timing," he said.
He also scolded Elena for going public with the infidelity accusations, telling ET he was "saddened and disappointed" by her choice to publicize their issues.
"While I will continue to respect the privacy of my family, I will not stand by and allow false accusations and internet rumors go unaddressed. My relationship with Chrishell was and remains strictly platonic."
Gleb's fellow 'DWTS' pro, Cheryl Burke, attempted to help defend him during a recent episode of her Pretty Messed Up podcast; however, her choice of words only helped to fan the flames of the rumors.
"Just because they dry hump on TV, guys, doesn't mean it's real," Cheryl said on Tuesday. "This is the whole thing. When you're in this world of Hollywood, you do reality shows and this stuff does happen. People dry hump and people go, 'Oh! They're having sex.'
"I'm not saying anything has happened with them. It's just a big deal because Gleb and his wife are separating," Cheryl said. "I've known them for a while. They're both in the competitive dance world scene. I've known his wife as well and their beautiful kids, and I send my love to Gleb and his family. This can't be easy for anybody right now, especially when you have kids involved."
Chrishell's rep later issued a statement that, again, denied the rumors that she was getting frisky with Gleb.
"Any insinuation or accusation that Chrishell is in any way involved in the dissolution of Gleb and Elena's marriage is 100% categorically false. To be clear: Chrishell and Gleb are in no way, and have never been in any way, romantically involved."
Elena also posted what is assumed to be a statement in regard to Gleb.
"I don't hate you," the meme she posted to Instagram read. "I'm just disappointed you turned into everything you said you'd never be."
RELATED STORY: 'Dancing With the Stars' Fans Slam New Host Tyra Banks & Demand Rehiring of Tom Bergeron and Erin Andrews
(Photos: Frazer Harrison/Getty Images; Instagram)