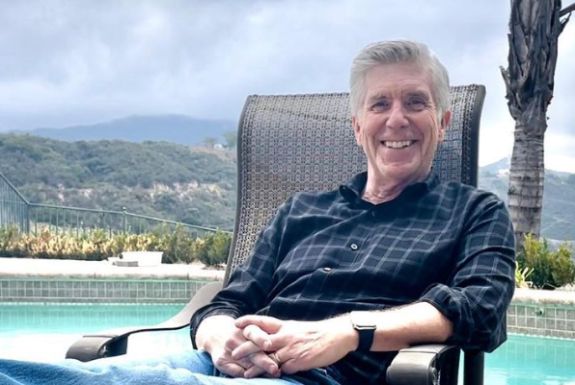 Tom Bergeron's hosting gig at Dancing with the Stars came to an end in 2019 after 28 seasons, and according to him, he knew the moment was coming.
As The Ashley previously told you, Tom and co-host Erin Andrews–- who joined the show in Season 18–- were not asked to return to the dance competition series following Season 28 and were replaced by Tyra Banks, much to the dismay of many longtime 'DWTS' viewers.
On this week's episode of Cheryl Burke's Sex, Lies, and Spray Tans podcast, Tom revealed to the former 'DWTS' pro that advice he gave to the show's executives in 2019 may have ultimately resulted in him getting booted from the ballroom.
According to People, when discussing the upcoming season of 'DWTS' in 2019, Tom recommended that show executives steer clear of casting politicians on the show due to the United States heading into an election year. While Tom said the show agreed with his point, he was later informed that "the former press guy for [then-President Donald] Trump" –- aka ex-White House Press Secretary Sean Spicer–- was slated to compete on the show.
"I said, 'Guys, this is exactly what we said we wouldn't do,'" Tom recalled. "Don't go there. This is, you know, not the right time, play to our strengths, be the show that gives people a break from all the bulls**t."
Tom claims he went on to suggest he "take the season off," to which the show runner and producer allegedly offered to let him out of his contact if he wanted.
"That's how strongly they felt," Tom said, noting that he eventually decided to issue a statement in response to the controversial casting to "let people know that they f**king lied to me."
"So I wrote the statement that I wrote, that did not name anybody, that did not name a political party," he explained. "It merely said, 'I was told certain things when I was asked my opinion, they agreed, and now they've thrown a curveball.' I even went so far as to say it's their right to do that. They're the producers of the show, if that's what they want to do they are entitled to do that. We will have to agree to disagree."
Once the 'DWTS' cast–- which included Sean-– was confirmed on Good Morning America, Tom said he "knew this is probably my last season, because of that one betrayal."
"Up until that point, there were people of character there," he added, confirming to Cheryl that he never notified the network executives of his statement prior to releasing it, as "they didn't deserve to know."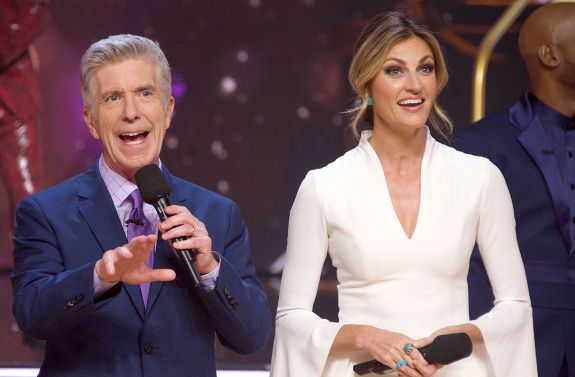 "They had screwed me. I'm gonna screw them," he said. "But I wanted the viewers to know this was a step too far for me. This was a step too far on the cusp of an election year. And again– had it been a Democrat, same statement."
Tom previously told fans that he was not surprised by his 'DWTS' firing back in 2021 on an episode of Bob Saget's Here for You podcast. Tom claimed not only did he "kind of" know Season 28 would be his last, he and fellow-ousted host Erin found some joy in the situation.
"Actually, I think Erin and I had more fun being fired than virtually anybody" he said.
You can listen to the full podcast episode below!
RELATED STORY: Ratings for Bravo's 'Dancing Queens' Rise Leading Up to Season 1 Finale: "I Just Think People Will Want to See More Dancing"
(Photos: ABC; Instagram)