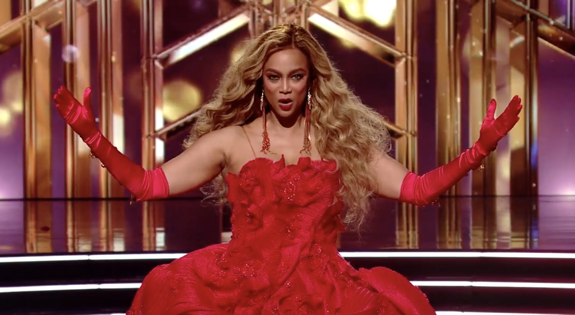 Season 29 of Dancing with the Stars premiered Monday, along with the show's new host, Tyra Banks, who, according to fans on social media, didn't give a performance worthy of a perfect score.
As fans may recall, Tyra was named the host (and executive producer) of 'DWTS' in July, just days after Tom Bergeron – 'DWTS' host since the show's June 2005 premiere – revealed he had been fired. Co-host Erin Andrews was also booted from the ballroom at the time.
After Tyra was named the show's new host, she announced that "next level" changes were in store for the long-running competition series; however, judging by the reaction on social media to Monday's show, the changes (namely Tyra being the host) didn't leave fans with very much to smize about. As the show aired, some even took to Twitter asking if the former supermodel could "please be the first one sent home" this season.
"Can we vote off Tyra Banks," one viewer tweeted.
"Missing Tom and Erin! Send home Tyra," another wrote.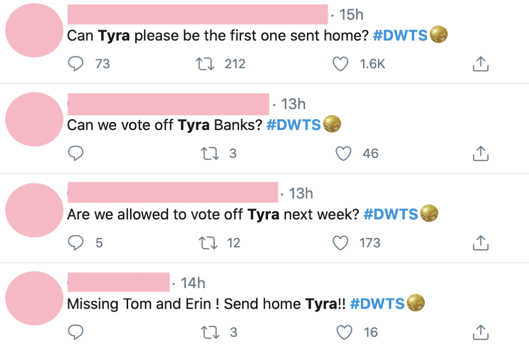 Others accused Tyra of talking too much about herself and being "hard to understand."
While the critics certainly came for Tyra, some expressed their love for the show's new host, while offering an explanation for why they believed she just "was not the right choice" for the 'DWTS' gig.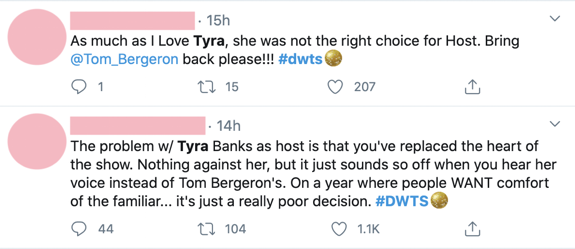 "As much as I love Tyra, she was not the right choice for Host," one fan tweeted. "Bring [Tom Bergeron] back please!!!"
"The problem w/ Tyra Banks as host is that you've replaced the heart of the show," another explained. "Nothing against her, but it just sounds so off when you hear her voice instead of Tom Bergeron's. On a year where people WANT comfort of the familiar… it's just a really poor decision."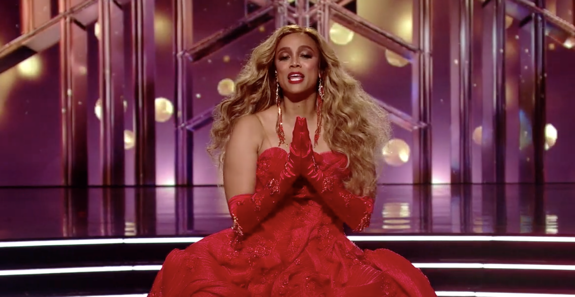 As The Ashley previously told you, Tom and Erin were seemingly blindsided by their firings from 'DWTS' and while both parted with kind words, Erin recently told The Sun that she felt like "a loser" after getting fired and ultimately replaced by Tyra.
"I didn't have much time to deal with it," she said. "I got a phone call – we were on the putting green with my dog and my husband – and I got a call that said, 'You know so-and-so from ABC wants to talk to you,' and I was like, 'Oh, s**t,' like, this is it.
"I felt sorry for myself and I kind of was like, 'This is a terrible time to lose my job,' because we don't know when live television is coming back," she continued. "These jobs are hard to get. I was like, 'Oh no, I'm a loser, this is really bad,' and then you just start talking to other people from other networks and people that have production groups and they're like, 'You're gonna find something.' … Yeah, it was a super big bummer."
RELATED STORY: 'Catfish' Host Nev Schulman & Carole Baskin of 'Tiger King' Among 'Dancing with the Stars' Season 29 Cast: Check Out the Full Lineup!
(Photos: ABC; Instagram; Twitter)