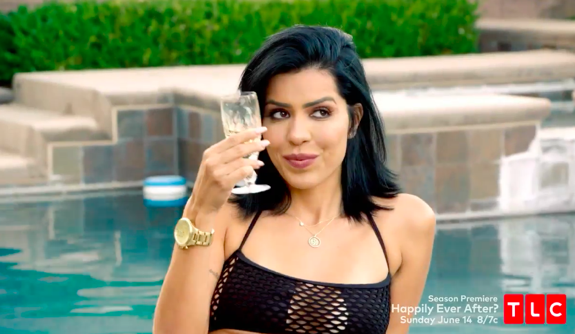 File this under "WTF?"
Larissa Dos Santos Lima has opened up an account on the adult sexy time site Cam Soda— but not before she underwent nearly $75,000 worth of plastic surgeries during two surgical sessions this year.
The 90 Day Fiance star— whose desire to get sucked, tucked and pumped up has been the focus of several recent episodes of Happily Ever After?— subjected herself to all of the surgeries in order to meet her goal…of looking like Kylie Jenner.
As you do…
View this post on Instagram
TMZ reports that, last month, Larissa went to Dr. Lane Smith in Las Vegas, who sucked out three pounds of fat(ee) from her hips and waist during a seven-hour liposuction surgery. She then put that sucked-out fat(ee) to good use, having the Doc use some of it to create a rounder butt. (In case you care, she had a pound of fat injected into each of her butt cheeks.)
She then got a variety of Botox, fillers and laser facials that cost about $22,000.
This surgery session was the second of two Larissa had this year. Back in February, she had Dr. Smith pump up her boob(ee) size from a 34A to a 34DD. He also hacked up her nose to create a more Jenner-like schnoz.
TMZ reports that the total cost of all of Larissa's surgeries was somewhere around $50,000, bringing her bill to about $72K overall.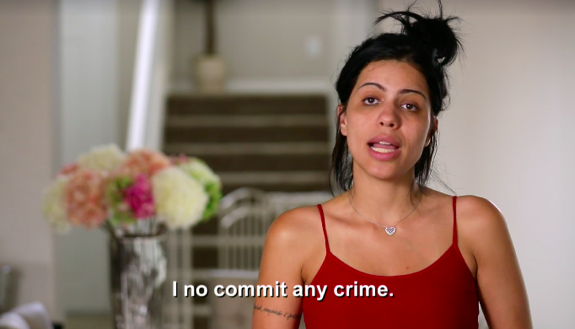 Now that she's been Jenner-ed (or something), Larissa is preparing to launch her CamSoda site. First on the agenda is a one-hour show of Larissa showing off her new body parts in a thong and/or lingerie.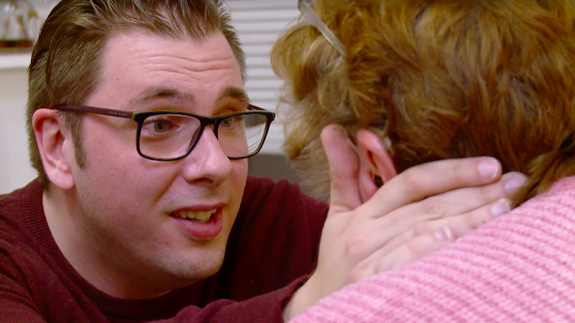 Last month, Larissa posted about her surgeries on Instagram, stating that she also had abdominal diastasis, (a separation of the abdomen muscles), which she says was caused by pregnancy. She had that repaired in August as well.
"This is going to be my birthday gift to myself!" she wrote in an Instagram story. "This surgery is not just about beauty, but also for my self-esteem. My stomach muscle wall will be repaired. For years I have been making myself suffer with bad eating habits to get skinny, then skinnier, and my stomach never showed it."
She also told her followers that she refused to hide the fact that she was going under the knife.
"I am not going to lie, nor will I sugarcoat about my upcoming surgery," Larissa wrote on Instagram Stories in August. "Looking back, I believe I'm the first cast member to be so open to discuss my procedures, but I understand why others have not. I am not afraid or embarrassed to be honest what I do with my body."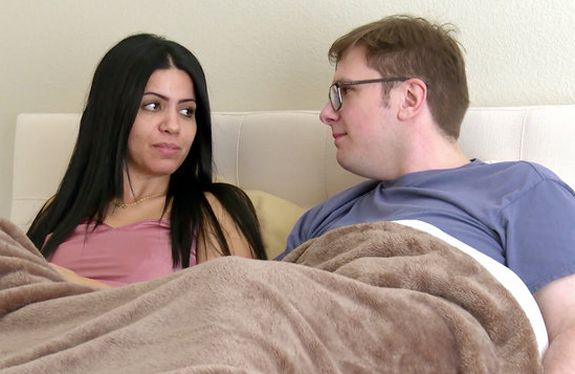 Larissa's first Cam Soda show is scheduled for tonight.
"I'm so excited to show my new look," she wrote in the announcement.
Larissa's ex-husband, Colt Johnson is also making money by showing what his Mama Mother Debbie gave him. He currently has an OnlyFans site in which he sells sexy-time portraits of himself for $25 a month.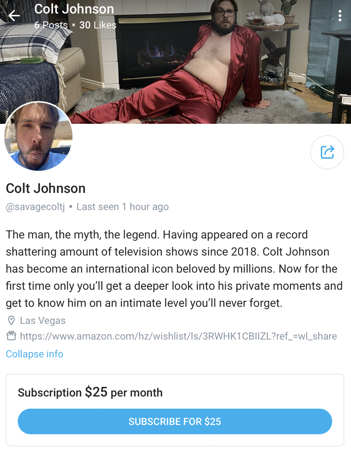 RELATED STORY: Jess Caroline, Ex-Girlfriend of "90 Day Fiancé" Star Colt Johnson, Reportedly Married Her Boyfriend Brian Hanvey
(Photos: Instagram; TLC)