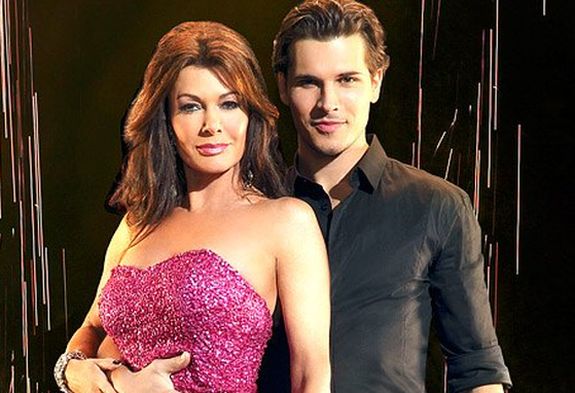 Lisa Vanderpump has been married to husband Ken Todd for nearly four decades, but she recently opened up about the time she engaged in an emotional affair with one of her co-stars.
(Don't worry, it wasn't Jax Taylor.)
During a recent episode of The Bellas Podcast, Reality Tea reports, the Vanderpump Rules matriarch revealed she had an "emotional affair" in 2013 with her Dancing with the Stars partner, Gleb Savchenko.
"Gleb was gorgeous," she said. "I did become very close to Gleb. I loved him. We had a little bit of an emotional affair in terms of having to connect and hold onto each other because it's so scary … I adored him."
"Being married for so long and not really engaging with any kind of physicality apart from your husband, when you're thrown into 'Dancing with the Stars' and suddenly somebody's right in your face and you're wrapping your legs around them … That was the best part."
While Lisa and Gleb were among the first couples eliminated during Season 16 of 'Dancing with the Stars,' Lisa enjoyed her brief time on the show (and with Gleb).
"I'd been married for 32 years by that moment and he would say, 'Do these backbends,' and as you would do the backbends, he would hold your groin against his and I was thinking, 'I haven't had this much fun since my honeymoon,'" she joked.
"[Ken] would be like, 'I see you. I see what you're up to.' He doesn't put that much importance on me messing about and flirting," Lisa added.
Coincidentally, in November, Lisa's former dance partner was accused by his wife of 14 years, Elena Samondanova, of having a "recent inappropriate relationship," which many believed to have been with his then-'Dancing with the Stars' partner, Chrishell Stause of Selling Sunset.
Shortly after announcing their split, Elena told People Gleb had partaken in "ongoing infidelity" throughout their 14-year marriage and she finally decided "enough is enough."
"Gleb and I have created a family and multiple businesses together," she said. "But apparently, it just wasn't enough to keep our marriage strong. Gleb's ongoing infidelity and a recent inappropriate relationship has created turmoil in our marriage and absolutely torn our family apart."
"No wife should ever stand by and watch while another woman gifts her husband expensive presents, lures him out to dinners and seduces him at every turn," she continued. "Last night was the final straw, and I can no longer turn my head the other way. My trust in Gleb is irrevocably broken and it is time that I walk away and begin to heal so I can be the best version of myself for my girls."
Gleb insisted that Chrishell was "not the reason" he and Elena split, claiming that he and his wife had "longstanding issues" in their marriage and their split was the result of an "ongoing situation" between them, "paired with poor timing."
Chrishell also addressed the rumors, telling her followers on social media "countless hours of training, and dance rehearsals has created a strong supportive friendship, but nothing more. I wish nothing but the best for both Gleb and Elena during this unfortunate time."
RELATED STORY: Lisa Vanderpump Hosts Wild Dinner Parties With Celebrity Guests in New Talk Show 'Overserved With Lisa Vanderpump': Get a Sneak Peek!
(Photos: ABC; Instagram)