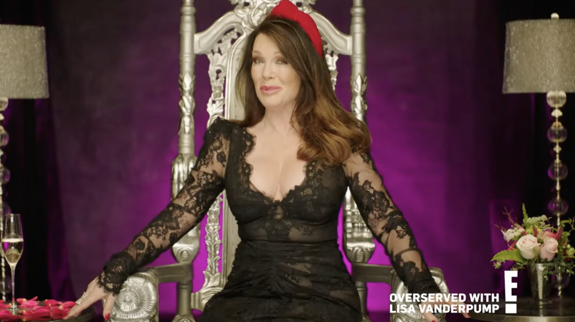 Lisa Vanderpump is showing fans the proper way to host an intimate dinner party in her new show, Overserved With Lisa Vanderpump. With the new show, the longtime Bravo star is making a surprising move over to E!
On Friday, E! released the first teaser for the series, which follows the Vanderpump Rules matriarch as she entertains celebrity guests at her estate, Villa Ros–, the place where rosé flows and anything goes.
In the trailer, Lisa invites viewers to "an intimate dinner party," while informing them of a few rules one must follow "for it to be perfect."
" … You gotta bust your butt for the decor to be absolutely fabulous," she says. "The guests should be naughty, but the hostess must always be naughtier."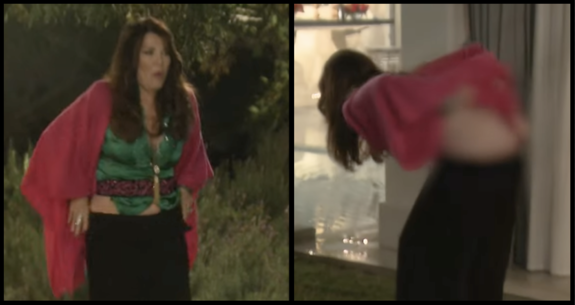 Lisa's 'Overserved' dinner party guest list include some of her 'Vanderpump' costars like Lala Kent and James Kennedy, as well as celebrities like Lance Bass, Joel McHale, Margaret Cho, Steve-O, Mario Lopez and more. (The "more" also includes Tori Spelling and Jaleel White… aka Donna Martin and Urkel!) While partying with the restauranteur, celebrity guests will partake in signature games like Rosé Pong, Diva Croquet and Get Pumped.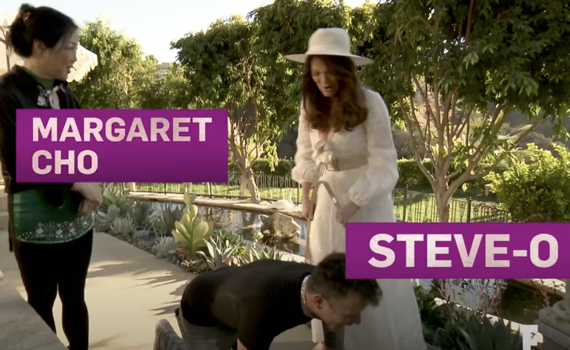 (Lisa's other show, 'Vanderpump Rules,' has yet to begin filming for Season 9 due to COVID-19; As of October, Bravo had not announced its plans for the upcoming season.)
'Overserved With Lisa Vanderpump' premieres March 18 on E! – check out the trailer below!
RELATED STORY: Lisa Vanderpump Defends Fired 'Vanderpump Rules' Cast Members, Says They Are "A 1000% Not" Racist; Talks Cancel Culture, Show Editing & More
(Photos: E!; YouTube; Instagram)