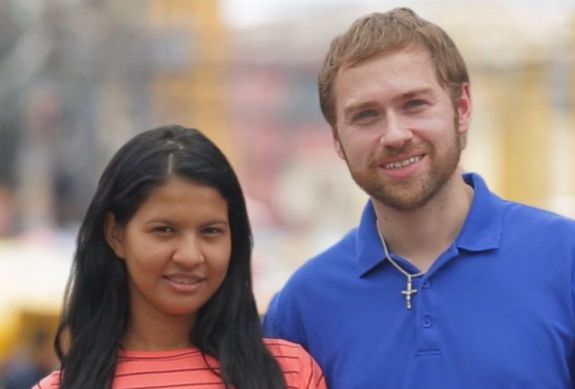 Paul Staehle is now the father of two children. (The Ashley will give you a moment to process that scary thought…)
The 90 Day Fiance star announced on Instagram on Friday that his sometimes-estranged wife, Karine, had given birth to their second child. The couple named the baby boy Ethan, just as Paul stated they would in an interview several months ago.
Baby Ethan— who joins big brother Pierre for what's sure to be a lifetime of visits to sewage plants— was born "healthy and very fast," according to Paul's post.
And, in true Paul form, he captured the Kodak moment on Instagram Live, streaming video of the baby (as well as of Karine after she had just given birth).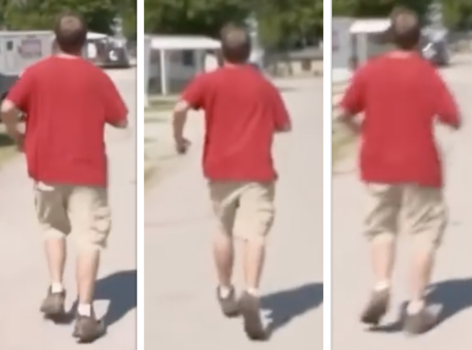 In the video an exhausted Karine is peppered with questions from Paul about the whereabouts of random people. Despite Karine telling Paul she's tired, he continues to try to chat it up with her.
He finally shuts down the filming when he realizes that Baby Ethan wants to breastfeed.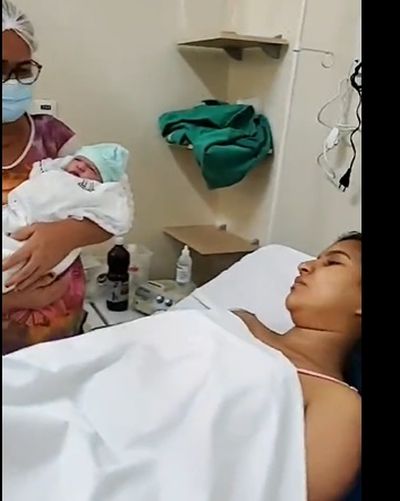 Karine gave birth in a medical facility in Brazil, despite Paul posting recently that there was a possibility she'd have to give birth at home, due to Brazilian hospitals having converted many maternity wards into COVID units, according to Paul. At the time, Paul told his followers that they were considering traveling back to the United States so Karine could give birth there.
"Karine's doctor just told us all private and public hospitals have no availability for births because of COVID-19," Paul revealed to his followers. "So, if that's true I guess it's an in-apartment birth or back to the USA as quickly as possible."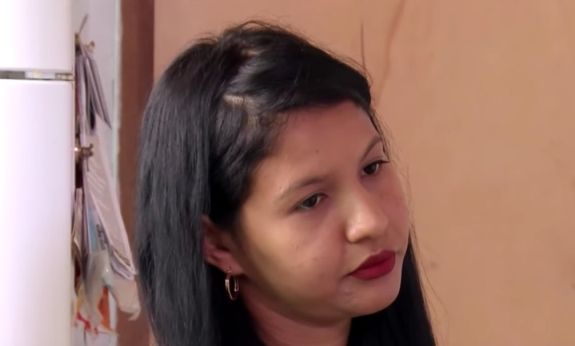 Eventually, Paul realized that Karine traveling during the final days of her pregnancy was very risky so they nixed that idea. He apparently was able to find a medical facility for Karine to have Ethan in.
Paul and Karine have had a very…interesting…relationship, particularly over the past year. In a shocking (to say the least) interview with The Domenick Nati Show in December, Paul detailed the "open" relationship he and Karine have (or had). He also stated that Karine sometimes goes out with other men. As for whether or not she was having a sexual relationship with anyone else, Paul said he wasn't sure.
"You know, I don't know what's all going on," he said, adding that in the past Karine would often be gone overnight – sometimes for days at a time. "I mean, she's sleeping somewhere. She's gotta lay her head down somewhere, but you know, I'm not there so I mean … I'm not gonna say something … I'm not there."
During the same interview, Paul said that, although he feels there's "like a 99.99 [percent] probability" that Ethan is his son, he was still considering doing a DNA test to prove he's the father because he doesn't "want anybody to dispute it."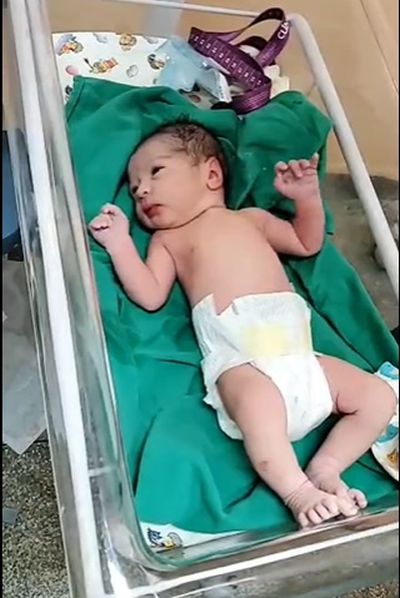 Paul and Karine received plenty of well wishes from other members of the "90 Day Fiance" family.
"Congratulations to you all," David Toborowsky wrote in the post's comment section. "Be safe and healthy. I hope and pray this helps your family become closer and brings you all joy and happiness."
"Omg he [is 100 percent] beautiful," wrote Angela Deem. "CONGRATULATIONS."
You can watch Paul's full video below!
View this post on Instagram
RELATED STORY: "90 Day Fiance" Star Paul Staehle Talks About Wife Karine Physically Assaulting Him; Says They Keep a Miscarried Fetus in the Fridge & More
(Photos: TLC; Instagram)