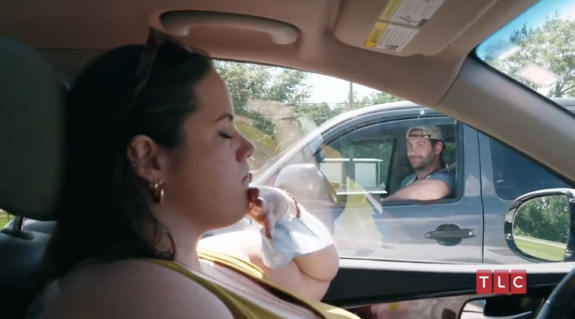 In the upcoming season of My Big Fat Fabulous Life, viewers will see Whitney Way Thore confront her former fiancé Chase Severino following the birth of Chase's daughter, whom he welcomed in September with a woman he cheated on Whitney with.
After much speculation, Whitney confirmed in May that she and Chase had ended their engagement and that Chase had "reconnected with a woman with whom he has had a long history."
The new season of 'My Big Fat Fabulous Life' will feature the emotional moment Whitney and Chase came face-to-face with one another following the birth of Chase's daughter, Aurora Joyce Severino last month.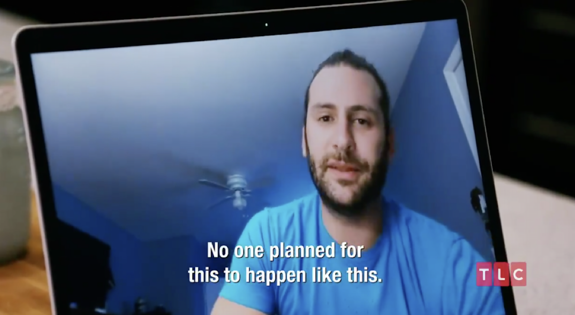 After learning from mutual friends that Chase's baby has arrived, Whitney expresses her frustration in the clip about being the last to know. She ultimately decides to meet up with Chase to "close this chapter and pick up the pieces" so she can eventually "move on."
Whitney had previously stated that losing Chase has torpedoed her future plans.
"I've lost what I had but more importantly, you know, I lost what the rest of my life could have been," she said.
"Some serious sh*t went down…." Whitney's blindsided when she finds out her fiance was not who she thought he was. Watch an explosive new season of #MyBigFatFabLife Tuesday, November 10 at 9/8c. pic.twitter.com/YF9UOJe33R

— TLC Network (@TLC) October 22, 2020
As Whitney and Chase begin their conversation, Chase apologizes to a tearful Whitney, who tells the camera she "can't even look at him without getting choked up."
"I'm sorry, I'm so sorry. I just don't want you to hate me," he says.
Whitney then asks her best friend, Buddy Bell, if he thinks her looks played a part in Chase's cheating.
"If I looked different would this have happened?" she asks. "I just feel like I want someone else's life!"
The new season of 'My Big Fat Fabulous Life' premieres Tuesday, November 10 on TLC. Watch the new clip below!
"I can't even look at him." Whitney was engaged to the man of her dreams when things took an unexpected turn. Watch the season premiere of #MyBigFatFabLife Tuesday, November 10 at 9/8c. pic.twitter.com/PdHo7Knv3w

— TLC Network (@TLC) October 21, 2020
RELATED STORY: Whitney Way Thore Tearfully Recounts Split with Chase Severino in New 'My Big Fat Fabulous Life' Clip
(Photos: TLC; Instagram; Twitter)