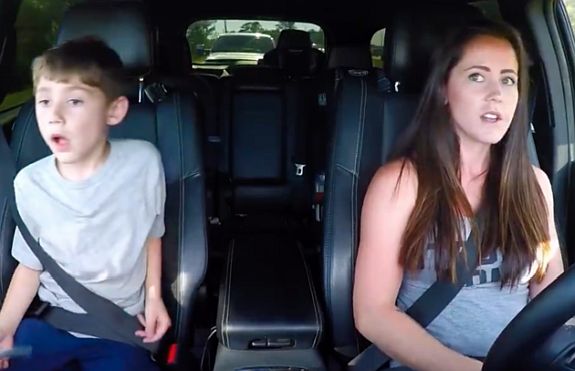 Former Teen Mom 2 star Jenelle Evans says The Land has a new full-time resident!
In a "PSA Announcement" posted to Instagram Stories on Saturday, Jenelle dropped a bombshell about her oldest son, Jace, who has lived with Jenelle's mom Barbara since his birth.
"I have custody of Jace. He lives with me now full-time," she said. (You can watch the video below. Be aware, though, that it contains naughty words.)
Jenelle's followers were understandably confused, as Barb has had legal custody of Jace since Jenelle signed over custody to her when Jace was just an infant. However, The Ashley can confirm that Jenelle is telling the truth…for the most part.
View this post on Instagram
The Ashley can exclusively reveal that Jenelle and Barbara have agreed to allow Jace to live with Jenelle and her husband, David Eason, on The Land full time.
While Jace has been living there for a bit now, the arrangement is not totally legal— yet.
"Jenelle and Barbara will sign off on it legally next week," one of The Ashley's sources tells her. "They aren't going to court or anything, just signing papers so it's legal and permanent that Jace lives with Jenelle now."
In the past, Barbara had been against Jace living with Jenelle (due mostly to the chaos in Jenelle's life over the years) and had refused to allow him back into Jenelle's custody full-time.
"This decision has way more to do with Jace than Jenelle," the source tells The Ashley. "Barbara can't handle Jace anymore. They had been getting into really bad fights and Barbara is just done with it. That's why she agreed to allow Jace to live with Jenelle. Things had gotten so bad between Barbara and Jace."
View this post on Instagram
"One night a few weeks ago, Barb took Jace to Jenelle's house and he's been there ever since," a second source said, adding that it was the night Jenelle posted a video to Instagram Stories that showed her making fun of the Joe Biden sticker on Barb's car.
Both Jenelle and Jace were happy about Jace moving to The Land, and since Jace is currently doing online school due to COVID-19, the timing worked out well, the source said.
Before stating on Instagram today that Jace lives with her, Jenelle had kept surprisingly quiet about getting Jace back, due to the circumstances that caused him to move in with her finally.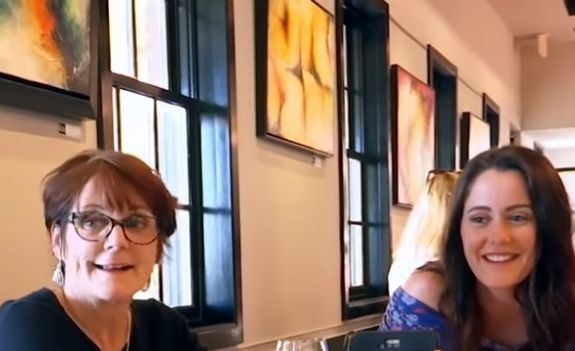 "It took Jenelle 11 ½ years to finally get her son back, and she's not proud of that," the first source said. "And she's disappointed that the reason that he finally came back is because Barbara couldn't handle him anymore, and not because Barb felt Jenelle had grown enough to get him back."
UPDATE! Jenelle's mom Barbara was not happy that Jenelle was bragging on Instagram about having custody of Jace. She (with the help of Jenelle's former manager) went to TMZ on Sunday to inform them that she will retain custody of Jace and that Jenelle "misspoke" when she was bragging about having custody.
However, The Ashley stands by her story that Barb and Jenelle are signing papers to allow Jace to live on The Land full-time (regardless if Barb told TMZ it's only a few days a week to give him a "change of scenery" while he does his online school.)
The Ashley hears that Barbara and Jenelle got into a big argument about this situation. However, Jace will be living on The Land full-time (while Barb retains legal custody). The paperwork they're signing simply makes it legal for Jace to live with Jenelle and not Barb.
UPDATE #2! Jenelle says Barbara lied to TMZ and that Jace is moving to The Land due to his bad behavior. Click here for more details!
RELATED STORY: Former 'Teen Mom 2' Star Jenelle Evans Talks About Being "Traumatized" By Her Past, Starting a Podcast From Her She-Shed & More
(Photos: MTV; Instagram)