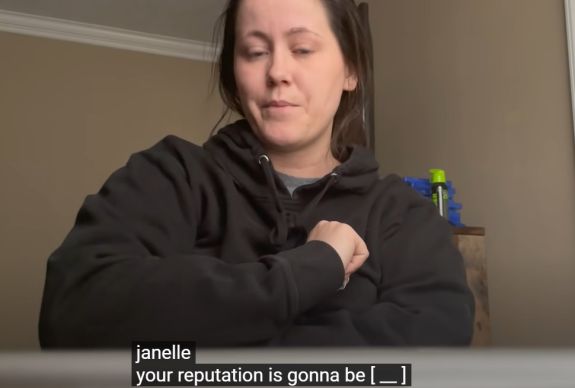 Jenelle Evans almost achieved her 11-year-plus goal of getting her son Jace back under her roof full-time; however, the former Teen Mom 2 star opened her big mouth a bit early, causing her mom Barbara to pull the plug on the whole plan!
Over the weekend, Jenelle uploaded a video to her YouTube channel entitled "My Mom Blocked Me." The video gave Jenelle's version of events (and featured a cameo from her ever-present, ever-lurking husband David Eason).
The Ashley has been dragging her feet on recapping this mess but as they say, better late than pregnant with David's baby never.
Here, The Ashley will break down what Jenelle claims happened to her plan to get Jace to live with her full-time. Remember, this is a recap of Jenelle's version of the events that unfolded. The Ashley will try to add in truth tidbits wherever possible.
(As The Ashley told you earlier this month, Jace had been living with Jenelle for a bit, due to Barbara being unable to handle his behavior issues. However, when Barb found out that everyone knew she couldn't handle Jace, she flipped out and rescinded the offer to let Jace live with Jenelle. This caused her relationship with Jenelle to go belly-up once again.)
The video begins with Jenelle— wearing what could be David's good "churchin' T-shirt" because it is sans pit stains– telling her viewers she's "kind of mad right now."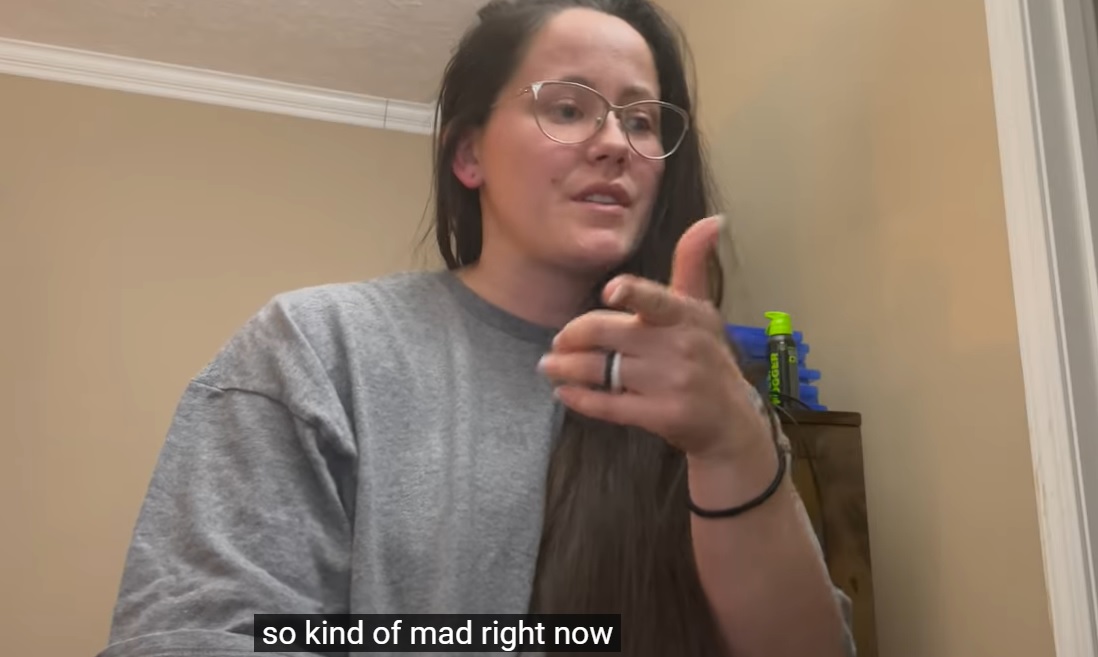 Jenelle fills up her aromatherapy diffuser thing (because when we think 'zen,' we no doubt think 'Jenelle Evans'), adding in a few extra drops to provide extra stress relief. (Girl, you live on The Land and you're married to David. If I were you, I'd be drinking the whole damn bottle of lavender oil. That's a lot to ask of a few essential oil drops!)
After Jenelle wrasstles with her diffusor, she gets down to business, informing her viewers why she's so ding-dang mad!
"Jace was living with me the past week and now circumstances have changed," she says. "Why have they changed? Because my mom can't put down her pride."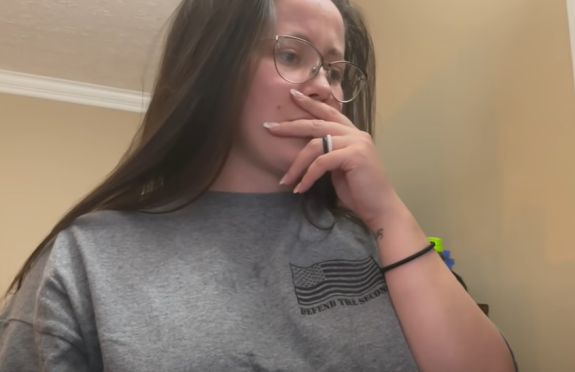 "Jace was with me the past week because of his behavior, because it was really bad and were not going into detail about that because that's no one's business but Jace's. But my mom couldn't handle it and his behavior was horrible. The things he was doing was horrible…
"My mom couldn't handle it," Jenelle continued. "She's been calling me all the time to come pick him up, he won't do his schoolwork. I'm the only one who can make him do his schoolwork and even hand in his assignments."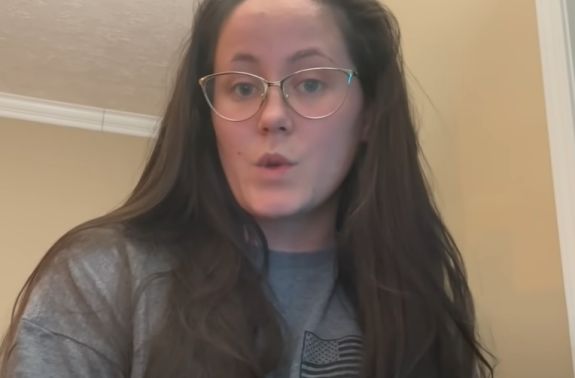 Jenelle claims she told Jace that if he acted up one more time, he was going to be sentenced to life on The Land, and Barb agreed.
Jenelle, who moments ago told us she would not go into what kind of "bad" things Jace was doing, proceeds to talk about what bad things Jace was doing.
"He's cussing a lot," Jenelle says before blurting out what may be the most-ridiculous thing she's said since "Dramastic."
"I don't know where he's gettin' it from 'cause he's definitely not getting it from my house!" says Jenelle.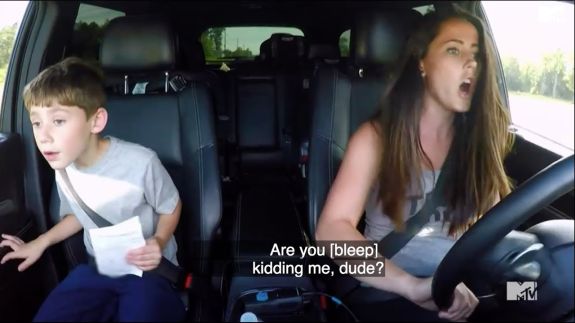 Anyway, Jenelle says the decision was made by Barb to keep Jace (and his bad attitude) on The Land. Of course, for the week(s) that Jace was there, he morphed into someone off of 'Leave It To Beaver.'
"He's been doing online school, he's been completely fine," Jenelle says.
Then, Jenelle says that pesky media somehow got wind of the fact that Jace was living with her full-time.
"I responded to a TikTok person and said, 'Yes, he actually moved in with us.'"
Um….only that's not what Jenelle said. She announced in response to people who were calling her a bad mom after watching her on Netflix, that "I have custody of Jace. He lives with me now full-time." (See below)
View this post on Instagram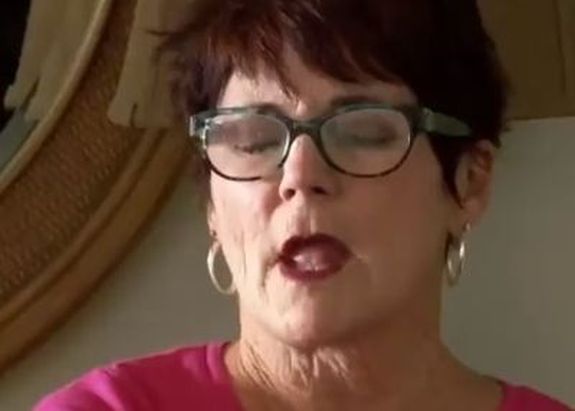 Jenelle says TMZ called up Barb and Barb told them that, "Jenelle misspoke herself."
Ummmm. (Clearly Barb is a student of the Lil Red Schoolhouse on The Land if she "misspokes" like that…)
Jenelle then scolds TMZ for not doing "their research."
(TMZ simply asked for Barb's take on what Jenelle said in her video. How the hell would they "research" the exact aspects of the Evans gals' custody arrangement?")
"She knows why he was living with me!" Jenelle says. "She agreed for him to live with me. Now, she's trying to make me look like a dumba**."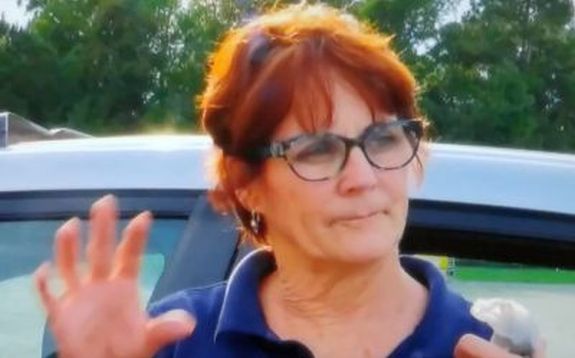 Jenelle said that, after the TMZ article was posted, Barb grabbed her Jitterbug phone and dialed up The Land and started to hedge on letting Jace stay there full-time.
"I said— and I'm being honest as hell with you guys— either we can fight it out in court or we can handle this civilly, like grown adults that we are," Jenelle said.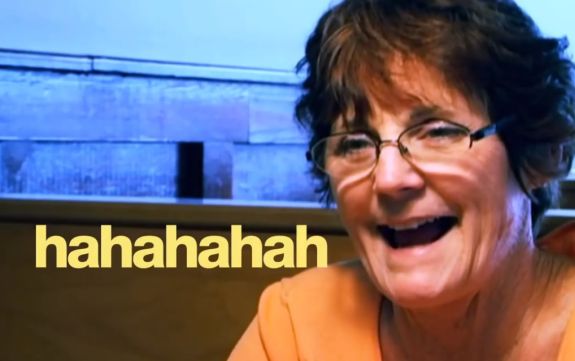 When Jenelle contacted Barb to see how and when she could retrieve Jace after he got out school, Barb didn't respond.
Jenelle said that once "four o'clock rolled past" (um…) she had still not heard from Babs so she called her.
"I said, 'So are we meeting up so I can get Jace?' and she goes, 'Well, about that…' When she said that, I already knew what was coming after that."
"[My mom said], 'I spoke to my lawyer and she said I can get contempt of court if I let Jace go to your house, before we get the papers signed."
Then, Jenelle starts spillin' that government assistance tea!
"She told me, 'I don't want Medicaid cancelled!'" Jenelle said of Babs. "So she literally doesn't want anyone finding out Jace's new address [on The Land] because she doesn't want Medicaid cancelled."
Jenelle then brags about how much she pays for insurance.
"I pay $300 for my whole family!" Jenelle says, adding that she can happily add Jace onto her insurance plan.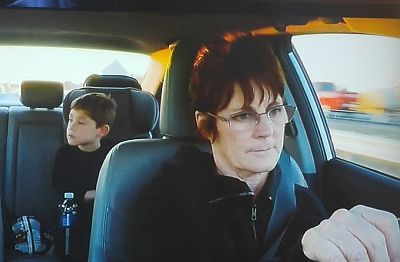 "I don't get this mind game. I don't get this," Jenelle says of what Barb is trying to pull with Jace.
"My mom and Jace are not safe around each other," Jenelle adds. "I'm sick and tired of everyone trying to make me look like the idiot."
Too easy…moving along…
She then commends herself for sharing her story with random YouTube viewers, even though she doesn't have to (i.e. get paid to do it) anymore.
"Just know that I could say 'f**k all of you' and not post a damn thing!"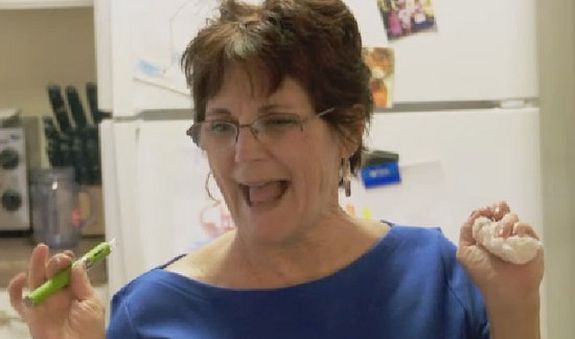 "You should be grateful that I am!" she adds.
(While The Ashley is grateful Jenelle is posting, since it gives her plenty of recap fodder, she can't help but wonder why anyone else would even care what Jenelle is saying, let alone be grateful she's saying it.)
"I'm sick of holding back everything in protection of my mom," Jenelle says. "You're scared that your medical insurance is going to get cancelled so that's why you don't want me admitting to the public that Jace lives with me?"
Jenelle— the non-cusser— then gets angry.
"I'm the f**king parent! If something goes wrong with Jace, he's going to come to my house. She's threatening, 'Oh if he's bad again, I'm gonna send him to Christian school or a boarding school!'"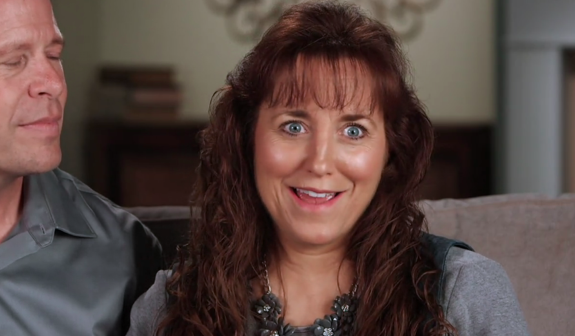 "So you're going to send him to all these other locations but you're not going to send him to my house?" Jenelle wails. "And then when we try it and I tell everybody that Jace lives with me, you just take it all back?"
(It appears that the idea of not telling everybody everything does not even occur to Jenelle at any point…)
"What hurts the most is this is my own mother doing this to me," Jenelle says.
She then explains that this is why she never bothered to fight to get custody of Jace back.
"I think I can civilly get along with her, but then when I get close enough and actually get him, she takes him away from me again," she said. "Legally, he lives with her on the weekdays and I get him every other weekend. But if we were to go to court right now, it would be a total s**tshow and she knows it!"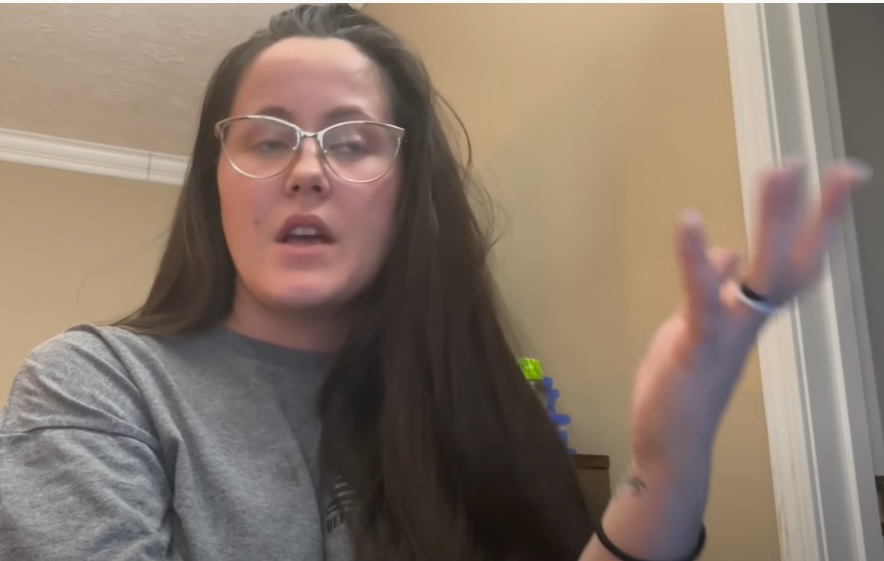 "I'm trying to prevent from throwing dirt in each other's face!" Jenelle said. "[Or] making my son testify on the stand. We did it with CPS, we don't need to do it again. We did it with a bunch of lawyers then. We put [David's daughter] Maryssa on the stand. It was devastating for all of us to even see…it's the most traumatic experience you could probably put them through."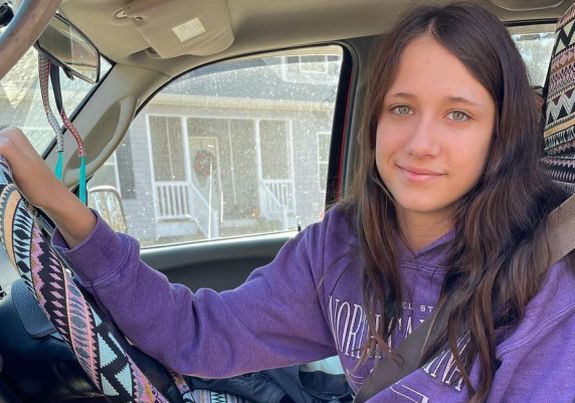 Jenelle then let Barb know she's a-comin' for her.
"If she thinks I'm gonna hold back and ignore all this, I can't…I had Jace for a week-and-a-half, two weeks and– boom— he's f**king gone again! Taken right from me by my mom, for no f**king reason!" Jenelle, the non-cusser, states.
Jenelle then dazzles us with her creative use of the English language.
"There was no BAD reason at all. It's her pride!" Jenelle exclaims.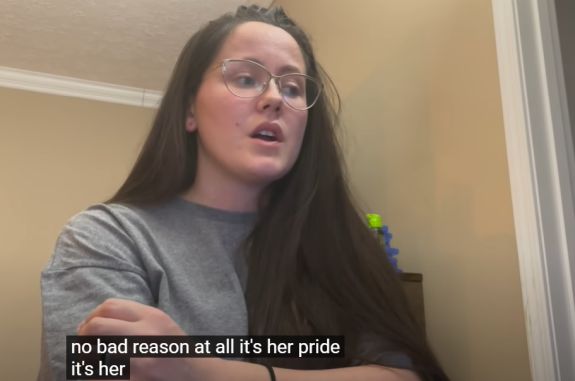 Jenelle goes on to explain that Babs doesn't want the public to know that she can't handle Jace.
Of course, it's all TMZ's fault for asking Babs to confirm that the info Jenelle volunteered on social media was true.
"Thanks TMZ, thanks," she pouts.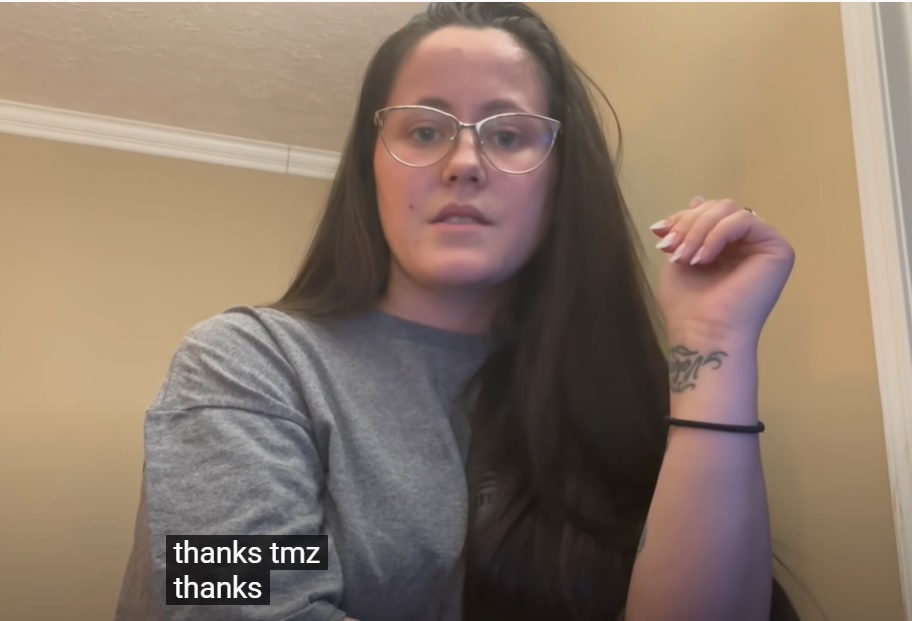 Jenelle confirms that her and Babs' relationship is now "ruined."
"I constantly f**king think that she's going to change but she never f**king changes," non-cusser Jenelle says. "She never changes."
Jenelle reminds us that, in the past, she cut Babs out of her life for as long as two years, and didn't even allow Barb to attend The Wedding of the Century when she married David.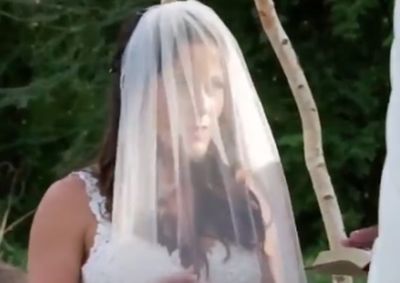 "I guess it's just time to get lawyers involved," Jenelle says. "And cut off my mom again."
Jenelle says that her 2019 CPS case was "crazy," and, compared to that, taking Babs to court over Jace "should be nothing."
Jenelle signs off, noting the date as January 19, 2021.
Her mug quickly returns to the screen, though, and it's January 20.
Jenelle is really going through it today, what with people watching old 'Teen Mom 2' episodes of Netflix and calling her a bad mom and whatnot. She now has people calling her a liar, claiming she never actually had custody of Jace.
(Which she didn't, mind you…even though she claimed she did…)
Anyway, Jenelle claims Barb is trying to text her and blame the pandemic for Jace's issues.
"Jace has been having a hard time the past three years!" Jenelle says, before launching into a tirade about Jace's bad behavior. "All of this was brought up in the CPS case, some of it was even public, how there were holes in my mom's wall."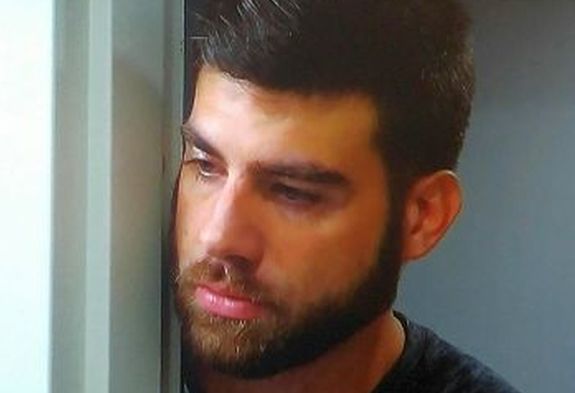 Jenelle— who, again, stated she wasn't going to talk about Jace's bad behavior— goes on to talk about Jace's bad behavior, noting "it's 10 times worse than" putting holes in Barb's walls.
"I'm so done, dude!" Jenelle wails as she begins to cry into the camera. "I had such a stressful week!"
Jenelle's other son (the one not being held captive by Evil Babs) comes in, takes one look at Jenelle sobbing into a camera and bolts out of the room. Can't blame ya, Little Man!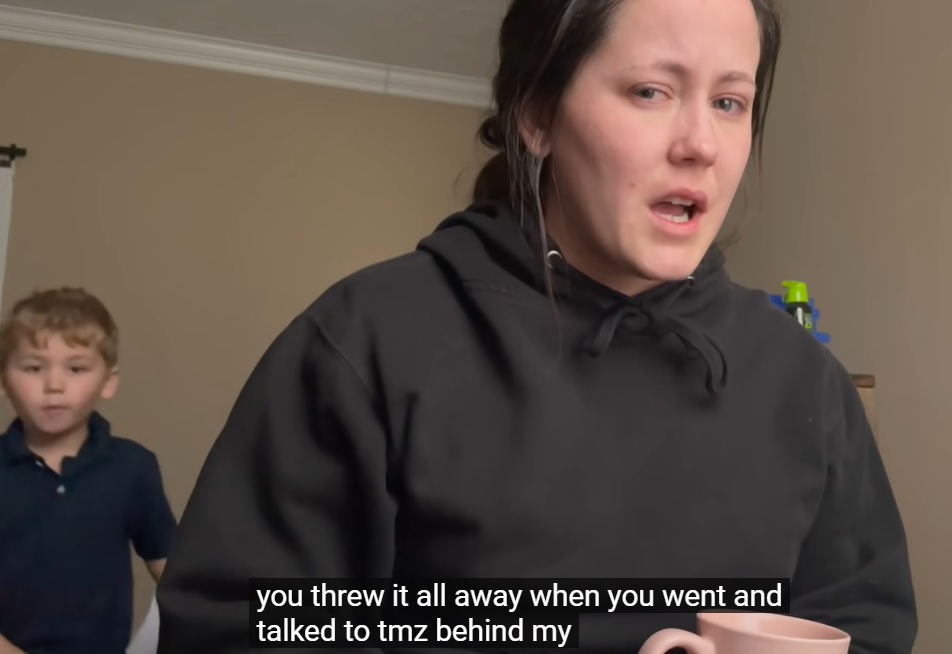 Jenelle tells us that she may go "M.I.A for a little bit." (Spoiler alert: she didn't.)
Just then, David lurches into the room, and Jenelle fills him in on the fact that Barb has been texting her. Jenelle tells him that everything will come out in court, and that will "make me and Jace very depressed."
Jenelle later says that Barb told her Jace needed "a man in his life" and that he needs David because Jace has no structure.
Then, the convo switches to Jenelle and David's habit of guzzlin' beer.
"Yes, Mom. I drink Corona!" Jenelle declares, but points out that Babs is fond of the grape.
"This is when you have to cut your toxic parent off," she adds, claiming Barb suggested Jace just go to The Land whenever they want but not change the custody papers.
"Oh why, so you can have full control all the time?" Jenelle yelps. "I told her I will be communicating with Jace and only Jace through his phone. So that's it! [She] literally goes from 'I'm so happy he's moving there, he seems like he's having a great time while he's there, he needs David in his life.'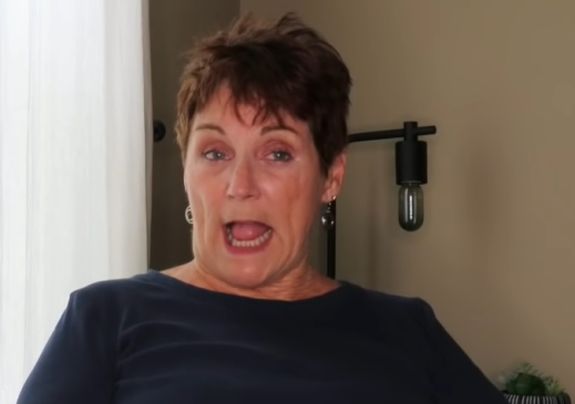 "[Now she's saying], 'Well you drink beer, well he's misbehaving because of the pandemic.' Then it's because of health insurance. So which is it? Because there are a lot of f**king excuses that are happening right now!"
Jenelle claims that Barb started the "craziness" when what Barb told TMZ made everyone think Jenelle was lying when she said she had custody of Jace. (Which, at the time she opened her trap and said she did, she didn't have legal custody…)
"But just believe my mom, don't believe me, because Barb speaks the truth, right?!"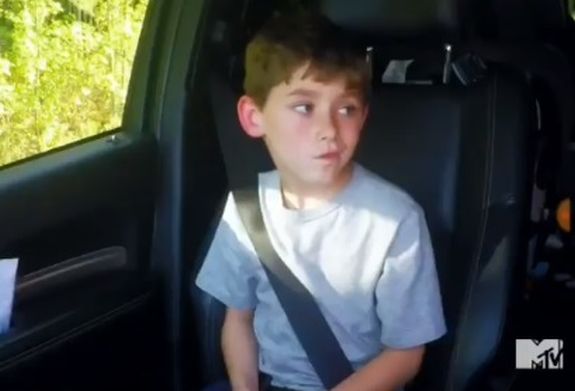 Jenelle says that this is the reason that all of Barbara's family have "cut her off."
"None of my mom's family talks to her," Jenelle says. "Not her cousins, not her own sister, nobody. My aunt talks to me but my aunt won't talk to my mom…
"I was so gullible because I was so young that I didn't understand what type of person she was!" Jenelle yells. "But now I understand!"
"Like I said, I'm not going to go into detail," Jenelle— who, mind you, is already over 20 minutes into "going into detail"— says. "It's too much detail to be sharin' to the public.
"Not all your business is everyone's business. Just remember that," Jenelle adds.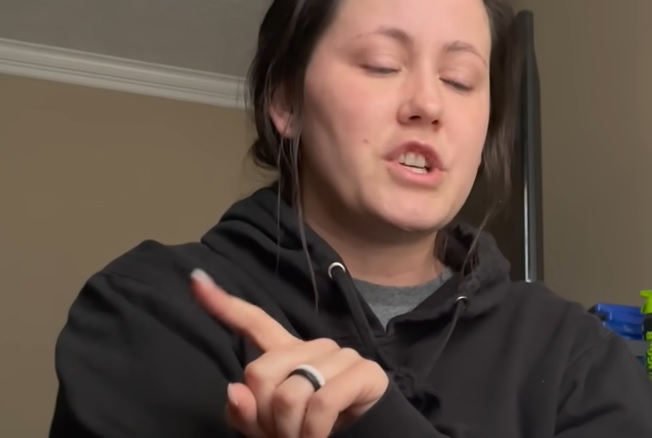 Jenelle says that Babs also gave her some life advice.
"She said, 'If you keep up this attitude, Juh-nelle and your reputation is gonna be s**t.'"
Um….That advice is about 11 years too late…just sayin'…
Jenelle says that Barb also warned her that if she doesn't stop, everyone will hate her.
"I'm not gonna have anyone tell me, even my own mother, that I'm a f**king s**tty parent because I drink some beer during the week. "
(Remember, just one month ago, Jenelle claimed in a podcast interview that she barely drinks these days, telling the hosts, "I might have one or two beers a week, or something. But that's it. I can't do it anymore; those days are over.")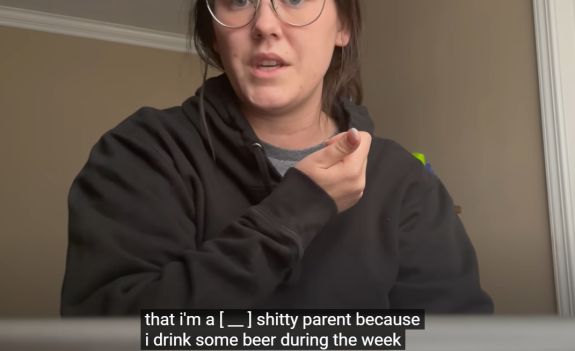 Jenelle then went back to the topic of Jace and Babs.
"They're both toxic to each other, Jace and my mom," she said. "No matter how much they want to say they're not, they are."
Jenelle finishes off the vlog by saying she's "running out of ideas" of videos to make and asks her viewers for suggestions.
Can I suggest her and Babs Jello-wrestle their problems away? A video of David opening his paycheck from work (hahaha— that was a joke suggestion, obviously.)
That's all for this recap! To read The Ashley's other 'Teen Mom 2' recaps, click here!
You can watch Jenelle's vlog below.
RELATED STORY: Jenelle Evans Says She Can't Trust Her Mom Barbara Because Barb Talked to the Media Behind Her Back; Confirms Son Jace Is Moving to The Land Due to Bad Behavior