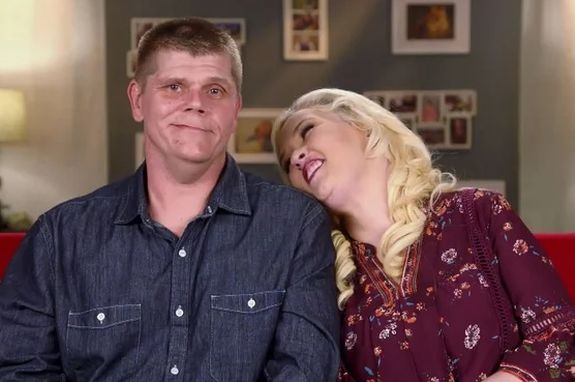 Mama June Shannon is one-year sober and celebrating.
The Mama June: From Not to Hot star, who was arrested nearly two years ago for drug possession along with boyfriend Geno Doak, took to social media Wednesday to announce both she and Geno have officially been sober for one year "with no relapses."
"I think back 2 where we was 1 year today at this time," she wrote in her post. "We had started staying in our car staying at a truck sop in Jackson, GA … trying to figure out where we was going to be able to make money for our next high or even food and gas."
June said it was at that point she and Geno reached out to her show's production team to let them know they were ready to seek treatment, which they did at Banyan Treatment Center in Florida. Now that they've hit their one-year milestone, June said she and Geno's goal is to continue helping others.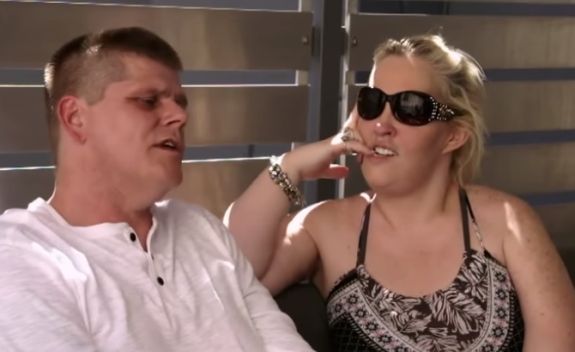 " … it has been so rewarding for myself to listen and be able to connect with so many of y'all," she continued. "Like I tell everybody I may not have all the answers but I'm here to listen to u and not judge. It honestly has helped me so much in my recovery journey so now my goal is to work inside of a rehab facility to be able to watch people come in at their lowest where I was a year ago n blossom into new amazing person … ."
Following their March 2019 arrest, June and Geno went on a downward spiral that consisted of traveling, using drugs and trashing/getting kicked out of hotel rooms.
Shortly after the pair's arrest, June's youngest daughter, Alana "Honey Boo Boo" Thompson, began living with older sister Lauryn "Pumpkin" Shannon. (Pumpkin remains Alana's legal guardian today.)
Last season on Mama June: Family Crisis, viewers watched as June's family held an emotional intervention in an effort to get June the help she needed, with Alana revealing during the intervention that she was scared of her mom in her current state.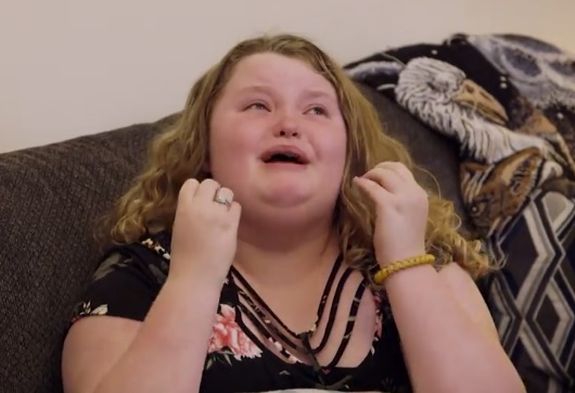 Right before the season finale aired, June and Geno were photographed near their Florida rehab clinic looking rather healthy.
June went on to reveal on her 41st birthday that she (and Geno) had been sober for six months.
In November, June announced the two had moved to a luxury Florida condo after previously living in their car and hopping around various hotels. The upgraded living quarters came just months after June and Geno traveled to Los Angeles to undergo a number of cosmetic procedures, including liposuction and dental work. While celebrating 10 months of sobriety, the couple unveiled their respective new looks and treated themselves to a new vehicle after running into some issues with the car they had been driving.
While showing off her new ride on social media, June said both she and Geno planned to work in a rehab facility "giving back even more to the recovery community" once they had been sober for one year and were permitted to do so.
On Instagram Stories, June offered help to anyone who needed it.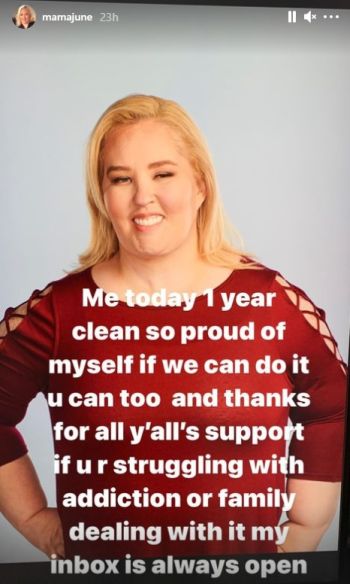 "Me today 1 year clean, so proud of myself," June wrote. "If we can do it u can too and thanks for all y'all's support. If u r struggling with addiction or family dealing with it my inbox is always open."
Mama June & her crew will return to the air in March for another season of 'Mama June: From Not to Hot.'
RELATED STORY: 'Toddlers & Tiaras: Where Are They Now' Three-Part Special Coming This Month: Watch the First Trailer!
(Photos: Instagram; WeTV)