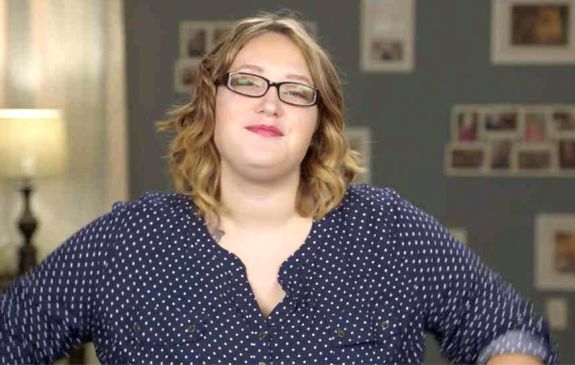 Lauryn "Pumpkin" Shannon's family is recognizing her for becoming a surrogate mother to her teenage sister, Alana "Honey Boo Boo" Thompson.
To celebrate Lauryn's 20th birthday on Tuesday, her aunt, Doe Doe Shannon posted a sweet note to her on Instagram, applauding Lauryn for stepping up to take care of her sister, while also being a wife and mother. As The Ashley has previously reported, Alana moved in with Lauryn and her husband Josh Efird last year after Lauryn and Alana's mom, Mama June Shannon refused to leave her boyfriend Geno Doak, despite her life being in a complete downward spiral. Last year, Lauryn became Alana's legal guardian.
Alana continues to live with Lauryn, while June is shuttling around the state of Georgia with Geno, staying in (and trashing) hotel rooms.
Doe Doe commended Lauryn for dealing with the situation so well.
"It's been a tough 2019 but 2020 is going to be awesome for this amazing lady," Doe Doe– who is the sister of June– wrote of Lauryn. "She has had to step up and wear several hats in the past year. She is an awesome mother, wife, sister and all-around amazing woman! We love her and will stand by her no matter what. You just keep doing you."
Doe Doe's followers continued to praise Lauryn in the comment section of the post.
"Poor thing had to grow up much faster than many of us!" one person wrote. "I'm truly impressed that she has taken the responsibility to raise her younger sister when she is practically a kid herself."
"Happy Birthday Pumpkin!" another wrote. "You are a gem, for stepping up and taking on what you have. I hope today is the best day for you! Here is to a great 2020."
In August, Lauryn posted a birthday message to Alana, calling herself Alana's "sister mom."
"Things haven't been the easiest lately but I promise we will get through it," Lauryn wrote. "I love being there for you when you need me most. And I enjoy being your sister mom.
From what The Ashley has heard, there will be another season of June's reality show Mama June: From Not to Hot. Cameras were seen following June and Geno as they entered a courthouse in September. (That same day June was filmed ignoring Doe Doe's pleas to talk.) However, last month Lauryn seemed to be hinting that filming of the show was done (either for the season or for good).
"It's been fun, crazy, and a emotional ride but that's a wrap for now," she wrote, along with a photo of herself, Alana and according to IMDb, three people from the show—producers Moriah Muse and Shelby Buckler and crew member Joshua Hutto.
WEtv has yet to comment on the future of 'Mama June: From Not to Hot.'
RELATED STORY: Mama June & Geno Doak Kicked Out of Another Hotel; Reportedly Unable to Pay $2,000 Bill
(Photos: WEtv; Instagram)