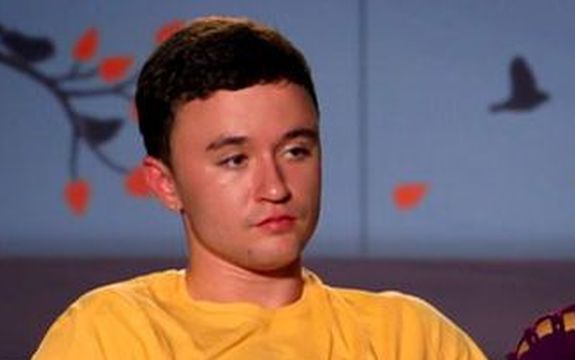 Unexpected dad Max Schenzel has found himself in hot water yet again stemming from an alleged domestic assault arrest from December 30.
According to Starcasm, Chloe Mendoza's baby daddy was booked into jail at the time of the incident, later posting a $500 appearance bond.
Although the arrest citation for the December domestic violence incident did not include the name of the alleged victim, both Chloe and her mom Jessica Mendoza confirmed that Chloe was the victim of the assault. Additionally, Jessica shared her thoughts on the incident in an 'Unexpected' Updates Facebook group, noting that she was done being quiet about her daughter's "toxic" relationship.
" … I can't believe my daughter is allowing these things to go on in her home and around [her daughter] Ava. (Yes she is the victim it was not just stated in the report) I am over everyone who is on the Max bandwagon and thinks he is doing soo great and happy him and Chloe are staying together," she wrote. "Shame on you for encouraging this type of relationship and making it seem like it is OK for Chloe to stay with this guy."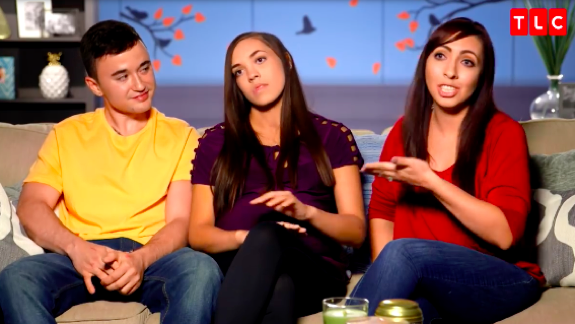 Jessica went on to call Chloe and Max's relationship "toxic" and said if Max is sober as he claims to be, then he can't blame this recent incident on drugs. (In October 2019, Max posted on social media that he had completed a rehab program and was sober; however, shortly after Jessica claimed Max was booted from the 90-day rehab program after just 10 days.)
In her latest post, Jessica stated that she's done feeling sorry for Max.
"People tell me to have empathy for him. I do have empathy for people and I am honestly one of the most forgiving in my family. But I can't have empathy for someone who keeps doing wrong and who is not trying to do better," she said. "I don't believe posts, I believe actions and this kid has done nothing to change my POV."
Jessica went on to claim that Chloe has been the victim of physical violence at the hands of Max.
"All I have seen [is] my daughter with 2 black eyes, a broken phone, showing up crying at my house and Max being arrested over and over again," she continued. "So NO I do not like this kid and never will."
In the comment section of Jessica's post, Chloe chimed in to deny some of her mom's claims.
"I was not hit," Chloe responded in the comments. "I asked Max to throw me his phone and when he threw it it hit me in between my eyes causing a bump, we started fighting about it because I knew this wouldn't look good to my parents. Someone walked by the walls of my very thin apartment and called the police and when they showed up they said since I had a bump they had to take him in. That's. What. Happened."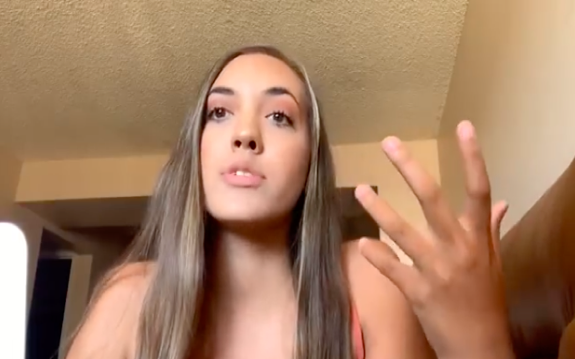 Chloe's mom, however, didn't seem convinced.
"Oh and you have two black eyes from a soft throw of the phone," Jessica wrote. "Sure honey, keep telling yourself that. And you said Ava was asleep. But report shows it was 7 a.m. so I highly doubt that."
Chloe went on to respond to her mom, arguing that when the bump went down it ended up giving her the "black eyes."
Max is scheduled for arraignment for the domestic assault with injury charge later this month.
UPDATE! On Wednesday, Max seemingly responded— via Instagram Stories– to Jessica's claims. In a now-deleted post, Max claimed to be 143 days sober.
"When will this lady just let us be?" Max wrote. "No one's being harmed except when you start drama on social media…Sucks having to be the bigger person and keep your mouth shut but it works if you work it. #143 days sober."
RELATED STORY: 'Unexpected' Star Rilah Ferrer Says She Isn't Returning for Season 4 Due to Show's Editing: "These People Wasted My Time!"
(Photos:TLC; YouTube; Instagram)