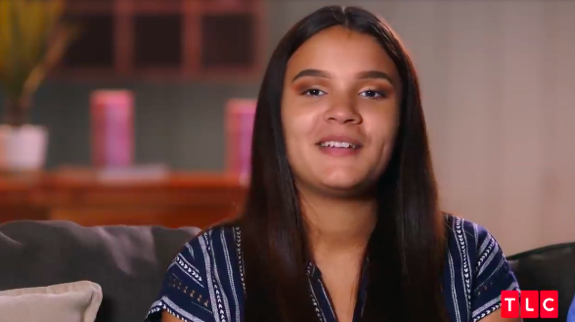 The list of returning cast members for Season 4 of Unexpected just got a little smaller…
According to Starcasm, Rilah Ferrer announced on Twitter that she will not be coming back to the TLC show next season, citing the show's editing as a contributing factor. Rilah said she knew going into it that filming "wasn't gonna be easy" but she believed at the time it was "for a good purpose."
" … But no, these people wasted my time. Went on a whole Miami trip too just for the editors to cut everything off," she wrote. "After I gave birth, these TV people rushed me out of the hospital so they can film and get GoPros in the car. I couldn't even enjoy time with my baby. Hours and hours of filming interviews (I had the flu half of the time) just for the footage to be cut off.
"Like why choose me to be on this dumb show if you barely show my footage?" she continued. "Me not doing the show could've saved me the headache of getting attacked by a bunch of boomer ass bitches on FB and IG. It is what it is though. Just never again."
Unfortunately for fans (and TLC's pockets) Rilah's decision to not continue with 'Unexpected' means her baby daddy's legal drama will not get to play out on screen in the upcoming season. Anthony Vanellli— Rilah's baby daddy— was reportedly arrested in October for domestic violence against Rilah and has since moved on with a girl he met on Instagram who lives in California, according to Starcasm.
Anthony's mom's boyfriend Markos Asmat is also currently in prison on a murder charge…. so there's that.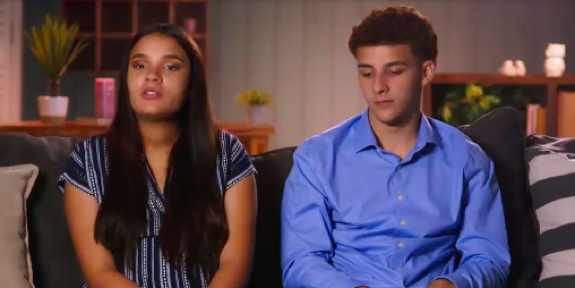 In October, Chloe Mendoza revealed that she didn't plan to return to 'Unexpected' for Season 4 and Matthew Blevins and his (second) baby mama Hailey "Hailey 2" Tilford will reportedly not be back for Season 4 either.
RELATED STORY: Pregnant 'Unexpected' Star Hailey "Hailey 2" Tilford Reveals She & Matthew Blevins Have Broken Up (Again): "We Are Nothing But Toxic"
(Photos: TLC)