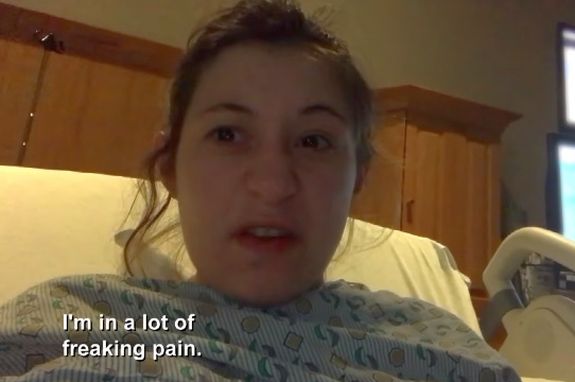 TLC is starting another chapter of its teen pregnancy reality show, Unexpected.
The network announced on Monday that the show's fourth season will premiere next month and, with it, will come three new couples and two returning couples, all dealing with the fallout of an "unexpected" pregnancy.
And, as always, along with the couples comes a variety of plucky and sometimes pessimistic family members. From a mother who kicked her knocked up daughter out of her house for doing the nasty, to a father who is tired of being his naïve daughter's scapegoat.
Let's meet the new crew, shall we?
Reanna & Taron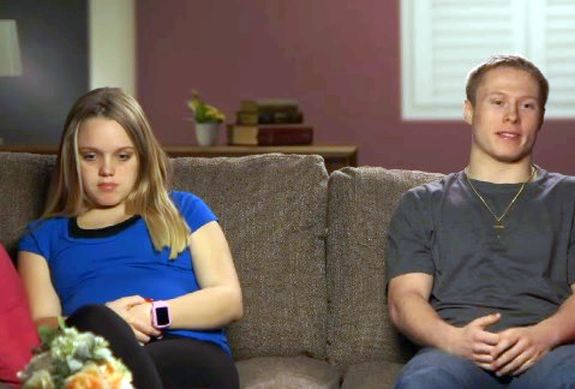 Reanna is only 15 years old, but she's already unexpectedly knocked up by her now ex-boyfriend, 17-year-old Taron. Her mom, Jessica, is only 33 years old (which means she had Reanna when she was a teenager, too). Taron admits to having sex with another girl and he and Reanna appear to now have a strained relationship.
"I'd probably have to take her to court to see my baby," Taron says in the trailer.
Mykra & Ethan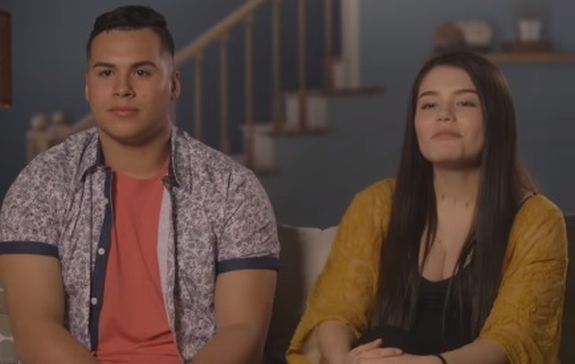 Mykra, 16, got kicked out of her house by her mom Liliana when her mom found out she was sexually active with her 16-year-old boyfriend Ethan. Liliana insists that she didn't kick her daughter out of the house, but that Liliana "kicked herself out…the moment she decided she's going to be sexually active."
Ethan's mom, Michelle, disagrees with Liliana's decision to boot her daughter from the house for getting pregnant. However, Liliana is positive that her daughter's teen pregnancy will be the end of her.
"This baby is coming to ruin her life," Liliana tells us in the trailer.
Lilly & Lawrence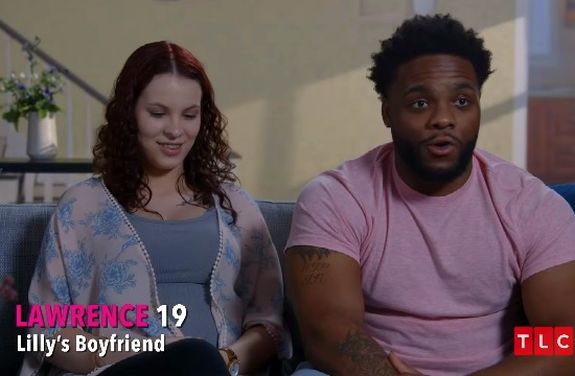 Lilly Bennett from Season 1 is back, this time with a new boyfriend…and a new unexpected pregnancy. Lily is now 19, as is her boyfriend Lawrence. (Lilly is already the mother of two-year-old daughter Aaliyah by her ex-boyfriend James.)
Lawrence seems surprised by Lilly's pregnancy, stating that "one day she was just 10 weeks pregnant, out of nowhere." (Ummm…?)
Lawrence treats us to his "unexpected" reactions to Lilly explaining some basic pregnancy and motherhood issues, including the concept of breast milk pumping, and the idea of pushing "a 10 lb. human out of your ass." (Also…um…?)
(As The Ashley previously reported, Lilly and Lawrence's son is due this month.)
Jenna & Aden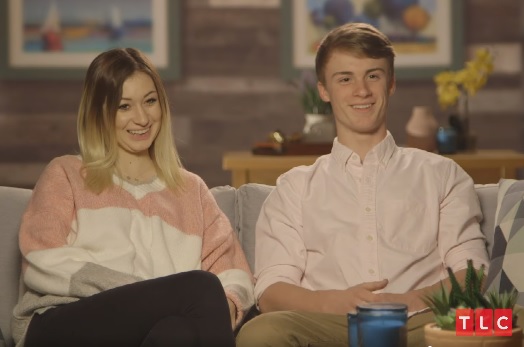 Shockingly, Lawrence is not the most-confused person on this season. That award goes to Jenna, who was tricked by her boyfriend Aden into not using birth control, after 17-year-old Aden lied to her and said that she could only get pregnant by a guy who was "ogulating."
"Aden told me boys ovulate…ogulate just like a woman does," Jenna, 16, tells us, as Aden snickers beside her.
"Yeah I lied to her!" he laughs.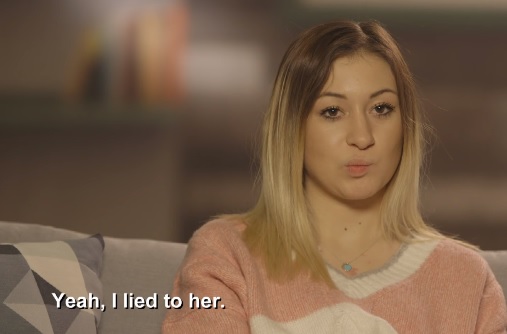 Aden said he found it "fun" to risk getting pregnant by having sex without birth control.
Later in the trailer, we see Jenna's dad get angry because he feels she's blaming him for her "unexpected" situation.
"This has potential to implode!" he tells her.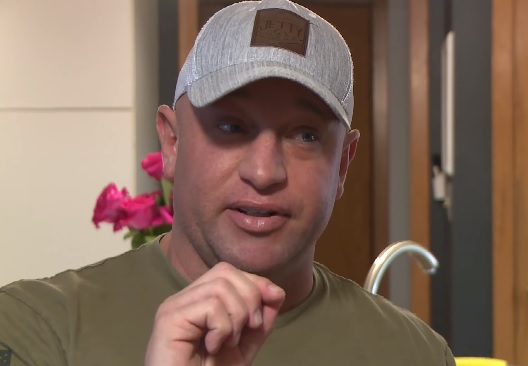 Tyra & Alex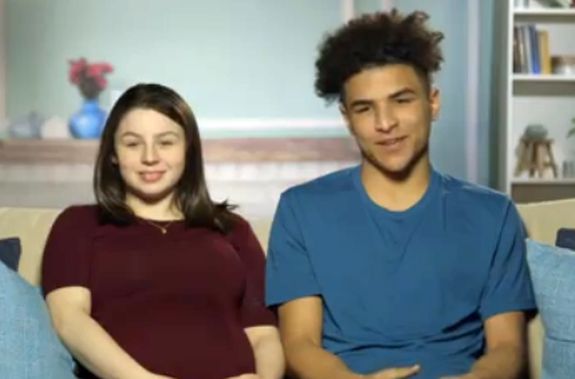 Season 3's Tyra Boisseau and Alex Wilson are back for more reality TV fun! Tyra, who shares daughter Layla with Alex, says that her going to school "has put strain" on her relationship with Alex. He admits that he wonders if Tyra is hanging out with other guys while she's at school. Tyra, too, says she has "trust issues" with Alex.
Also back for another season is Tyra's sister Tiarra. She has some feelings about Tyra's parenting.
"She's a stupid bitch for leavin' her kid!" Tiarra tells us in the trailer.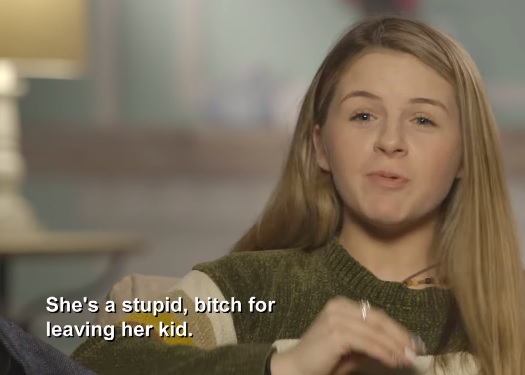 Unlike its MTV counterpart, Teen Mom, 'Unexpected' has had a lot of turnover in the cast. Season 1 featured Lilly, Lexus Scheller and McKayla Adkins; Lilly did not come back for Seasons 2 or 3, Lexus did not come back from Season 3, and earlier this year, McKayla announced that she would not be filming for Season 4 – making an official 'Unexpected' cast turnover. (Later cast member Rilah Ferrer also claimed she will not return for another season, as did Chloe Mendoza.)
Hailey "Hailey 2" Tilford, whose baby daddy is Matthew Blevins, was reportedly supposed to appear on Season 4, but was dropped in June, due to some racist messages found on her Instagram account. (She denied writing the messages and claimed she was hacked.)
'Unexpected' Season 4 premieres December 20 on TLC. Watch the first trailer below!
RELATED STORY: 'Unexpected' Dad Max Schenzel Has Been Sentenced to Jail, Will Not Be Released Until January 2021
(Photos: TLC)