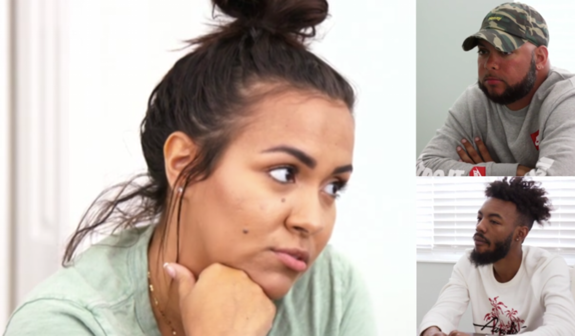 Briana DeJesus remains at war with both of her baby daddies, calling out Devoin Austin – the father of her nine-year-old daughter Nova – for not stepping up financially, and calling Luis Hernandez –- the father of her younger daughter Stella – "a true definition of a deadbeat." She also posted on social media that she is crossing her fingers that Baby Daddy No. 2 "chokes."
(I suppose that means Luis should not look forward to any more club bathroom bangin' sessions with Briana any time soon…)
Briana fired off at Devoin and Luis on social media shortly after Teen Mom 2 fans saw her sit the two men down last episode, in an effort to work out some sort of child support agreement for their respective daughters. However, once Devoin slammed Briana for allegedly lying about how much cash they're bringing in for the show, Briana took to her Instagram Story to let off some steam…and basically wish death on Luis.
In a lengthy text posted to social media, Briana said she didn't know how this fight between herself and her baby daddies – Devoin in this case – ended up being about 'Teen Mom 2' or what she does with her money. She added that it "was supposed to be about being a parent and sacrificing, being consistent and reliable and responsible and giving 100 percent at all times and not the bare minimum."
Prior to Briana's Instagram Story rant, Devoin went after his baby mama on social media, telling Briana to "STFU" and encouraging her to "tell the world how LITTLE ['Teen Mom 2'] pays you and I'll tell them how LITTLE they pay me." (These statements come a month after Devoin called MTV on Instagram for not paying him enough and threatening to quit the show.)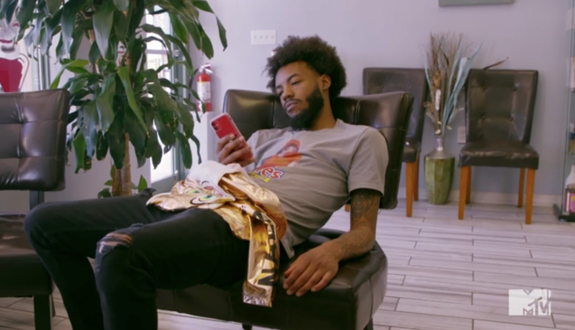 He also accused Briana of using her baby daddy drama as a storyline for the show and said he handles his "s**t" by himself without any "crutches on this side to fall on." Briana seemingly acknowledged some of Devoin's comments in her rebuttal, saying she was OK doing everything financially, like she's "been doing since day 1," even when she wasn't filming for MTV.
" … AND I'M ALSO OK WITH DOING EVERYTHING ELSE," she continued. "Keep doing what you've been doing and I'll continue doing what I've been doing and there shouldn't be an issue anymore. Just know I'm done waiting on mfs to get together and I'm done helping anyone else."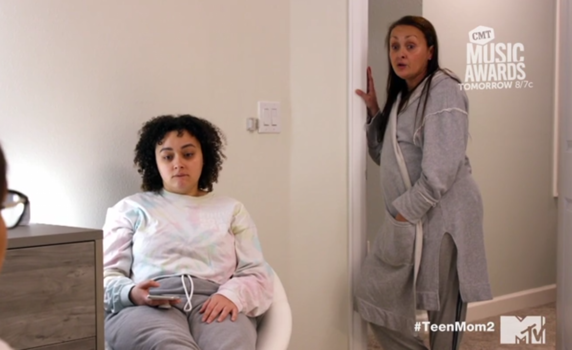 While the majority of Briana's rant was directed at Devoin, Luis didn't walk away unscathed. In fact, Briana made sure to dedicate an entire separate slide on her Instagram Story to "baby daddy #2," telling Luis he can also "suck a d**k and I hope he chokes."
I think that's nice…
"Mr. Baldy is a true definition of a deadbeat," she continued. "He gets the same energy all the time. He's just grown and doesn't run to IG [like Devoin does]. He acknowledges that he's top tier on the s**t list."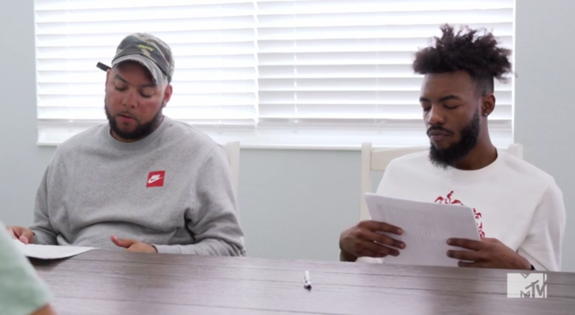 Briana went on to call Mr. Baldy Luis "literally non-existent," in his daughter's life, adding that she doesn't hear from him and the only reason she even knows he's alive is because he sends money weekly for Stella.
Briana recently spoke about her lack of baby daddy support on Twitter, citing the financial help she's given them, as well as free couch surfing housing, loaning her car, being lenient with child support and more.
"I try hard asf to give chances. Y'all can call me whatever you want but u can't call me a bad mother," Briana tweeted last week. "Yes, my personal life hasn't always been great but I do my best to keep that apart from my kids. Never once have my kids seen me kiss another man, hold another man's hand or even introduced a man as a bf to my kids.
"End of the day, I still try to[o] hard and I don't ever get what I ask for return but Gucci sneakers and popping bottles at the club is more important."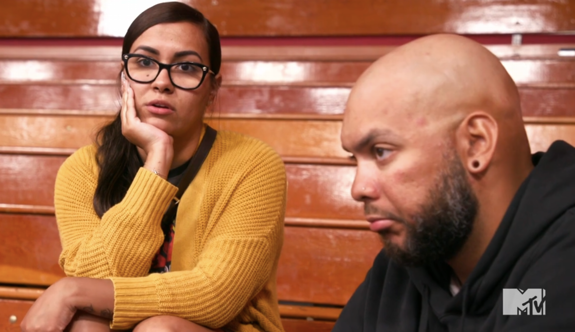 She also responded to those who criticized her for getting plastic surgery over the years, while complaining about money issues.
"The plastic surgery I got done shouldn't matter cause I still take care of my kids," she tweeted. "My kids never go without. I make sure my kids have everything before I get a new ass. Plus I never even paid for my surgery it was all for freeeeeeeeeeeeeeeeeeeeeeee.
"And I paid my home off so that my kids have something that will be with them forever," she continued. "I always think of long term. I'm not worried about the new phone that's out or the new PlayStation or shoes. I take care of my responsibilities before I start to play with my money. So with that being said, y'all can all s**k my d**k from the back."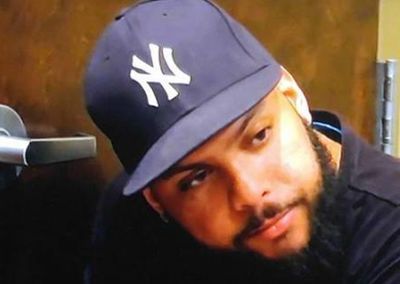 Briana then brought up the fact that she let Devoin bunk down at her family's home in attempts to help him out.
"I'm such a horrible person/mom but I give both my baby daddies chance after chance… I invited one of my baby daddies to live with me because he was homeless, let him stay to save up money to get his own place. He's where he's at now because I let him stay with me," she wrote.
"My daughter [Nova] loves gymnastics and I will never take that away from her bc I couldn't afford it," Bri tweeted. "I'll sell my ass, work 20 jobs just to make sure she does what she enjoys. That's a real parent. Not a half ass one…Even before Mtv came into the picture, ask [Devoin] who was always holding it down? Remember I wasn't on tv the whole time like every other girl."
Briana also stated that she has tried her best to keep Luis and Devoin in her daughters' lives, even if they don't pay her child support.
"Growing up, my father stood away for many reasons and one of them was child support," she wrote. "I don't want my kids to ever blame me for why their father isn't around so that's why I fought so hard…
"Stella loves Devoin and I'll never take that away from him but both my kids don't have a consistent father figure in their life and it's sad but it's my fault," Briana added.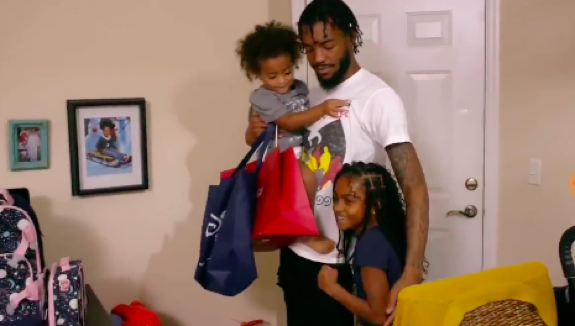 "Time waits for nobody and my kids are only getting older. I will let them decide what they wanna do and who they want in their life. I am done and I give up on this battle! I'll just do what I gotta do for me and my kids."
RELATED STORY: 'Teen Mom 2' Star Leah Messer Reportedly Owes Over $155,000 in Federal & State Taxes
(Photos: MTV)