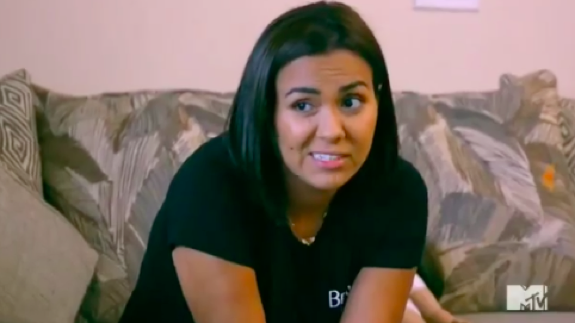 From preparing to get new body parts to calling out new 'Teen Mom' girls, the stars (past and present) of the Teen Mom franchise have had quite the busy week!
In an effort to get you up-to-date on the latest Teen Mom OG and Teen Mom 2 news, The Ashley brings you the Teen Mom News Pile. Here are some of the major (and minor but interesting) 'Teen Mom'-related things that have happened over the last few days…
Lexi Tatman got snarky while watching the new 'Teen Mom: Young & Pregnant' girls.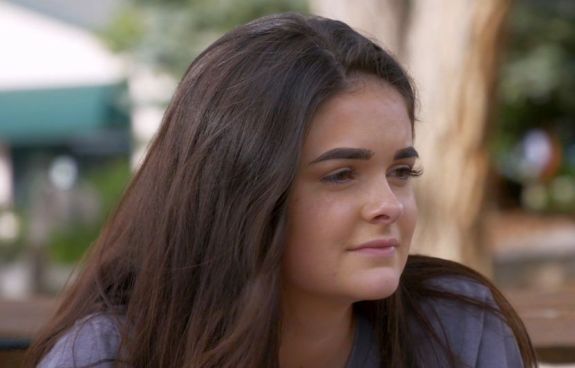 Lexi is clearly not impressed by her replacements on 'Teen Mom: Young & Pregnant!'
The former reality star— whom The Ashley told you last year was fired from the show for essentially being "too boring"—weighed in on the recent on-air actions of new girl Rachel Beaver and her family. Her comment— left on the "TeenMom.Tea" Instagram account— came off snarky and, at first, Lexi tried to deny she meant it in a negative way. Soon, though, she let her snark flag fly!
"For this family's sake, I hope they grow up," Lexi wrote. "I understand family differences but to publicly blast each other is on another level."
She then added, "Securing that third season tho."
When Lexi realized the Instagram account had posted her comment, she at first explained that she was being snarky for Rachel & Co.'s own good!
"I wasn't trying to weigh in, I just had some similar fighting amongst family and I'd hate to see it happen to more family because of a show," she wrote. "It's not my place to weigh into a family fight. I sincerely hope it's not taken that way, I really really just can relate with fighting with people so close to you."
Fans weren't buying Lexi's "snark for a cause" explanation, so she finally admitted that she did mean it exactly how it sounded.
"I'm not concerned. I said what I said. Still wasn't trying to weigh in because I don't know what's goin on in their life just offering advice since I had similar experiences," she wrote. "Yes it was a bitchy comment and I own it. I'm not acting innocent, you can't deny that this isn't something MTV wants to see though
When another person suggested that Rachel & Co.'s story brought the drama MTV had been missing with Lexi, she agreed.
"F**k yea it did they dropped my ass so fast," Lexi wrote. "The sad thing is I'm probably more boring than ever #notsad."
Briana DeJesus is about to get herself new boobs again…and (another) new butt.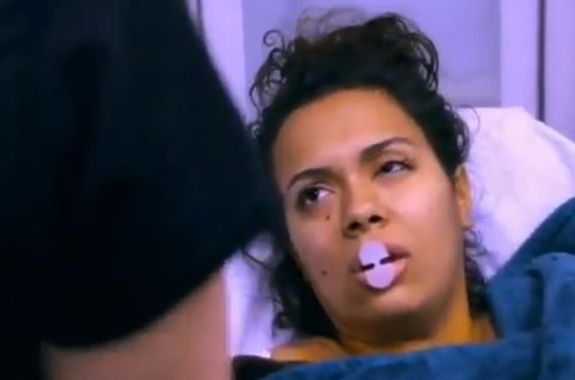 Briana is once again returning to what could now be considered her home-away-from home: Dr. Miami's operating table!
Over the last few weeks, the 'Teen Mom 2' star has talked about the upcoming plastic surgeries she has planned with Dr. Miami. Unlike her last trip(s) down to see the Doc, though, this time around Briana isn't having any of her body parts enlarged. In fact, she has stated that she plans to get her previously enlarged boobs and butt reduced.
Briana excitedly revealed that she is going to see Dr. Miami to get some "A cup t**ties." She also confirmed that she will be having her Dr. Miami-enhanced rump "taken down a few notches" too.
Noooooo to get some Acup titties https://t.co/ewg03eESgF

— Bri Baby❤️ (@xobrianadej) January 20, 2020
Bri is second to only Farrah Abraham when it comes to being the 'Teen Mom' girl who has had the most plastic surgeries. She got a boob job in 2015 and then in January 2016, took part in a marathon 'Teen Mom' star hack-a-polooza alongside her sister Brittany and Kail Lowry. During that procedure, Bri had her boobs done, her vagina made over (while fans watched live on Snapchat) and a Brazilian Butt Lift.
In February 2018, she let Dr. Miami hack her up again, revising her boobs and butt and giving her a tummy tuck and Botox. (This was the trip to Miami that her then-sorta-boyfriend Javi Marroquin accompanied her on to help out post-surgery.)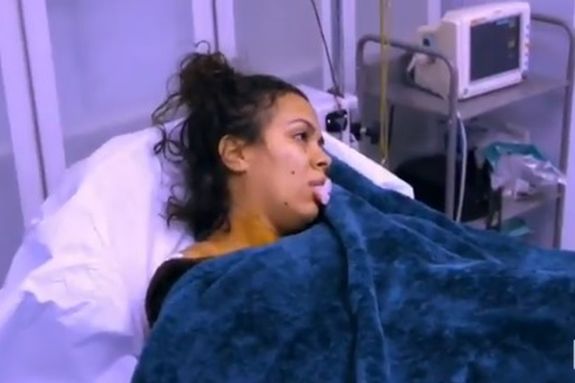 We will almost certainly see Bri's latest surgeries play out on the upcoming season of 'Teen Mom 2,' which is currently filming. (The Ashley will confirm if it's being filmed or not for the show!)
Jenelle Evans' fling Herb Wilkinson answered THE BIG TEETH QUESTION.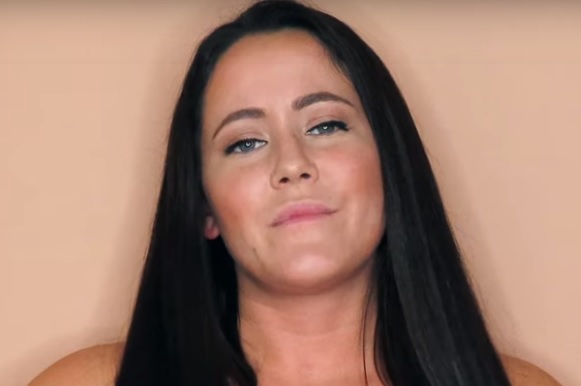 Herb Wilkinson did not have last very long in Jenelle's life (and didn't even have time to elevate from "fling" to "soulmate," sadly). He did, however, play a very important part in solving a mystery that 'Teen Mom' fans have been pondering for months: whether or not Jenelle is actually missing her bottom teeth, as it has appeared in past photos!
In a social media rant on Wednesday, Herbie answered the big question about Jenelle's teeth.
As The Ashley previously told you, Jenelle went to meet Herbie in person over New Year's, only to be "pumped and dumped" by The Herbster shortly after.
Since Herb did spent time with Jenelle in person, fans peppered him with questions regarding Jenelle's teeth…or lack thereof!
Herbie confirmed, though, that Jenelle does actually have her teeth, although he doesn't seem to be very fond of any of Jenelle's other body parts.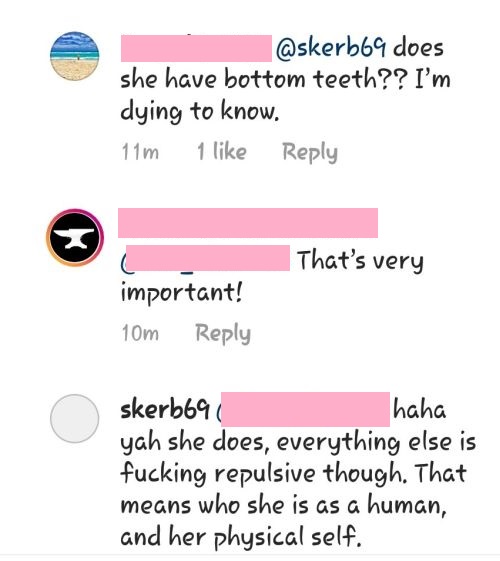 "Hahaha yeah she does [have her bottom teeth]," Herb told someone on Instagram. "Everything else is f**king repulsive though. That means who she is as a human, and her physical self."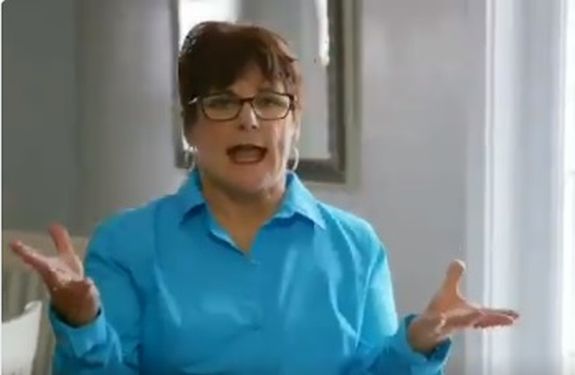 David Eason let his pre-teen daughter drive on The Land…without a seatbelt.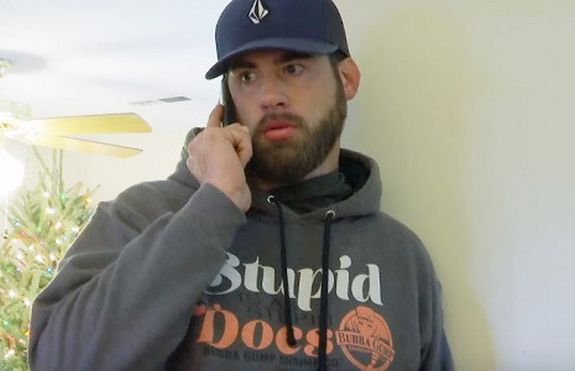 Meanwhile, over on The Land on Wednesday, Jenelle's ex David Eason was busy giving his 12-year-old daughter Maryssa a driving lesson. (As you do.)
David proudly filmed for Instagram Stories as his pre-teen daughter attempted to drive around The Land (without wearing a seatbelt…naturally.)
Maryssa seemed nervous to drive over what looked like a flooded piece of swamp land, and even protested "We're gonna crash! I don't know if I can do this!" but David encouraged her to keep driving.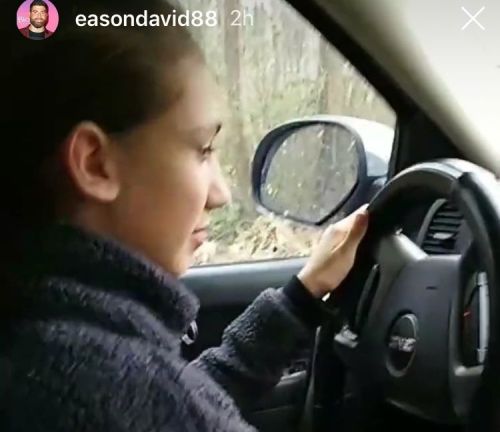 The Easons aren't exactly known for their safe driving. Last year, Jenelle was nearly mowed over when she stopped in the middle of the road to perform an Instagram dance challenge. And then, of course, there was the time Jenelle pulled a gun out of her center console to chase after a guy she felt cut her off in traffic…all while her oldest son Jace sat next to her.
(Photos: MTV; Instagram; Twitter)