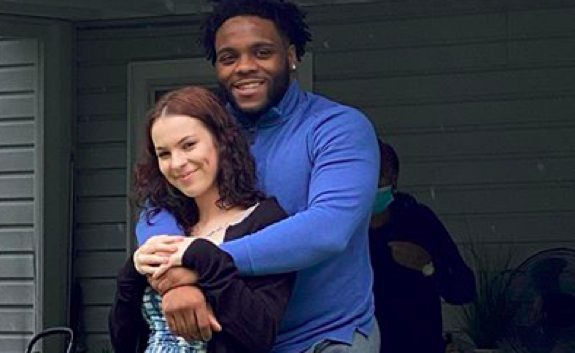 Unexpected star Lilly Bennett is now a mom of two!
Over the weekend, the 20-year-old mom gave birth to her second child, a son named Lawrence Bishop IV. Lilly's son was named after his father, Lawrence Bishop III, whom Lilly has been dating for more than two years.
Lilly shared the news of her baby boy's arrival on social media, along with a handful of snapshots taken in the hospital.
"Welcome to the world Lawrence Charles Bishop IV 8lbs 5oz 20 1/2 inches long. Born November 21 1:51pm," Lilly wrote on Instagram.
Lilly and Lawrence announced in May that they were expecting a baby boy when they shared a video from their gender reveal on Instagram.
"EXTREMELY excited to announce our SON coming November 2020," she wrote at the time.
Baby Lawrence joins big sister Aaliyah, 3 – Lilly's daughter with ex-boyfriend James.
Lilly and Lawrence are set to appear on the upcoming season of 'Unexpected' – Lilly's first season back since appearing on Season 1 of 'Unexpected' with James.
Season 4 of 'Unexpected' premieres December 20 at 10/9c on TLC. Watch the trailer for the new season below!
RELATED STORY: TLC's 'Unexpected' Returns for Fourth Season with New & Returning Couples: Meet the Cast & Watch the First Season 4 Trailer
(Photos: TLC; Instagram)