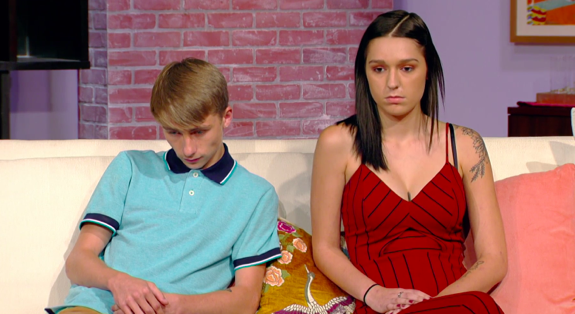 On-again, off-again couple Matthews Blevins and Hailey "Hailey 2" Tilford of Unexpected have parted ways yet again, just a week after announcing that they had gotten back together.
Hailey 2, who is currently pregnant with Matthew's second child, took to Instagram last night to address "all the nosey a** people" on her page and to update everyone on the status of her relationship with Matthew.
" … I might as well get some stuff cleared up for you. Yes, I'M SINGLE. Me and Matthew aren't together, we broke up," she wrote, adding that she hoped this post would make it clear enough "for y'all to understand."
"We are nothing but toxic, we don't treat each other good at all," she continued. "My main focus is my little boy growing inside of me, he's all I'm concerned about. I don't need anyone's opinion."
https://www.instagram.com/p/B59VDYYJeR3/?utm_source=ig_web_copy_link
Hailey 2 went on explain to her followers that she wasn't responding to their DMs at the moment because she's hurt and "weak right now."
As for where she and Matthew's relationship stands going forward, Hailey 2 said she's unsure, though she seemed open to a possible reconciliation in the future. (Shocker.)
"I don't know what's going to happen in my future… will me and Matthew heal and fix our flaws and get back together? Idk tbh," she said. "Right now all I know is I want to go to therapy and fix me and focus on my baby boy inside of me."
Hailey 2 first spoke about going to therapy a week ago upon revealing that she had been suffering from depression. At the time, she thanked Matthew on Facebook for sticking by her side "when he had every right to leave."
"He has watched me scream, cry and break down and he has done nothing but support me and remind me I can push through this," she added.
In response to Hailey 2's message, Matthew thanked her in return for blessing him with their (soon-to-be-born) baby boy and for sticking by his side as well.
"No matter what we go through I will always be your backbone and we will make it!! We aren't going NOWHERE," he added.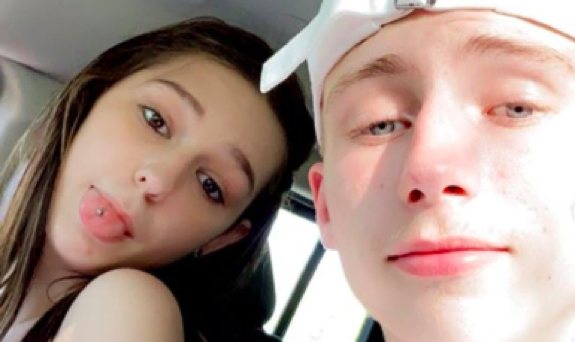 As The Ashley previously told you, Matthew is already a father to a daughter named Kinsely, whom he shares with Hailey Tomlinson — another 'Unexpected' star.
Matthew and Hailey 2 reportedly do not plan to return to 'Unexpected' next season.
RELATED STORY: 'Unexpected' Stars Matthew Blevins & Hailey "Hailey 2" Tilford Reveal They're Back Together; Hailey Talks About Suffering From Depression During Her Pregnancy
(Photos:TLC, Instagram)