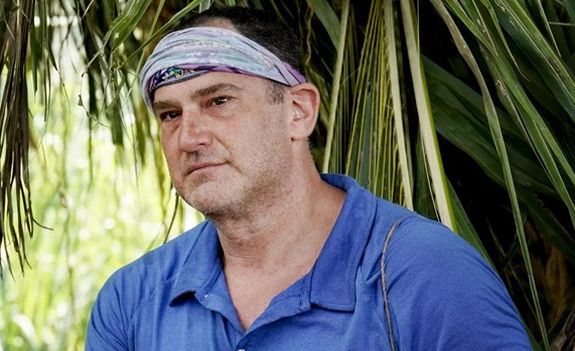 Dan Spilo will go down in Survivor history…but not in the way he was probably hoping to.
During Wednesday's episode, the Survivor: Island of the Idols contestant became the first player in the show's 20-year history to be ejected from the game due to what's been called "inappropriate conduct" by several of those related to 'Survivor.' Following the tribal council on Wednesday's episode, host Jeff Probst informed the remaining contestants that Dan had been let go and would not appear on the jury. An on-screen message followed to let viewers know that Dan was kicked off the season.
"Dan was removed from the game after a report of another incident, which happened off-camera and did not involve another player," the message, which was shown at the very end of the episode, read.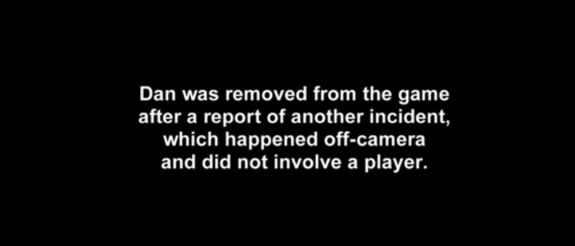 No further information was provided, leaving viewers confused and wondering what the "incident" was that caused Dan to get the boot. Earlier in the season, Dan had been issued an official warning by production after several female contestants complained that he would inappropriately touch them.
His actions— which included him touching women's hair, providing unwanted "cuddling" at night, rubbing female co-stars' shoulders, etc.– were enough to make several female contestants, including Kellee Kim and Molly Byrd, complain to other contestants and later production.
Viewers were informed that production spoke with all the contestants about avoiding inappropriate touching, and spoke to Dan privately about his actions. Until Wednesday's episode, there was no more mention of Dan acting inappropriately.
When asked by Entertainment Weekly to explain what happened and why Dan was booted from the show, Jeff stated that he was unable to elaborate, hinting that there may be ongoing fallout from what went down.
"The question is a fair and reasonable one," Jeff told the site. "I've endeavored to be as forthcoming as possible with you regarding everything that has happened this season. In this situation, out of respect for privacy and confidentiality, I can't say anymore."
Jeff added that, going forward, there would be changes made to the game to avoid similar situations from happening in the future.
"We have learned a great deal and it will inform our process and protocols on how to evolve moving forward," Jeff said.
While Jeff wasn't able to spill the details, People magazine provided some more information about allegedly went down off-camera to cause Dan to be kicked off the show.
"People has spoken to multiple people involved with the show's production, who confirmed that the incident in question — which involved a member of the show's production team — happened after an immunity challenge as Spilo and other contestants were getting into a boat to transport them back to the camp.
"While getting into the boat, Spilo allegedly touched a female crew member on the leg," the magazine continued. "He insisted that the contact was accidental, according to multiple sources, but the show's production team wasn't convinced of that and after consulting with the show's legal team, producers decided to remove him from the show."
The magazine claimed that at least one other 'Survivor' contestant witnessed the alleged incident (although it was not caught on camera), and that Dan "vehemently disagreed" with the decision to remove him from the game.
After it was revealed that Dan had been removed from the game, Kellee released a statement via Twitter.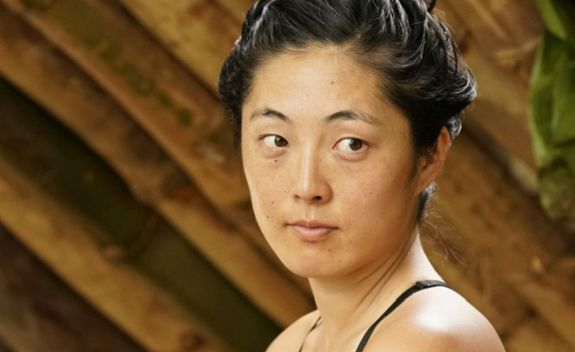 "While Dan's dismissal has validated the concerns that I raised from the beginning of this season, I wish that no one else had to be subjected to this type of behavior," Kellee's statement read in part. "CBS and 'Survivor' were on notice of Dan's behavior from the very first days of the game. And, as 'Survivor' fans know, shortly after I spoke up on camera, I was voted off the show. Since then, I've accepted genuine, heartfelt apologies from fellow castaways, but I've continued to feel disappointed by how this pattern of behavior was allowed to occur for so long."
(You can read Kellee's full statement here.)
According to Entertainment Weekly, the "Island of the Idols" finale will be taped four hours in advance, as opposed to the live finale format the show has always used. It will air on December 18.
"A source close to the situation tells EW that the change was made due to the sensitive nature of the material this season," the site states.
People reports that Dan has been informed that he will not be invited to attend the Finale.
"Spilo was told by the CBS legal department that he would not be permitted to appear at the finale," the site reports.
So far, Dan has not commented on the episode, and at press time his social media accounts were set to private.
The Ashley will update this story as more information becomes available.
(Photos: CBS, Instagram)