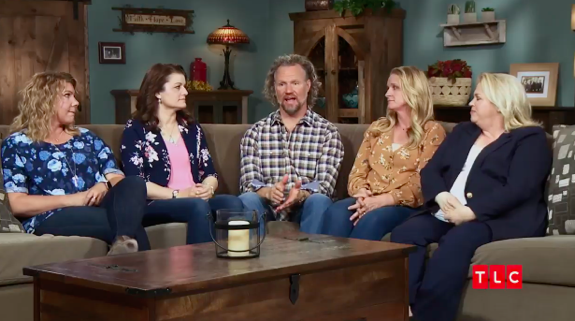 TLC just released the trailer for Season 14 of Sister Wives. Can you believe we've been watching the trainwreck for more than a decade? Neither can we.
As you may recall, Season 13 ended with the Brown Family riding off into the sunset to Flagstaff, Arizona, where patriarch Kody Brown thought all of the family problems would be solved.
Spoiler: Much like his decision to continue to rocking that ponytail of his, Kody thought wrong.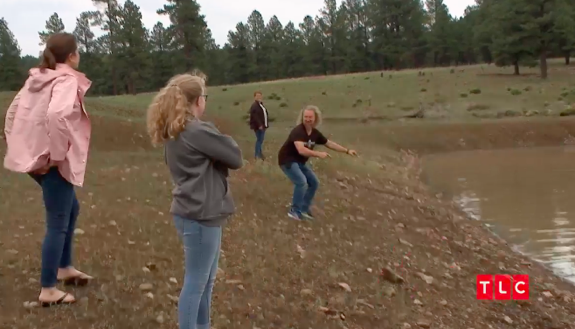 In the two-minute trailer for the new season, we find the Brown Family suffering from financial and personal issues, along with a plethora of other problems that arise when involved in a plural marriage that has been documented on TV for far too long. Among said issues is Kody's second wife, Janelle, returning to Las Vegas every weekend to try to sell the four homes the wives lived in previously. Unfortunately for the Browns— who are paying five mortgages at the moment— no one seems to want to live on the Cul de Sac of Broken Dreams.
"There has been no interest in the homes," Janelle tells us.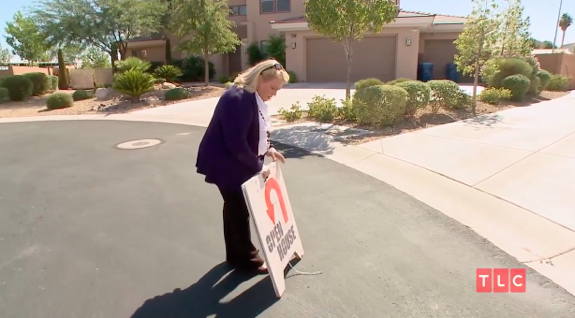 The entire family is worried. Kody's third wife Christine says, "Financially, we are DROWNING."
Kody (and his permed ponytail, now featuring some unfortunate shaved sides) hold a family meeting to let the wives know they're in danger.
"This could ruin us," he says.
How are these houses not flying off the market? Haven't they seen Meri's wet bar?!
Speaking of Kody's first wife, things are tense with Meri and the rest of the family, as per usual. Meri tells her trusty therapist that she and Kody are together for the family but that he doesn't treat her like a wife. Kody argues that he can't have a relationship with Meri because she always plays the victim, although on this show, we think it's safe to say everyone is a victim.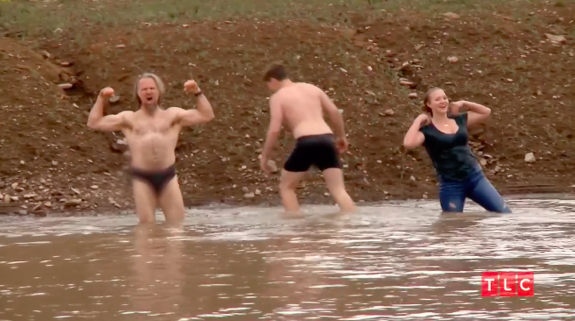 At one point, Kody's fourth wife, Robyn tries to defend Meri but Kody is not having it. He tells Robyn that she is the one always getting table scraps of his attention and that she needs to stop defending Meri at every turn.
Oh, and we also get another memorable water birth in a bathtub courtesy of Maddie this season, so there's that.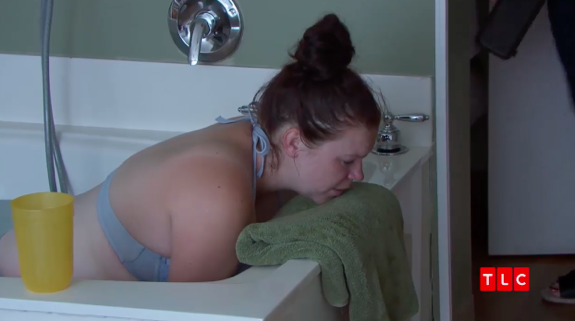 On the bright side, at least there was no mention of the catfish this time.
'Sister Wives' returns Sunday, January 5 at 10/9c on TLC. Check out the season's trailer below!
RELATED STORY: 'Sister Wives' Star Maddie Brown Reveals Her Daughter Has Limb Malformations Caused by Rare Disorder
(Photos: TLC, Instagram)