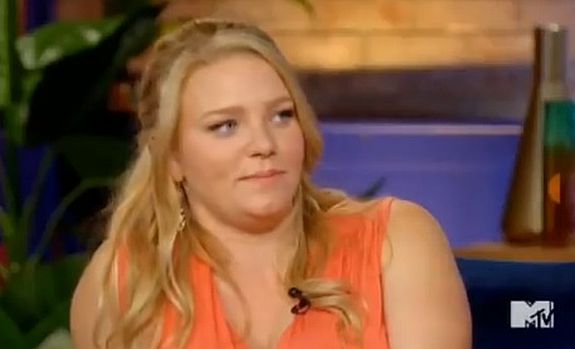 Victoria Messer is fightin' mad about how Tuesday night's Teen Mom 2 Reunion (Part 2) went down, so she took to Instagram to "stand in her power"… and stand up for her man!
Victoria— who was featured prominently on the Reunion alongside her sister Leah Messer— is currently pregnant by a man she boned during her vacation to Costa Rica earlier this year. (You can read all about that here!) During Tuesday's Reunion segment, Victoria's baby daddy Royer (as well as his friend Adan, who is "dating" Leah… or something) were Skyped in to talk about Victoria's pregnancy.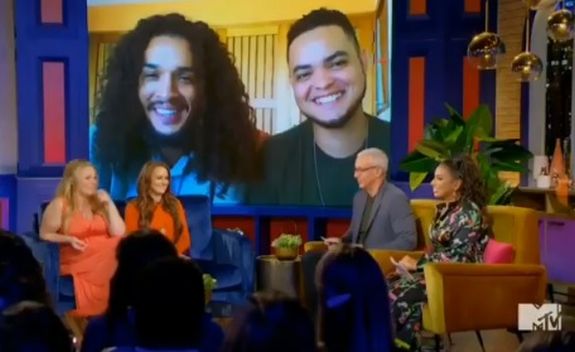 In a segment with just Victoria and Leah on-stage with Dr. Drew and Nessa, though, the girls stated that Royer— who already has two sons— does not want to leave Costa Rica and come to live in the United States, despite some people thinking he only knocked Victoria up so he could get a green card.
"They had that conversation," Leah said. "He was like, 'Listen, I really don't want to come there."
'Teen Mom 2' fans blasted Victoria and Royer on Twitter for being so irresponsible. (At one point, Victoria was giggling about failing to use protection during her one night stand romp.)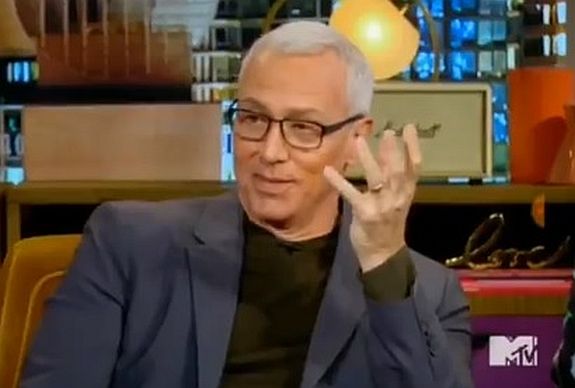 "Leah's sister's baby father must feel like he hit the jackpot knocking up Victoria. Baby Greencard," one person wrote. "The SEVERE lack of judgement and perspective at almost 30."
"Leah sister's baby daddy doesn't care to come to America but he's willing to abandon his 2 sons to come live in the U.S," another wrote. "What a deadbeat."
In her Instagram post on Wednesday, Victoria claimed that her relationship with her newest baby daddy was not portrayed accurately on the show.
"The Reunion Part 2 would have been much better and better understood by viewers if the majority of the important parts weren't cut out…" Victoria wrote. "First of all, the truth is Royer has fear of coming here because of all the racially motivated hatred in our country and the fact that racism is a problem here. Hopefully one day our country can stand for "LOVE" love for all.
"Racism exists and I believe can be changed if and when people invest in unity over division… Royer and I are choosing LOVE."
She then told fans that Royer doesn't have to come to the U.S. to be with her and his child, but he's still going to.
"The fact is Royer could choose to go anywhere once he has his passport, but he is CHOOSING to come here to become a family and is willing to go through this difficult process that we are trusting in," Victoria wrote. "I am sad that I feel as though I have to defend our situation, however I want people to know the truth and not just what's being portrayed."
She then explained that her pregnancy has been different than many other pregnancies, given that she and the baby's father are geographically challenged.
"This has been a very hard situation for the both of us," Victoria wrote. "We both wish we could do the things that other expecting couples can. We would love to experience things with the pregnancy and the birth of our son together. We hurt through this process but we are trusting the process and we are so thankful for the support that so many have shown."
She then acknowledged that she knew she could get knocked up while knocking boots unprotected.
"I do understand that we could have prevented this pregnancy," Victoria wrote. "However, we are so thankful to have found one another in such a unique way. We believe it all happened for a reason. We are trusting the process, so that one day we may no longer be divided."
Victoria and Royer are expecting a baby boy whom they plan to name CaÍ.
RELATED STORY: 'Teen Mom 2' Star Leah Messer Discusses Dating a Man in Costa Rica, Her Sister Victoria's Baby Daddy & More on "Coffee Convos" Podcast
(Photos: MTV, Instagram)