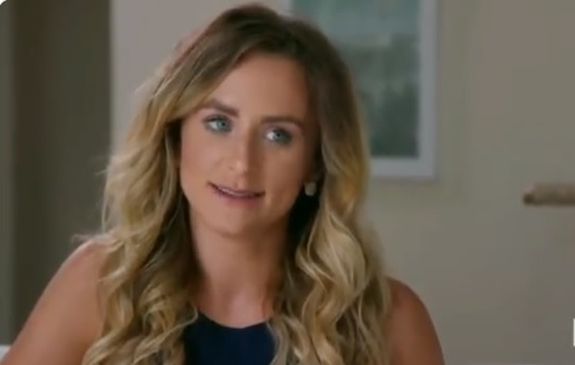 Leah Messer appeared on the Coffee Convos podcast this week to chit-chat about everything from her new book, to her dating life, to her sister Victoria's newest baby daddy!
The Teen Mom 2 star appeared on the podcast—- which is hosted by Kail Lowry and Lindsie Chrisley—- and was eager to share the latest going-ons in her life. As fans know, Leah (sort of) rekindled her romance with her ex-husband Jeremy Calvert this year, so naturally that was also a topic of discussion.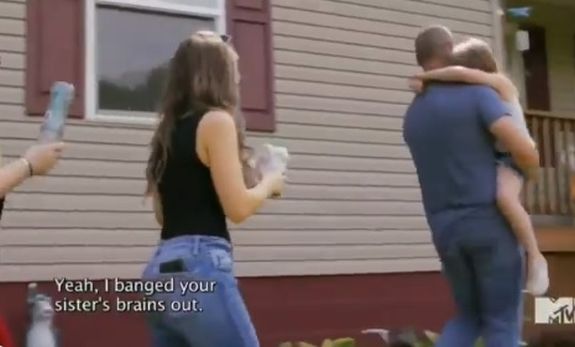 Here, The Ashley highlights some of the most-interesting parts of Leah's interview with Kail and Lindsie.
On where she stands with Jeremy:
"Jeremy and I are playful and fun and we're really good friends, but when we try to create a relationship we just don't work out," Leah said. "We don't have the same views on life."
"That's literally me and Javi [Marroquin]," Kail said. "Javi and I could have been best friends…we could have been, that's the kind of dynamic, if we hadn't gotten romantic we could have been really good friends… Javi's very hot and cold. One day he's your friend and one day he's not…Prior to the cameras, f** yeah. We'd be best friends, we'd be co-parenting, we'd be getting along, all of it.'"
When discussing the idea of Jeremy re-proposing to her, Leah said she wasn't into it.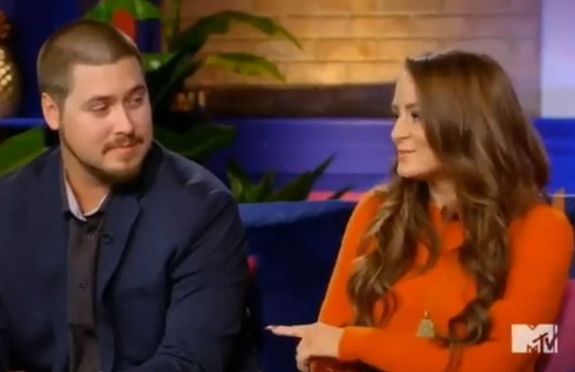 "Jeremy's one of my best friends, but he's proposed to every single girl he's been in a relationship with. Do not propose to me," she said.
When Kail and Lindsie asked Leah what she would have done had Jeremy proposed to her at the recent 'Teen Mom 2' Reunion, she said she would have been shocked.
"I would have said 'What the f**k are you doing?' Me before would have just said yes and [gotten] married. That's why I've been married twice!"
On dating other people:
Leah said that, while she and Jeremy aren't doing the hillbilly horizontal mambo anymore, she is still dating other guys, including one in Costa Rica (which is, of course, where Victoria met her newest baby daddy.)
"I did meet a really great guy in Costa Rica [but] I am not pregnant!" Leah said. "I met this guy and we had a really great connection but I'm at a place in my life where I just don't want to be committed to a relationship.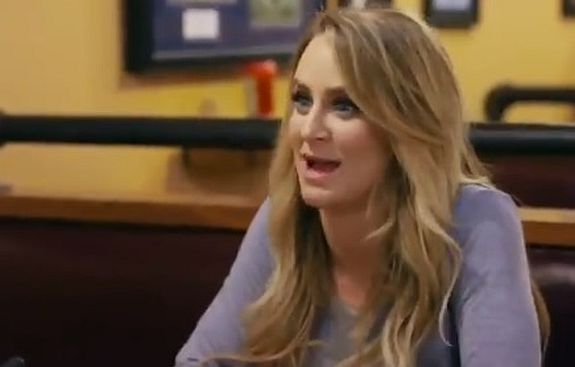 "I am talking to people, but I'm not dating anyone," she continued. "I'm not in a relationship with anyone. When [Jeremy] and I were figuring out our s**t we were both talking to other people.
Leah said that she doesn't mind showing her dating life on 'Teen Mom 2.'
"We're single moms. We're gonna date," she said. "It is what it is. I feel like we get a lot of hell. You don't want to film about it, but I'm gonna film dates. I am a single mom, and just because I have kids doesn't mean I can't go and socialize and date.
"I definitely have reservations about dating because I feel like some people only talk to me because of the show," she added. "But, I also feel like it is part of my life and that's where I'm at right now. Why wouldn't I want to share that and why wouldn't I want to be vulnerable? There's probably so many other single moms out here that probably feel the same way. Everyone's mom-shaming these days so why not make a stand for that?"
On Victoria raising the baby with a man in Costa Rica:
Leah said that her sister's geographically challenged relationship with her baby daddy will continue to be featured on the show.
"You will see it in the upcoming season of 'Teen Mom.' It has been a process, going back and forth between Costa Rica and the process of getting him over here," Leah said. "He may or may not be here when the baby is born. That's so sad because he wants to be."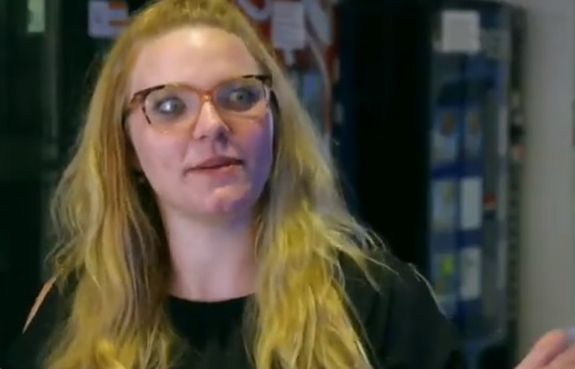 Victoria recently revealed that she and the Costa Rican baby daddy– whose name is Royer— want to raise the baby together in the United States.
"He's scared to move here. He's terrified," Leah said. "[But] they're in love."
Leah said that Victoria will not have the baby in Costa Rica, though.
"If the baby is born in Costa Rica, with all the new laws and stuff, it could be denied citizenship here. I could possibly not get the dual citizenship. But if it's born here, it will have dual citizenship."
On her book:
Earlier this year, Leah announced that she was writing a book and that it would be called Hope, Grace & Faith (which are the middle names of her daughters). On the podcast, she told her fans what they could expect to read in the book.
"It is a memoir, and it comes out April 20," Leah said. "It goes into my childhood and the trauma I went through in my childhood. I feel like it's going to give my audience a different perspective of who I am. Our show has aired for so many people, but there's so much more to my life that people don't know. It just gives everyone an unflinching and honest look into [my life]."
You can listen to Leah's full interview below!
RELATED STORY: Corey Simms Speaks Out After Jeremy Calvert & Leah Messer Bash Him & His Wife Miranda During 'Teen Mom 2' Reunion
(Photos: MTV)