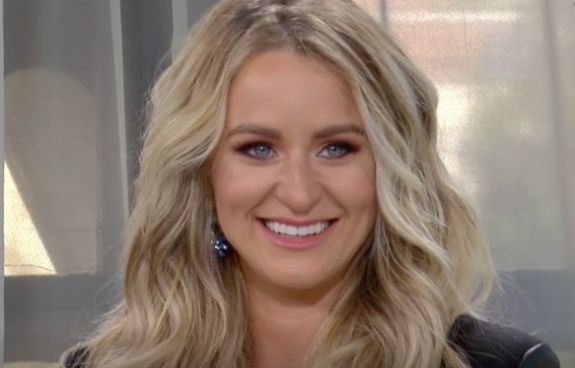 Leah Messer is joining the Teen Mom authors club!
The Teen Mom 2 star announced on Wednesday's episode of her Life Reboot podcast that her first book will be released later this year. She later confirmed the news on her Facebook page.
"It's been literally the most vulnerable I've been in my life and it's been so therapeutic," Leah said of writing the book. "Most importantly, it's dedicated to my girls. This book is a memoir, but there's the off-camera reality of my life. So, everything you didn't see on TV, behind-the-scenes moments, that's what you're going to get.
"My childhood was very rough growing up…breaking familial cycles is not easy and I think that was the biggest reason for writing my memoir. My childhood was rough."
On her podcast, Leah was doing a Q&A session, answering fans' questions and was asked why she has continued to deny that she had a drug problem several years ago. Leah replied that she will be going into that period of her life in Hope, Grace & Faith.
"There is a lot about that period of my life that wasn't revealed on the show," Leah said. "I actually have a project, I'm actually going to be releasing a book revealing everything my fans really don't know about me or was hidden behind an hour show… I'm so excited because it's so emotional. It's tough. Kail [Lowry] read it, some of it, and she was like, 'Leah, I didn't know you went through all of this.' The end is beautiful."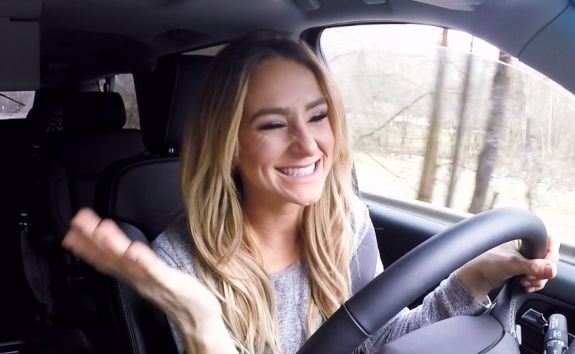 In her Facebook video, Leah reiterated that she will be covering even the most-scandalous parts of her life.
"You guys got a glimpse into my life but there was so much that happened off-camera that you don't know about," she said. "You think I'm hiding secrets, well, I really got into the deep, dark stuff. I know the ending is beautiful and I know so many people it's going to touch and make a difference in their lives and that's the purpose."
Leah is one of the last 'Teen Mom' stars to release a book. So far, Maci Bookout, Amber Portwood, Tyler Baltierra and Catelynn Lowell, Jenelle Evans, Farrah Abraham and Kail Lowry have all released at least one book, with some of the girls authoring multiple titles. Leah's book will be published by Post Hill Press, the same company behind the other girls' books.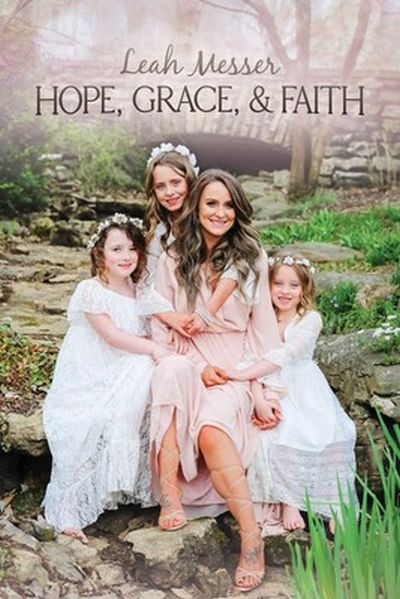 The book's official page on the Simon & Schuster website provides a detailed description of what Hope, Grace & Faith will be about.
"Since she was thrust under the microscope of reality television at the age of seventeen, on MTV's documentary series 16 and Pregnant and Teen Mom 2, Leah Messer's life—from her struggle to rise to the challenges of motherhood, to the diagnosis of one of her twin girls with a rare form of muscular dystrophy, to the collapse of two marriages—has played out on the small screen," the description reads. "She has learned to live under the harsh glare of media scrutiny, yet there is a truth behind the reality that the camera never sees.
"In her memoir, Leah takes readers behind the scenes and shares an intimate, often heartbreaking portrait, of her turbulent childhood in rural West Virginia, the rock bottom that forced her to reevaluate her life, and her triumphant break from toxic relationships and self-destructive cycles to live her life with hope, grace, and faith."
The 176-page book is due to be released in December. Hope, Grace & Faith can be pre-ordered on Amazon by clicking the link below!
(Photos: MTV, Post Hill Press)