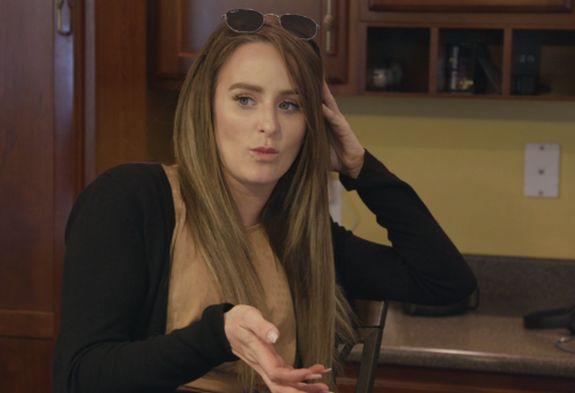 Leah Messer opened up about her struggle with drugs during a new interview with the Knockin' Down Doorz podcast, admitting the lows she hit when she was in the throes of addiction years ago.
Although the Teen Mom 2 star talked about her prescription pill addiction in her book, Hope, Grace & Faith, this interview marks the first time Leah revealed she used heroin during this time.
Leah— whose addiction started after her traumatic delivery of her youngest daughter, Addie and eventually saw her become hooked on opioids— talked about using the street drug when she couldn't get pills.
"I actually tried heroin once. ..my personal experience is I didn't feel anything from it," she said. "I think it was divine intervention. It was when you can't find pain medication, there was the heroin. [It's] cheaper, and an easier form. I was actually with my dad when I had done it."
Leah said her father, Gary Messer, is still addicted to prescription drugs and, although she grew up being angry about his drug use, she found herself doing the same thing.
"I thought I could avoid [becoming addicted]," she said. "I didn't feel dependent on the medication I was taking at the time, until it was too late and I became suicidal."
Leah– who previously talked about a suicidal moment she had that was caught on tape– said she needed the drugs so badly that she was doing dangerous things.
"I was buying it off the streets, I was doing very illegal activities. It was a spiral downhill from there," she said, later adding, "I was taking ridiculous amounts of prescription medication."
"I remember it leading into smoking the pills, it led me to try heroin…"
As The Ashley told you back in 2015, the 'Teen Mom' producers played an active role in getting Leah into treatment. She eventually went to rehab in Arizona, a trip she credits with helping to save her life.
"I was in the public eye and I had to keep up with this persona, or this image and [in treatment] I had to let all of that go," she said.
"['Teen Mom' producer] Larry [Musnik] specifically was the biggest support system I had," she said.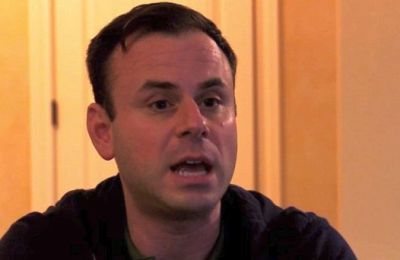 "I was in a really, really tough custody battle [with Corey Simms] and being able to own that I was struggling with addiction was impossible. I was being hair follicle drug-tested. I was going to lose custody of my children. That was even more shameful for me. That's my entire world. If I lose them, I felt like I didn't have anything to live for.
"And the Executive Producer was like, 'Leah. The best thing for them is for you to go to the treatment facility and get the help that you need and deserve. That was the support system I had."
To listen to Leah's entire interview with the Knockin' Down Doorz podcast, click here!
RELATED STORY: 'Teen Mom' News Pile: Kieffer Delp is Captured, Kail Lowry is Apologizing to Lauren Comeau & More