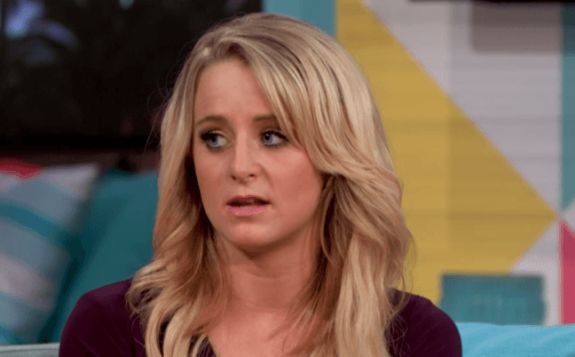 Leah Messer has revealed that her upcoming memoir, Hope, Grace & Faith, will detail a time in which she contemplated suicide while driving her car — a scary incident that was caught on-camera by the Teen Mom 2 film crew.
In an excerpt of her memoir obtained by The Sun, Leah explained that at the time, she was feeling "suffocated" with issues including the guilt of her daughter Ali's Muscular Dystrophy diagnosis and her second marriage falling apart.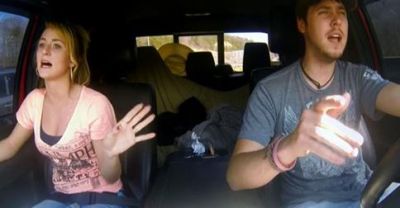 The book goes on to say that Leah's father, Gary Lee Miller (who has a history with drug addiction), was living with her at the time and he gave her a painkiller to "just take the edge off." The next thing Leah remembered was driving down Mink Shoals Hill in West Virginia with her foot "pressed down on the gas."
Leah claims she could "barely see the road through the tears," though she did check behind her to make sure her daughters' car seats were empty. From there, she wrote that she watched her speedometer climb from "80… to 90… to 110 mph."
"There's a steep cliff off the side of the road just up ahead," she writes. "It would be so easy to drive my car over the edge. Then it would all be over. No more worries. No more failure. No more pain."
Despite her belief at the time that "everyone would be better off" if she followed through with her plan to drive off the cliff, instead, Leah slowed down and pulled onto the side of the road where she became emotional thinking about her daughters and how "selfish" it would be of her to abandon them.
"A lifetime of tears comes pouring out of the deepest part of my soul," she wrote. "I cry so hard I wonder if I'll ever be able to stop. Then a thought cuts through the deafening static in my brain: My daughters need me."
After Leah returned to her house, she received a message from Teen Mom Executive Producer Larry Musnik who was "concerned" about some footage they had of her driving her car. At the time, Leah said Larry had been trying to convince her to go to a treatment facility in Arizona, but she was initially apprehensive.
As longtime Roundup readers will remember, The Ashley broke the news back in May 2015 that MTV basically forced Leah to go to the Arizona treatment center, even though Leah didn't want to go at the time. (She even left the center after less than a day, only to return soon after.)
"The show's producers had to essentially force Leah to go," The Ashley reported in 2015. "They used something in her contract terms to force her to go to rehab, and from what the source told The Ashley, producers basically refused to continue their contract with her until she went."
However, Leah describes it a bit different in her book.
"I kept saying no because I thought I could handle things on my own, but now I wasn't so sure," she wrote. "I had to do something because I had gone from anxious and depressed to suicidal."
Ultimately, Leah did seek treatment for her issues.
Leah's suicide attempt is one of the many personal struggles she has discussed leading up to the release of her book. Just last month, she revealed during an Instagram Live Q&A that she had been sexually and physically abused as a child. She also opened up about her relationship with her father and his issues with substance abuse.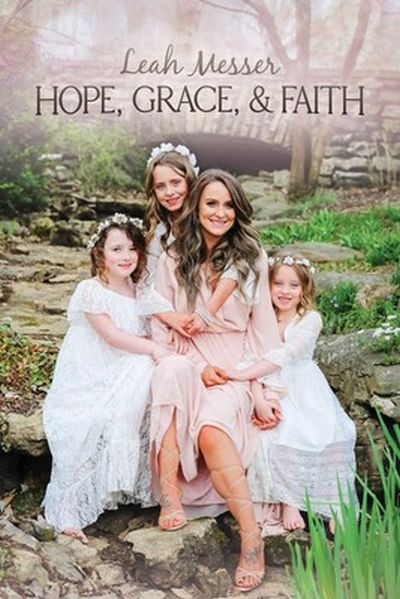 Leah's book, Hope, Grace & Faith, is set to be released May 5. Click here for more details.
RELATED STORY: Jenelle Evans Talks About the Current 'Teen Mom' Cast: Calls Mackenzie McKee "Thirsty" & Kail Lowry "Bitchy"; Reveals If She'd Ever Do An Adult Movie
(Photos: MTV; Instagram; Post Hill Press)