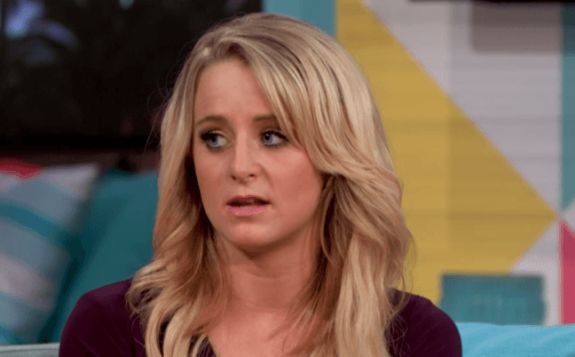 Leah Messer recently revealed some very personal information to to her fans.
Over the weekend, the Teen Mom 2 star opened up for the first time about enduring both sexual and physical abuse as a child. She also revealed that these topics would be further addressed in her upcoming book, Hope, Grace & Faith.
Leah made the admissions during an Instagram Live Q&A session on Friday, according to The Sun. She explained to fans that the "decisions" she's made throughout her life will "make sense" once they read her book and read about the trauma she's experienced.
"They'll understand the childhood drama and [my] co-dependency in relationships," she continued. "Everything I endured in my childhood from sexual abuse to physical abuse was probably the hardest thing."
Leah did not reveal the name of her abuser(s) during the Q&A.
The online description for her book also alludes to the hardships Leah faced while growing up.
"Leah takes readers behind the scenes and shares an intimate, often heartbreaking, portrait of her turbulent childhood in rural West Virginia, the rock bottom that forced her to reevaluate her life, and her triumphant break from toxic relationships and self-destructive cycles to live her life with hope, grace, and faith."
During the Instagram Q&A session, Leah also talked about her biological father and his issues with substance abuse. During the Instagram Live session (which Leah's sister Victoria also participated in), Leah said she discusses her dad "a whole lot" in her new book.
"With the opioid epidemic we are facing today, my dad always ties into that," she said. "I started doing my own research on when my dad started struggling with addiction and why he struggled with addiction.
"Come to find out, in between 1995 and 1997 they started prescribing Oxycodone," she continued. "It was a highly addictive drug they swore wasn't an addictive drug. My father broke his neck and back working on bridges in West Virginia. From there, he went to some doctor for worker's comp. That's how my dad became addicted to the medication and still is to this day."
As The Ashley has previously reported, Leah's father, Gary Lee Miller, has struggled with substance abuse for quite some time and in 2011, he was arrested for possessing painkillers that were not prescribed to him. In August 2017, Leah revealed on social media that her dad had reached out to her for the first time in a while. (Gary has been seen on very few episodes of 'Teen Mom 2' over the years.)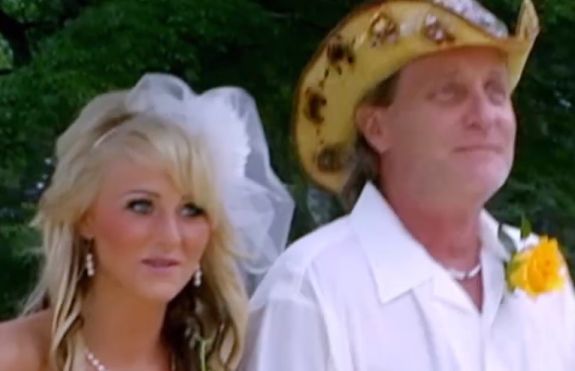 "It's the same thing every call," she tweeted in 2017. "Maybe this time he really is going to choose life over death. All I can do is [pray]."
In October 2018, Leah opened up during an episode of her Life Reboot podcast about her strained relationship with her biological father, admitting that it may be partly responsible for the problems she's had with men in her life —- including her divorces from Corey Simms and Jeremy Calvert.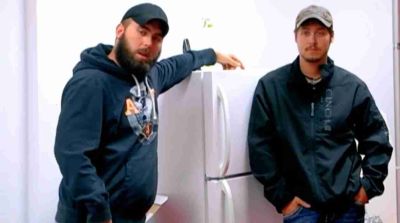 "I wanted a dad," she said. "I was someone who really wanted that father figure. I wanted that feeling of love from a man … two divorces in a row, I mean… "
Because of her own family's struggles, Leah revealed she is hoping to help "provide treatment facilities in West Virginia" and possibly work on a documentary about addiction.
"Whatever I have to do to do that, I will do," she said. "I've been there. I went through it. I've done it."
Leah herself admitted during an episode of 'Teen Mom 2' that she had been using painkillers to deal with pain she says started when she gave birth to her daughter Addie. For years, she was reluctant to talk about her drug issues and continued to deny she had a drug problem, even though she was basically forced to seek treatment by MTV in 2015 due to rumors of drug use.
Leah has since opened up more about that time in her life, as she will do further in her upcoming book.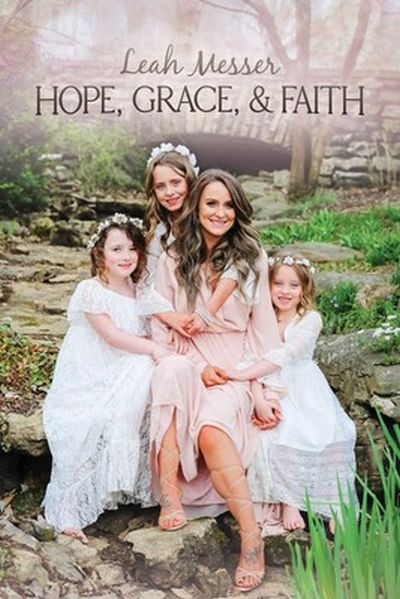 "The purpose behind the book is for others to be just as vulnerable and be able to share their truth without feeling shameful," Leah told Hollywood Life in January. "For the longest time I think there were a lot of things in my life that happened that I felt ashamed of, definitely.
"Going through all of that I didn't see what the world was seeing, which is also why I get to connect with others that are struggling with addiction, struggling with maybe breaking familial cycles," she continued. "At that time in my life, honestly everyone could've told me until they were blue in the face that there was an issue. And it's almost like when you're struggling and in that place you don't see it. It's like you're a completely different person in the same body."
Leah's upcoming book, Hope, Grace & Faith, is set to be released May 5. Click here for more details.
RELATED STORY: Jenelle Evans (Finally) Confirms She's Back with David Eason & Explains Why She Moved Back to The Land: Get a Complete Breakdown of Her Recent Q&A Video
(Photos: MTV; Instagram; Post Hill Press)