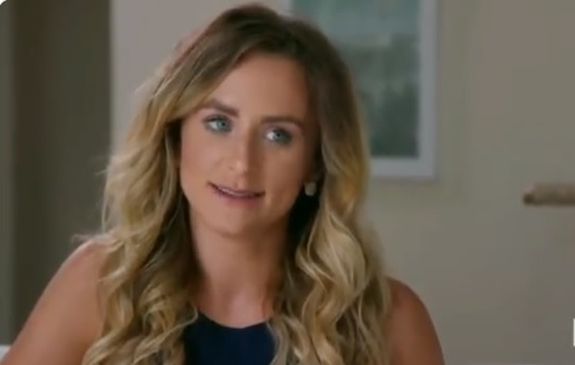 Over the years, Leah Messer has criticized MTV and the folks behind Teen Mom 2 for various editing choices, but in a new interview, she praises the network and her three kids for getting her through a very dark period in her life.
Leah told Hollywood Life that her upcoming book, Hope, Grace & Faith, will cover the period where she was struggling with an addiction to prescription pills that caused her to seriously consider taking her own life.
"I was suicidal and I go into details [in my book] about exactly how I was suicidal and why I was suicidal," Leah told the site.
"And had it not been for my kids, which is why I named my book Hope, Grace and Faith, I wouldn't be here today. There would be no Leah."
She went on to say that her manager Lindsay Reilly and the people she works with at MTV were also pivotal in saving her life.
"My kids wouldn't have a mom had it not been for also MTV and Lindsay," Leah said. "But yes. Those two things will be in [my book]."
As 'Teen Mom 2' fans know, Leah was previously very reluctant to even admit she was struggling with addiction, denying that she went to an Arizona treatment center to receive drug rehab. In the last year or so, though, she has opened up about that period in her life.
The Ashley broke the news back in May 2015 that MTV basically forced Leah to go to the Arizona treatment center, even though Leah didn't want to go at the time. (She even left the center after less than a day, only to return soon after.)
"The production source tells The Ashley that the show's producers had to essentially force Leah to go," The Ashley reported in 2015. "They used something in her contract terms to force her to go to rehab, and from what the source told The Ashley, producers basically refused to continue their contract with her until she went."
Leah's addicton led to the break-up of her marriage to Jeremy Calvert, and caused her to lose custody of the two kids she shares with ex-husband Corey Simms. While Corey, Jeremy and others in Leah's life openly talked about her drug problem on the show, Leah refused to.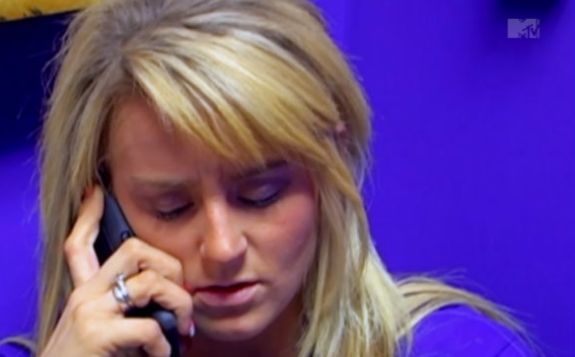 These days, Leah says she's willing to be more open about her past in order to help others.
"The purpose behind the book is for others to be just as vulnerable and be able to share their truth without feeling shameful," Leah told Hollywood Life. "For the longest time I think there were a lot of things in my life that happened that I felt ashamed of, definitely."
Leah said that, at the time, she didn't think that she had a drug problem.
"Going through all of that I didn't see what the world was seeing, which is also why I get to connect with others that are struggling with addiction, struggling with maybe breaking familial cycles," Leah told Hollywood Life. "At that time in my life, honestly everyone could've told me until they were blue in the face that there was an issue. And it's almost like when you're struggling and in that place you don't see it. It's like you're a completely different person in the same body."
Hope, Grace & Faith is set to be released on May 5. Click here for more information!
RELATED STORY: 'Teen Mom 2' Star Leah Messer Discusses Dating a Man in Costa Rica, Her Sister Victoria's Baby Daddy & More on "Coffee Convos" Podcast
(Photos: MTV; Instagram)