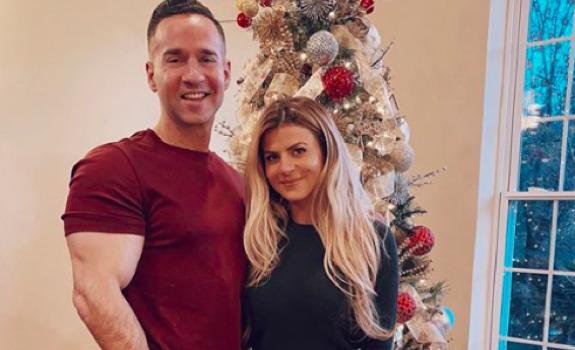 Mike "The Situation" Sorrentino is about to celebrate a big milestone in his sobriety, and is ready to help one lucky person get on the path to "living their best life" drug- and alcohol-free!
TMZ reports that the Jersey Shore star has partnered with Banyan Treatment Centers to sponsor the scholarship program, giving one recipient a free 30-day drug and alcohol treatment program. Banyan is flipping the bill for the treatment and all applicants will be screened.
Those interested in entering to win can submit their applications online on the Banyan Treatment Center website permitted they meet all of the scholarship criteria. Mike and his wife Lauren will select one recipient who will be announced on Christmas Eve — the four-year anniversary of Mike's sobriety.
Mike announced that both he and Lauren had been named official recovery advocates for the treatment center in October, a month after he was released from prison after serving an eight-month sentence for tax evasion crimes.
As 'Jersey Shore' fans may remember, Mike has been sober since 2015 after checking into rehab for the second time for his addiction to prescription pain killers. His first stint in rehab was back in 2012.
Since then, Mike has been an advocate for sober living, and often posts about his journey to getting clean from drugs and alcohol. Earlier this week, he posted a photo of himself to Instagram, proclaiming "Celebrating 4 Years Clean & Sober."
"You are an inspiration honey," Lauren wrote in the comment section of the photo. "So proud to call you my husband."
"So proud of you brother," Nicole "Snooki" Polizzi wrote.
RELATED STORY: 'Jersey Shore' Stars Mike & Lauren Sorrentino Reveal They Suffered a Miscarriage After Mike's Release from Prison
(Photos: Instagram)