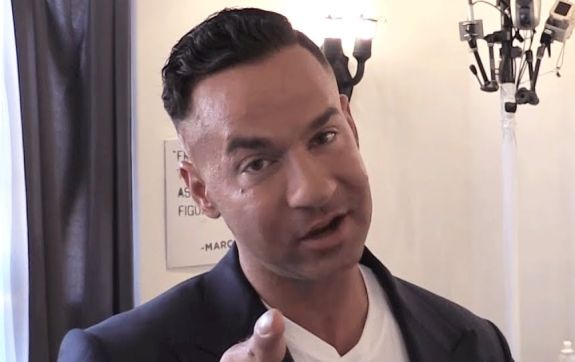 GTL: Gym, Tan, Let's get ready for a homecoming party!
Radar Online reports that Jersey Shore: Family Vacation star Mike "The Situation" Sorrentino is set to be released on Thursday from Otisville Federal Correctional Institution after serving his 8-month sentence on tax evasion charges.
Before the cabs are here to take him home, Mike will have to complete release paperwork, change out of his prison threads and go through an identification process that will include photo comparison and verbal questioning. Sitch will also be given a gratuity and personal funds—which will likely be handed back to the system as Mike will continue paying dues for his financial crimes.
He's also facing 24 months of supervised release and 500 hours of community service following his discharge from the clink.
While the supervised release, continued dues and community service might not sound too exciting to The Sitch, he can look forward to a Jersey-sized party, courtesy of his wife, Lauren Pesce and his 'Jersey Shore' family.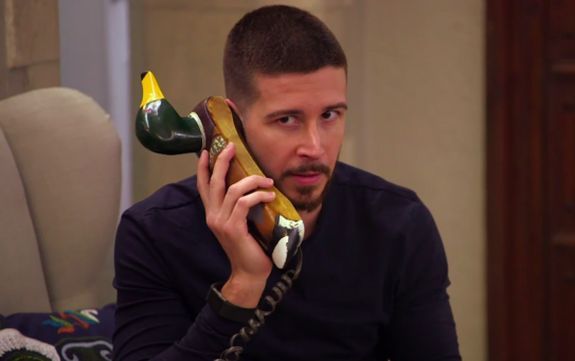 According to Hollywood Life, the crew has a big blowout in the works to celebrate Mike's release from the big house.
"Everyone's planning on seeing him right away and there's a big celebration being planned for when he gets out with all of his family and friends," a source close to Mike and Lauren told the site.
As The Ashley previously told you, Mike was able take part in some celebrating shortly before beginning his prison sentence in January when he married Lauren(s) in November.
Fans of 'Jersey Shore' have also gotten to see Mike and his roommates indulge in some of the pre-wedding festivities this season on 'Jersey Shore: Family Vacation', currently airing on Thursdays on MTV.
RELATED STORY: 'Jersey Shore: Family Vacation' Star Mike "The Situation" Sorrentino Marries Girlfriend Lauren Pesce
(Photos: MTV; Instagram)