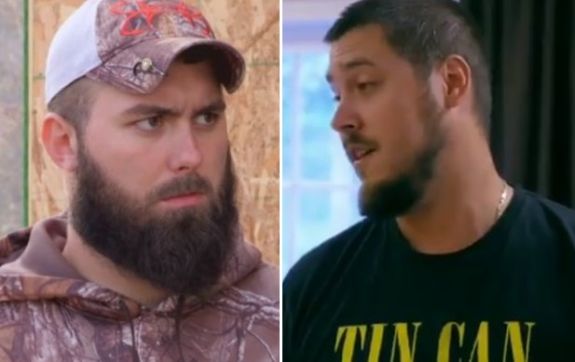 There's another Teen Mom 2 Feud brewin' down in the Holler!
Corey Simms was not happy after hearing Jeremy Calvert and Leah Messer talk about him and his wife Miranda during Tuesday night's 'Teen Mom 2' Season 9B Reunion special. In fact, he even took to Twitter to blast Jeremy, Leah and MTV for their parts in what was shown during the episode, and deny the claims made about Miranda.
"The bull crap stops now!" Corey– who rarely tweets– posted on Tuesday night. "I'm so sick of constantly sitting back and rolling with the punches and me and my wife being dragged through the mud. There is SOOOO much more to this whole story."
Corey is referring to a conversation that Jeremy and Leah had with Dr. Drew Pinsky during the Reunion. When Dr. Drew asked Jeremy if he and Corey were still chummy, Jeremy replied with a quick "nope!" He then clarified that, "We get along but I just don't agree with some s**t."
Of course, Dr. Drew was all up in that, attempting to finally earn his Reunion paycheck. He got Jeremy to further explain.
"[Leah] is the only one who goes to [their daughter] Ali's [doctor] appointments," Jeremy said. "Corey hasn't attended Ali's appointment in Columbus in who knows how long…
"I just feel like [Corey] uses [Leah] all the time," Jeremy later added. "He still could make an effort to go [to Ali's appointments]. I don't care if it's a two-minute appointment. At least show your presence for your child.I can't be there for Addie for so much and it hurts my feelings, because of my job. And Corey has a f**king great schedule; he works at home. And he can take off whenever he f**king wants to!"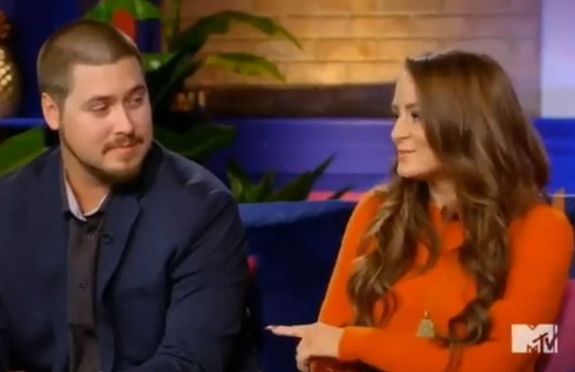 Jeremy and Leah then turned on Miranda.
"[Leah] can't take the twins to their stepmom [Miranda]. She has to wait for Corey. [Miranda] wants zero to do with the twins," Jeremy added. "Zero. And that's obvious to anybody in the world."
Dr. Drew found Jeremy's story hard to believe, but Leah confirmed that she thinks "there's something definitely going on…I would love to have a better relationship with both of them. Because I think, even at a softball game [we're all at], the kids feel that tension [between us all].
"It's like when Miranda arrives, Corey's entire family will stop talking to me and we all separate," she added.
"When the queen arrives, it goes bad!" Jeremy piped in.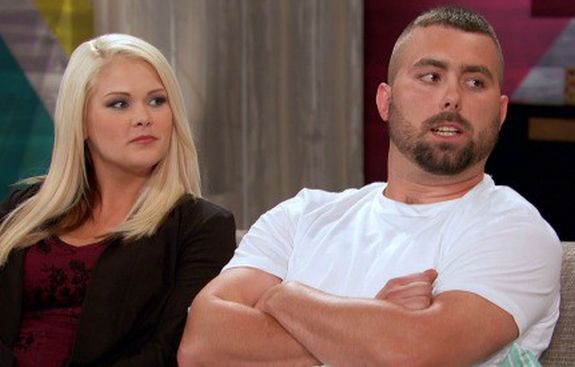 Leah and Miranda have always had a rather contemptuous relationship (most likely stemming back to this incident), but Corey was angry that Leah and Jeremy said Miranda didn't want to be around his daughters.
"Oh wow!! Blood pressure so high right now!!" Corey wrote. "Miranda has been nothing but great to Ali and Aleeah since the very beginning, constantly making sure that everything the girls need or want they get. Loving and caring for them unconditionally. The girls never once came to me about any issues of such. And for Mr. Dad of the year to run his mouth about not going to doctors appointments.. how many have you been to there big guy??"
Corey continued, stating that even though Miranda isn't shown on 'Teen Mom 2' hanging out with the girls, she's still a great stepmom.
#lakelife @mirandabridget pic.twitter.com/z43rBpjWdF

— Corey Simms (@coreysimmsMTV) September 4, 2018
"Miranda has been in the girls lives since they were 2 years old, she has cared for them the same all the way through.. she loves them as her own and treats them as her own," Corey wrote. "Just because Miranda has chose to be absent from the show does not mean that she treats the girls awful."
Corey also had a bone to pick with MTV. He claimed the network didn't allow him to Skype into the Reunion taping to allow him to give his side of the story.
"Also props to @MTV @TeenMom2 for making sure there wasn't enough time for me to Skype in," he wrote.
Corey added that Miranda was very upset when she heard what Jeremy and Leah said about her.
"The only good in this whole situation is that the step parents and split families can relate," he wrote. "This has bothered my wife Miranda deeply because it came out of left field and is a direct attack on her as a person."
"The thing about living your normal lives off camera (which we try to do) is that it rolls into our lives in the real world," Corey wrote. "People judge you and treat you differently based off what little info the get off a reality TV show.
"And btw Miranda IS my Queen," Corey wrote. "I love her more than words can describe. She is my rock. She is the glue that holds the family together here at the Simms' household. She puts her self on the back burner all the time and makes sure that my girls and myself is taken care of. She would never do anything to cause harm or hurt any feelings of anyone.
"The girls have not once asked to contact their mom and been told no. Idk this is all just really mind blowing and hurtful. There is way too much info to process right now. We shouldn't have to defend ourselves like this. We know who we are as people and as parents."
He then vowed to attend the next 'Teen Mom 2' Reunion, no matter what.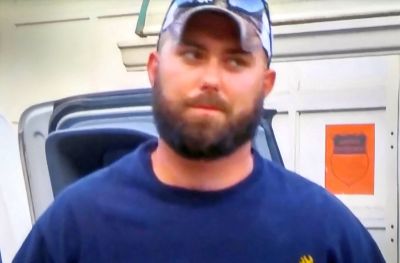 "So much more to say.. maybe save it all for another season??" Corey wrote. "And FYI idc if I have to take unpaid days from my full time job.. I WILL BE AT THE NEXT REUNION…I spend my vacation time with my family doing things to make memories not to go to some bs reunion show."
Jeremy and Leah have yet to address Corey's angry tweets but…stay tuned…
(Photos: MTV; Twitter)