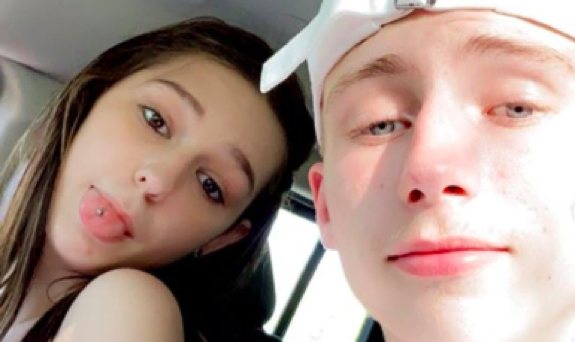 Weeks after announcing their breakup, Matthew Blevins and Hailey "Hailey 2" Tilford of Unexpected (who are currently expecting a child of their own) appear to have reunited.
According to Starcasm, the couple has not only repaired their relationship, but they are looking ahead to the birth of their son and to raising him together. While things didn't look too promising for Matthew and Hailey 2 a couple weeks ago, Hailey 2 credits the Matthew's ongoing support for their ultimate reconciliation.
https://www.instagram.com/p/B5cQLaLJbnr/?utm_source=ig_web_copy_link
"I just want to say thank you to my boyfriend for sticking by my side these past 2 months when he had every right to leave," Hailey 2 shared in a Facebook message posted over the weekend. "Not many of you know, but I've been suffering from severe depression and I haven't been myself at all. I don't even recognize myself."
Hailey 2 went on to admit that she had pushed Matthew away and "treated him like no human deserves to be treated."
"He has watched me scream, cry and break down and he has done nothing but support me and remind me I can push through this," she continued.
Hailey 2 added that she was "looking into getting into therapy" to talk to someone and "find [her]self again."
She also took to Instagram last week where she praised Matthew for his support, calling him her best friend.
https://www.instagram.com/p/B5aw2T9pyFN/?utm_source=ig_web_copy_link
In return, Matthew shared a post dedicated to Hailey 2, in which he assured her (and possibly some of their naysaying followers) that they "aren't going nowhere."
"We are forever," he wrote. "Thank you so much for blessing me with our baby boy you are carrying. I love you so much for everything you do for me and sticking by my side! No matter what we go through I will always be your backbone and we will make it through!! We aren't going NOWHERE."
https://www.instagram.com/p/B5ZoJ7apxJD/?utm_source=ig_web_copy_link
Despite the apparent reconciliation (and overuse of double negatives on social media), both Hailey 2 and Matthew shared suspicious Instagram Stories within the last 24 hours that may suggest there's still trouble in paradise…
Hailey 2's latest stories have included a photo of her sonogram with the text, "Mommy is going to stay strong for YOU!" as well as a post calling out "those 'Unexpected' drama pages" who she claimed "don't even know HALF the sh*t.. not a clue."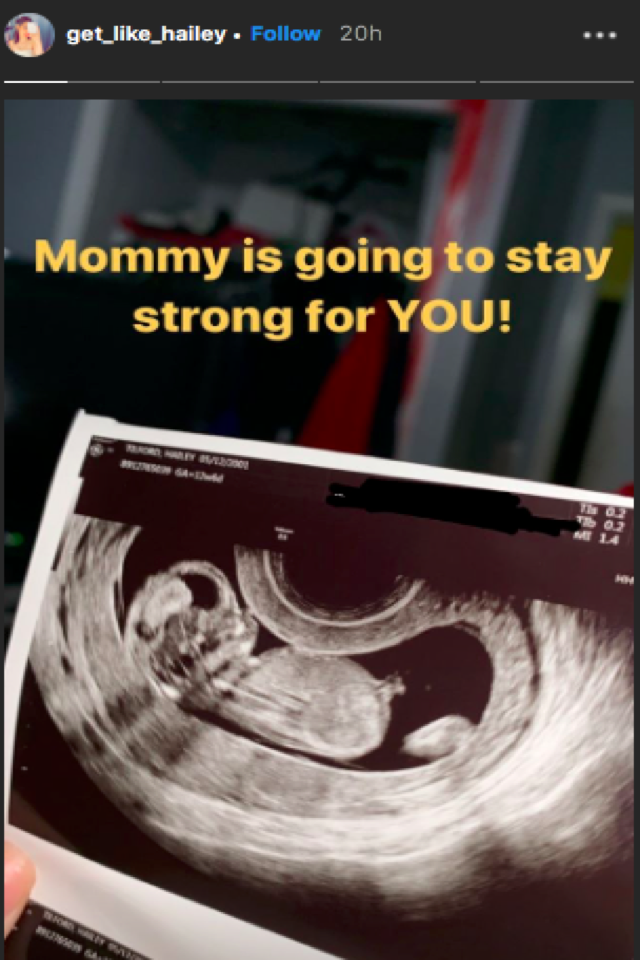 Currently, another post on her Instagram Story includes the line, "Remember, you matter and you're not alone," while the other references self love.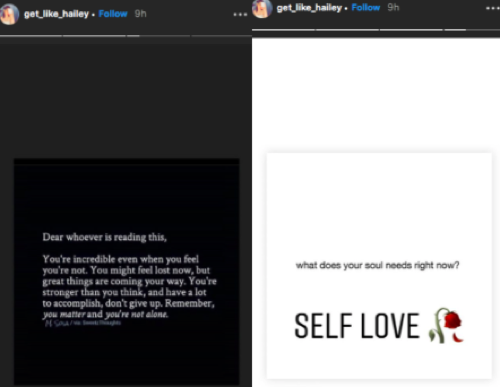 As for Matthew, one of his Instagram Stories mentions people hurting and giving up on him, while another reads, "I'm not okay but I smile anyways."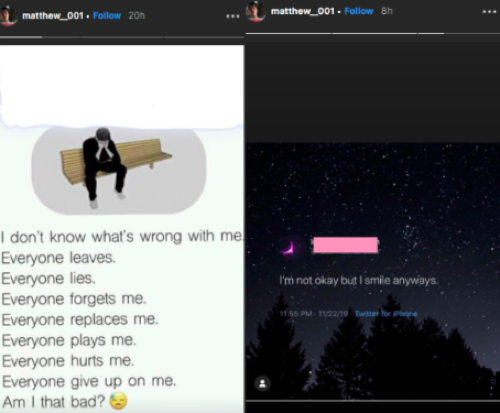 As The Ashley previously told you, Matthew's baby with Hailey 2 will be his second child as he's already a father to daughter Kinsley, whom he shares with another 'Unexpected' star, Hailey Tomlinson — the "Hailey 1" to Hailey Tilford's "Hailey 2." (If that's not confusing enough, the two Hailey used to be best friends.)
https://www.instagram.com/p/B4pwsekpTTJ/?utm_source=ig_web_copy_link
Matthew and Hailey 2 said previously they will not be returning to 'Unexpected' next season.
RELATED STORY: 'Unexpected' Stars Hailey "Hailey 2" Tilford & Matthew Blevins Hint at Possible Break Up a Week After Announcing They're Expecting a Baby Together
(Photos: Instagram)